Star Wars: Forces of Destiny
Season 2
Star Wars: Forces of Destiny
Season 2
First Air Date: March 19, 2018

| | | |
| --- | --- | --- |
| First Aired on | : | 2018 |
| Episodes | : | 16 episodes |
Episodes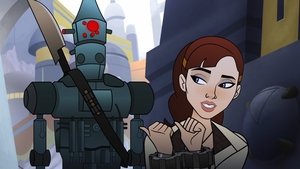 2x16 Triplecross (May 25, 2018)
---
Hondo teams up with IG-88 to capture Qi'ra.
---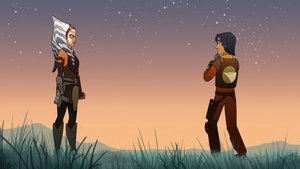 2x15 A Disarming Lesson (May 04, 2018)
---
During a lightsaber training exercise, Ahsoka encourages Ezra to find his inner strength in order to anticipate her attacks on the fly.
---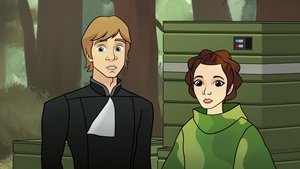 2x14 Traps and Tribulations (May 04, 2018)
---
Luke and Leia help a pair of Ewoks by resetting their traps to stop a rampaging Gorax.
---
2x13 Perilous Pursuit (May 04, 2018)
---
In a dangerous snowspeeder chase across Starkiller Base, Rey and Finn work together to escape relentless snowtroopers.
---
2x12 Porgs! (May 04, 2018)
---
After discovering that porgs have been tearing blue wiring out of the Falcon, Chewbacca goes on a mission to find the blue moss they need for their nest.
---
2x11 Art History (May 04, 2018)
---
While on a covert mission to free their people, Sabine and her brother risk everything to destroy an Imperial outpost that has defaced an important Mandalorian monument.
---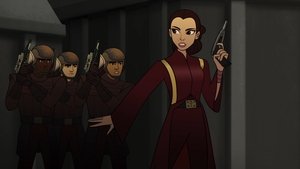 2x10 Monster Misunderstanding (May 04, 2018)
---
After a water monster attacks the docks of Naboo, Queen Amidala discovers that poachers have been trying to steal the creature's baby.
---
2x09 Chopper and Friends (May 04, 2018)
---
When Chopper enlists a pair of Ewoks to help crew the Ghost, Hera is surprised to discover how resourceful the little warriors are.
---
2x08 Porg Problems (March 19, 2018)
---
As Rey struggles to force lift stones, a curious porg snatches her lightsaber! Rey gives chase and force lifts the porg before it can dive into the water with her saber. Rey thanks the porg for the unexpected help in her training.
---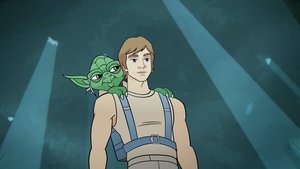 2x07 The Path Ahead (March 19, 2018)
---
Struggling with his Jedi training, Luke is grateful for master Yoda's offer to join him on a sojourn through the trees and swamps of Dagobah, until he learns that Yoda will be riding in his backpack! Minding Yoda, Luke learns to trust what he feels instead of what he thinks he sees.
---
2x06 Bounty Hunted (March 19, 2018)
---
Seeking help to free Han from Jabba, Leia, Chewbacca, and R2-D2 travel to Ord Mantell to meet with Han's old friend Maz Kanata. Maz lures bounty hunter Boushh into a firefight so Leia can obtain his helmet and armor for a perfect disguise.
---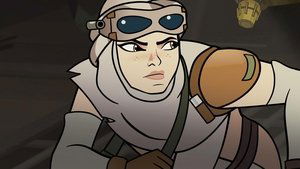 2x05 Run Rey Run (March 19, 2018)
---
While scavenging inside a Star Destroyer, Rey is cornered by Teedo who is on the hunt for a valuable part. Rey tries to warn Teedo the removal of the part will trigger the vessel's collapse, but he does it anyway and she must help them both escape after Teedo is knocked out by falling debris.
---
2x04 Jyn's Trade (March 19, 2018)
---
A Chadra-Fan child snatches Jyn's kyber crystal necklace away and Jyn gives chase. When she finally catches the kid and retrieves her necklace, she realizes the child is just hungry and gives him her piece of fruit.
---
2x03 Shuttle Shock (March 19, 2018)
---
On their approach to Canto Bight, Finn and Rose encounter a pod of creatures in the atmosphere. When a tentacle hits the shuttle and shorts out BB-8, Finn and Rose must work together to fix BB-8 and land the shuttle safely.
---
2x02 Unexpected Company (March 19, 2018)
---
Ahsoka joins Anakin on a mission planned for just him and Padme. Anakin, upset at the intrusion, sets a quicker flight path that puts them in the path of a Separatist blockade. The three must put differences aside to get past the blockade.
---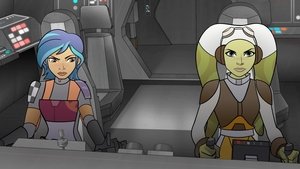 2x01 Hasty Departure (March 19, 2018)
---
Hera and Sabine liberate an Imperial shuttle, but because Sabine was rushing, they board the wrong ship and it's full of troopers! Chopper flies the correct shuttle and rescues his friends mid-air.
---