Samurai Gourmet
Season 1
Samurai Gourmet
Season 1
First Air Date: March 17, 2017

| | | |
| --- | --- | --- |
| First Aired on | : | 2017 |
| Episodes | : | 12 episodes |
Episodes
1x12 A Memory of Hashed Beef and Rice (March 17, 2017)
---
Looking through old photos, Kasumi is struck by a desire to visit a beloved restaurant he had frequented years ago. But when he gets there, it's gone.
---
1x11 Anniversary Oden (March 17, 2017)
---
Kasumi surprises Shizuko with an anniversary outing and dinner. After ordering, he worries that she's disappointed by his unambitious menu selections.
---
1x10 The White-Haired Knight (March 17, 2017)
---
Left on his own for dinner, Kasumi wanders the neighborhood to find a suitable place. He settles on a yakitori restaurant with a gruff chef.
---
1x09 Croquettes of the Heart (March 17, 2017)
---
While out running an errand for Shizuko, Kasumi spots a simple but delicious treat that brings back happy memories of his childhood.
---
1x08 Pasta the Samurai Way (March 17, 2017)
---
Kasumi is concerned about how a new pair of sunglasses makes him look. Lunch at a high-class Italian restaurant makes the problem worse.
---
1x07 Umbrellas at the Dinner Counter (March 17, 2017)
---
After receiving a clean bill of health, Kasumi decides to celebrate by dining and drinking at a beaten-down but cozy izakaya gastropub.
---
1x06 Lunch at an Old-Fashioned Café (March 17, 2017)
---
A search for a book leads Kasumi to an area of town he hasn't been to in years. He decides to read in a café, but only a "pure" one will do.
---
1x05 Bento Lunch on Set (March 17, 2017)
---
Kasumi is excited for his first job as an extra and can't wait for the free lunch that comes with the position. But delays keep him waiting for hours.
---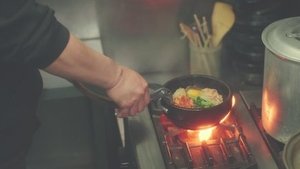 1x04 Yakiniku Her Way (March 17, 2017)
---
Shizuko asks Kasumi to give their college-aged niece Masako career advice. He takes her out to dinner but has trouble controlling the conversation.
---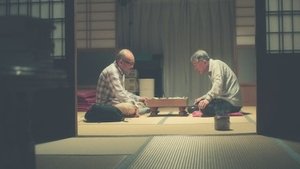 1x03 Mackerel in the Morning (March 17, 2017)
---
After a board game session with an old friend goes late, Kasumi decides to spend the night by himself at a local seaside bed-and-breakfast.
---
1x02 The Demoness's Ramen (March 17, 2017)
---
At Shizuko's suggestion, Kasumi decides to take up walking as a hobby. Soon he's hungry for ramen, but the popular places are too crowded.
---
1x01 Mid-Day Beer at a Restaurant (March 17, 2017)
---
Unsure what to do with his newfound freedom, Kasumi takes a stroll around the neighbourhood and discovers a local diner he's never been to before.
---