NPR Tiny Desk Concerts
Season 2014
NPR Tiny Desk Concerts
Season 2014
First Air Date: January 04, 2014

| | | |
| --- | --- | --- |
| First Aired on | : | 2014 |
| Episodes | : | 85 episodes |
Episodes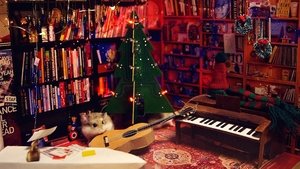 7x85 HMSTR (December 24, 2014)
---
Watch our favorite hamsters play their twee-as-all-get-out holiday pop-punk song, "Snow Day."
---
7x84 Lucinda Williams (December 20, 2014)
---
She came to the desk a little unsure, and left singing "West Memphis" with intensity and passion.
---
7x83 Yusuf/Cat Stevens (December 09, 2014)
---
The singer performs two new songs, as well as "The First Cut Is the Deepest" and "Father and Son."
---
7x82 St. Paul And The Broken Bones (December 06, 2014)
---
The band's got heart and soul and flair, with a well-worn sound buoyed by strong, fresh songwriting.
---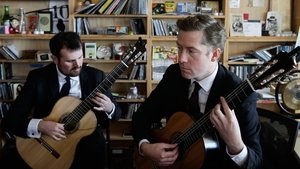 7x81 Dublin Guitar Quartet (December 04, 2014)
---
Hear the Irish ensemble's fresh take on Philip Glass' propulsive yet intimate string quartets.
---
7x80 Sam Amidon & Bill Frisell (December 01, 2014)
---
Amidon weaves his compositions into traditional music, while Frisell adds atmospheric guitar.
---
7x79 Pat Benatar & Neil Giraldo (November 24, 2014)
---
Benatar and Giraldo play three classics: "We Live For Love," "We Belong" and "Promises In The Dark."
---
7x78 J Mascis (November 22, 2014)
---
The Dinosaur Jr. frontman, one of the world's loudest musicians, performs unplugged and acoustic.
---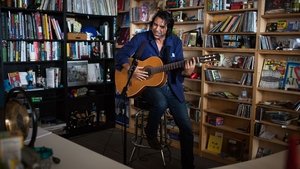 7x77 Davíd Garza (November 15, 2014)
---
The Austin singer-songwriter joins his stunning voice with that of touring partner Gaby Moreno.
---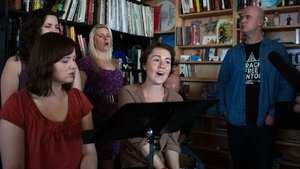 7x76 Roomful Of Teeth (November 10, 2014)
---
Watch the group sing new music with yelps, yodels and a few fine harmonies.
---
7x75 Making Movies (November 08, 2014)
---
A rousing band from Kansas City, Making Movies mixes languages and eras with infectious energy.
---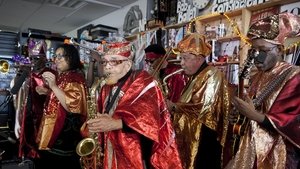 7x74 Sun Ra Arkestra (October 31, 2014)
---
With costumes inspired by Egyptian symbolism and sci-fi, Ra's band plays a special Halloween set.
---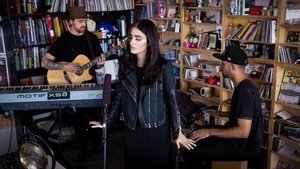 7x73 Banks (October 30, 2014)
---
Known for lavish electronic productions, Banks serves notice as a powerful singer in her own right.
---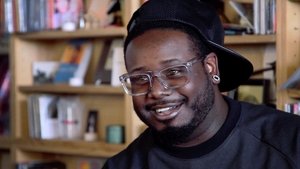 7x72 T-Pain (October 29, 2014)
---
We asked the King of Auto-Tune to grace the Tiny Desk without any embellishment or effects.
---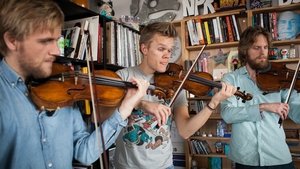 7x71 Danish String Quartet (October 25, 2014)
---
Watch the young, versatile ensemble play folk music from around Denmark and beyond.
---
7x70 Anthony D'Amato (October 20, 2014)
---
D'Amato's music can feel Motown-y, garage-y and Springsteen-y, but he sounds sparer here.
---
7x69 Ásgeir (October 18, 2014)
---
The Icelandic singer's voice is angelic and yearning, his songs simple and universal.
---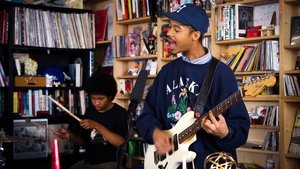 7x68 The Bots (October 14, 2014)
---
The band plays with a great rock-duo punch that recalls The White Stripes or JEFF The Brotherhood.
---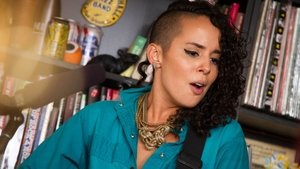 7x67 Raquel Sofia (October 11, 2014)
---
Sofia has spent most of her career 20 feet from stardom as a backup singer for Juanes and Shakira.
---
7x66 Jackson Browne (October 06, 2014)
---
Browne still writes songs with conviction, craftsmanship and careful attention to detail.
---
7x65 Ryan Keberle & Catharsis (October 04, 2014)
---
The trombonist's working band established some nifty swing, assisted in absentia by Sufjan Stevens.
---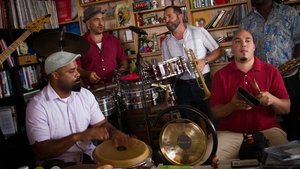 7x64 Bio Ritmo (September 29, 2014)
---
The 10-piece salsa band built its career on dance floors, where it never fails to make people move.
---
7x63 Tweedy (September 22, 2014)
---
With his drummer son Spencer, Wilco's Jeff Tweedy performs songs from their new album, Sukierae.
---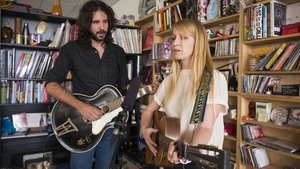 7x62 Luluc (September 15, 2014)
---
Graceful singing and storytelling meet guitars and textures that help create an unforgettable aura.
---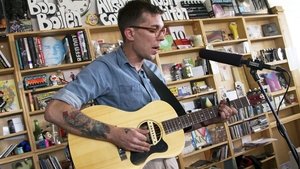 7x61 Justin Townes Earle (September 08, 2014)
---
In advance of his new album Single Mothers, the singer performs two new songs and an old favorite.
---
7x60 Jessica Lea Mayfield (September 06, 2014)
---
Mayfield's music has gotten more beguiling as she explores the many contrasts in her hypnotic sound.
---
7x59 Trampled By Turtles (September 03, 2014)
---
Known for the speed of their playing, the Minnesotans are about more than just blistering bluegrass.
---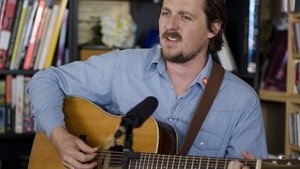 7x58 Sturgill Simpson (August 30, 2014)
---
The Kentucky native writes country songs about loneliness, failed dreams, drinking and drugs.
---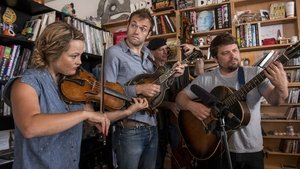 7x57 Nickel Creek (August 26, 2014)
---
The band was made to sing and play around one microphone, so a Tiny Desk Concert seemed inevitable.
---
7x56 Rodrigo Amarante (August 23, 2014)
---
A veteran of Little Joy and Los Hermanos, Amarante makes warm, tender music as a solo artist.
---
7x55 Pacifica Quartet (August 18, 2014)
---
Watch the group play selections from Shostakovich's cycle of introspective string quartets.
---
7x54 Ernest Ranglin (August 16, 2014)
---
Watch a talented, charming guitar legend make magic as his band Avila holds down the beat.
---
7x53 Bob Mould (August 11, 2014)
---
The former Hüsker Dü and Sugar frontman plugs in for a characteristically loud four-song set.
---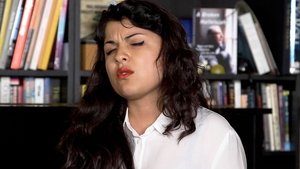 7x52 Irene Diaz (August 09, 2014)
---
With Carolyn Cardoza, Diaz conjures a place where emotions run deep and beauty is unmistakable.
---
7x51 The Family Crest (August 04, 2014)
---
The band's seven players are trained in classical and jazz, led by Liam McCormick's powerful voice.
---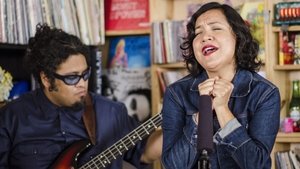 7x50 Quetzal (August 02, 2014)
---
The veteran East L.A. band's music penetrates the intellect even as it makes your hips sway.
---
7x49 Saintseneca (July 29, 2014)
---
In the NPR offices, the Ohio band plays three alternately brooding and stomping songs from Dark Arc.
---
7x48 Highasakite (July 25, 2014)
---
Watch an atmospheric Norwegian band with a yearning sound. Also: See a flugabone!
---
7x47 Hamilton Leithauser (July 21, 2014)
---
In this three-song set, the Walkmen singer demonstrates that he's lost none of his vocal power.
---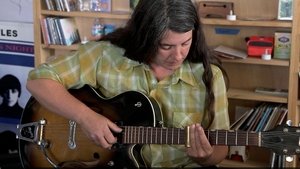 7x46 Marisa Anderson (July 19, 2014)
---
The guitarist kicks up some dirt with a Rev. Gary Davis deconstruction and a Stratocaster hoedown.
---
7x45 Holly Williams (July 14, 2014)
---
The singer has a magnificent way with phrasing, not to mention a remarkable country-music lineage.
---
7x44 John Grant (July 13, 2014)
---
Grant's songs don't mess around, with lyrics that function as darts of retort and thought.
---
7x43 Moon Hooch (July 07, 2014)
---
They call what they make "cave music" — but it's just as powerful at the Tiny Desk.
---
7x42 The Foreign Exchange (July 05, 2014)
---
Watch the Tiny Desk turn into a church, comedy club and neo-soul spot.
---
7x41 Lydia Loveless (July 01, 2014)
---
The 23-year-old singer-guitarist performs gritty, countrified blues-rock in the NPR Music offices.
---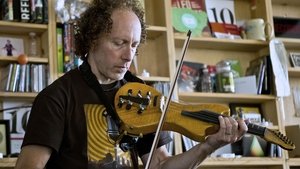 7x40 Tracy Silverman (June 28, 2014)
---
See the innovative player create waves of sound with a six-string violin.
---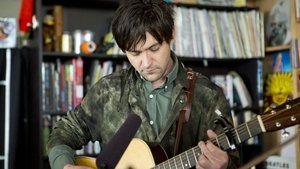 7x39 Conor Oberst (June 23, 2014)
---
The Bright Eyes singer performs songs from Upside Down Mountain with help from members of Dawes.
---
7x38 Mali Music (June 21, 2014)
---
The singer-songwriter and musician performs with unabashed positivity and an uplifting spirit.
---
7x37 Rodney Crowell (June 16, 2014)
---
The country singer-songwriter performs with the ease and swagger of a man comfortable in his ways.
---
7x36 Eliot Fisk And Paco Peña (June 14, 2014)
---
A classical virtuoso and an equally captivating flamenco player combine for a set of duets.
---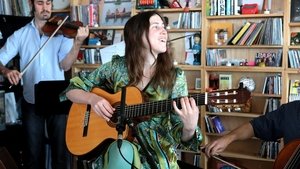 7x35 Marian McLaughlin (June 07, 2014)
---
A quirky and wistful performer with a string section, McLaughlin makes music like few others.
---
7x34 Simone Dinnerstein (June 02, 2014)
---
Watch the celebrated pianist make Bach's Two-part Inventions sing and zing.
---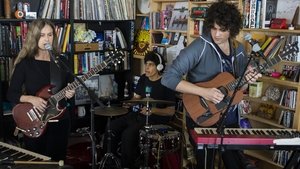 7x33 Juana Molina (May 31, 2014)
---
Molina sounds as if she'd been raised by wolves and discovered the world of music on her own.
---
7x32 Hozier (May 27, 2014)
---
Andrew Hozier-Byrne wraps his rich, vital, soulful voice around songs rooted in the blues.
---
7x31 Yasmine Hamdan (May 24, 2014)
---
The Lebanese singer-songwriter is one of the most groundbreaking musicians in the Middle East.
---
7x30 Ages And Ages (May 20, 2014)
---
The band makes the kind of music that can at least briefly restore your faith in humanity.
---
7x29 Iestyn Davies (May 17, 2014)
---
See the countertenor and lutenist Thomas Dunford perform John Dowland's melancholy songs.
---
7x28 Chvrches (May 12, 2014)
---
The Scottish synth-pop band turns up with a small arsenal of synthesizers to perform three songs.
---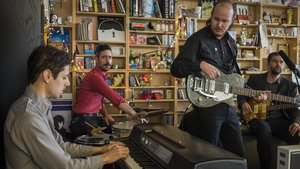 7x27 Timber Timbre (May 10, 2014)
---
See the swamp-folk band play a characteristically eerie and mysterious set in the NPR Music offices.
---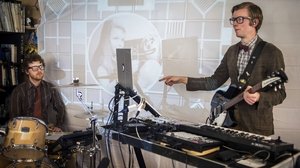 7x26 Public Service Broadcasting (May 05, 2014)
---
The duo's sample-laden instrumental music is entertainment as education for the head and feet alike.
---
7x25 Cian Nugent (May 03, 2014)
---
The Dublin guitarist runs through a ragtime jaunt, a basement-bar choogle and a sad-sack closer.
---
7x24 Johnnyswim (April 28, 2014)
---
Impossibly telegenic and charming, the band mixes booming intensity with polish and sparkle.
---
7x23 Quilt (April 26, 2014)
---
Interweaving harmonies and guitar lines set the tone for these soft, benevolent, dreamy songs.
---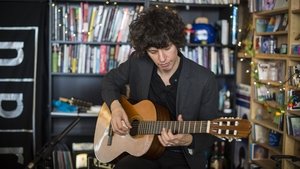 7x22 Federico Aubele (April 21, 2014)
---
The Argentine singer uses his dark, husky voice to produce a specific effect in these three songs.
---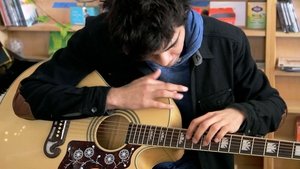 7x21 Usman Riaz (April 19, 2014)
---
A young Pakistani musician treats the guitar as percussion — with surprisingly shimmering results.
---
7x20 Courtney Barnett (April 14, 2014)
---
Barnett tells stories like your best friend, provided your best friend is a funny Australian poet.
---
7x19 Tom Brosseau (April 12, 2014)
---
The North Dakota singer-songwriter possesses one of the most arresting voices in folk music today.
---
7x18 The Both (April 07, 2014)
---
Singer-songwriters Aimee Mann and Ted Leo unite from opposite ends of the volume knob.
---
7x17 The Haden Triplets (March 31, 2014)
---
When the sisters cover classic country music together, the result is a treat and a trip in time.
---
7x16 Joseph Calleja (March 24, 2014)
---
All the world's top opera houses want the young tenor with the old-school approach.
---
7x15 Diane Cluck (March 17, 2014)
---
On record, Cluck's elastic voice and fingerpicking are impressive. Live, they jam the senses.
---
7x14 Jake Bugg (March 10, 2014)
---
Watch the 20-year-old English singer-songwriter, who has worked with superproducer Rick Rubin.
---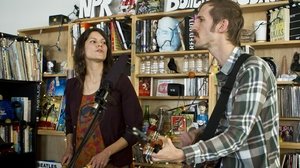 7x13 Lowland Hum (March 06, 2014)
---
It's hard to convey the sound of two people in love, but Lowland Hum does that effortlessly.
---
7x12 Asaf Avidan (March 02, 2014)
---
Avidan has an album and no U.S. record label to put it out. But he's on a solo tour that's stunning.
---
7x11 Brass Bed (February 24, 2014)
---
See the band re-create some of its stellar studio effects with a pedal steel and some novelty mics.
---
7x10 Sofia Rei (February 22, 2014)
---
For about 20 minutes one sunny afternoon, Rei turned a desk into a small Latin American folk club.
---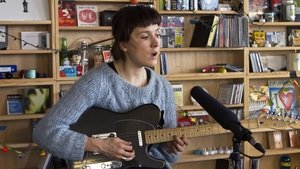 7x09 Cate Le Bon (February 18, 2014)
---
The Welsh singer's set conveys loneliness and doubt with just two guitars and an inviting whisper.
---
7x08 Suzanne Vega (February 10, 2014)
---
The inventive folk-music veteran book-ends a four-song set with her hits "Luka" and "Tom's Diner."
---
7x07 Fanfare Ciocarlia (February 08, 2014)
---
The joyous Balkan brass band plays at a pace that would make the Ramones burst into a sweat.
---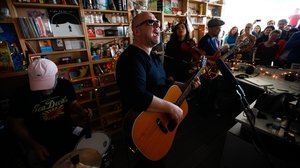 7x06 Pixies (February 03, 2014)
---
Hear the legendary band perform 1989's "Monkey Gone to Heaven" and two new songs — one unreleased.
---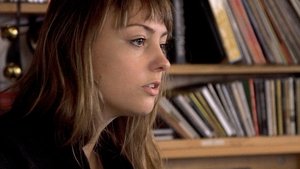 7x05 Angel Olsen (January 27, 2014)
---
The expressive, powerful singer previews songs from her new album, Burn Your Fire for No Witness.
---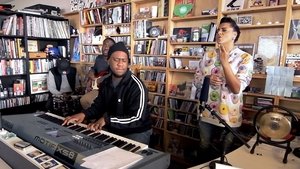 7x04 Robert Glasper Experiment (January 20, 2014)
---
Members of the Grammy-winning, organic R&B Experiment band jam with singer Marsha Ambrosius.
---
7x03 Afro Blue (January 13, 2014)
---
The Howard University vocal jazz ensemble performs beautiful African-American spirituals.
---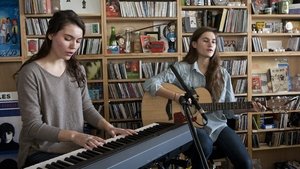 7x02 Lily & Madeleine (January 07, 2014)
---
The teenagers play a restrained, homespun mix of folk and pop with undeniably sweet harmonies.
---
7x01 Van-Anh Vanessa Vo (January 04, 2014)
---
The musician unpacks an array of traditional Vietnamese instruments — and 1,000 years of culture.
---