NPR Tiny Desk Concerts
Season 2013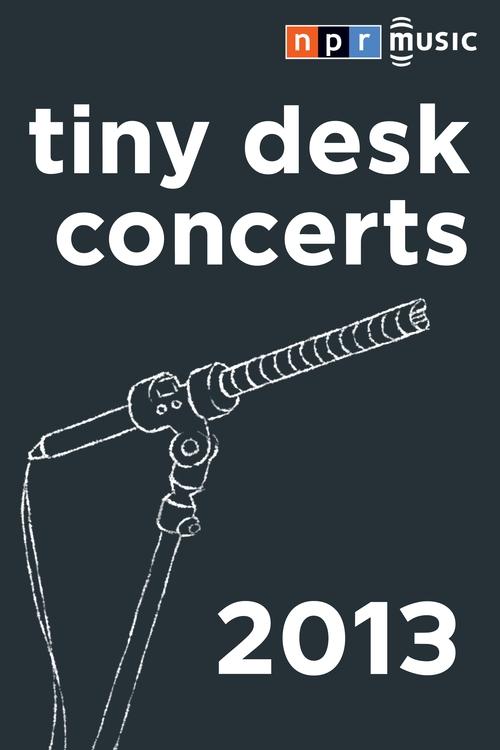 NPR Tiny Desk Concerts
Season 2013
First Air Date: January 07, 2013

| | | |
| --- | --- | --- |
| First Aired on | : | 2013 |
| Episodes | : | 68 episodes |
Episodes
6x68 Preservation Hall Jazz Band (December 21, 2013)
---
The hot and historic New Orleans band brings a tuba-wielding Santa and some original holiday cheer.
---
6x67 La Santa Cecilia (December 16, 2013)
---
The video here provides just a hint of the L.A. band's dynamic live shows, albeit a spectacular one.
---
6x66 Christine Salem (December 14, 2013)
---
Salem sings work songs and chants from the maloya tradition on Réunion Island in the Indian Ocean.
---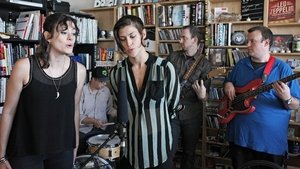 6x65 Dessa (December 09, 2013)
---
The whip-smart rapper, singer, poet and songwriter performs three tracks from Parts of Speech.
---
6x64 Sarah Jarosz (December 07, 2013)
---
Jarosz and her small backing band craft a careful mix of technical proficiency and poppy warmth.
---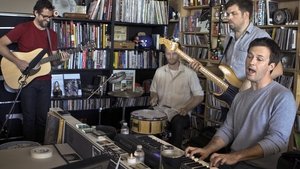 6x63 The Dismemberment Plan (December 02, 2013)
---
The band exudes playfulness and wry charm throughout these three songs from Uncanney Valley.
---
6x62 Kronos Quartet (November 25, 2013)
---
The intrepid champions of new music bring a lullaby, rare blues and a work by Bryce Dessner to NPR.
---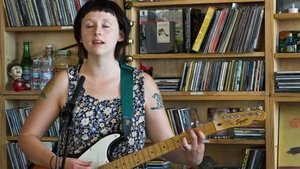 6x61 Waxahatchee (November 23, 2013)
---
This is Katie Crutchfield as Waxahatchee, playing intimate music for an intimate setting.
---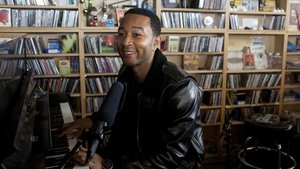 6x60 John Legend (November 16, 2013)
---
The soul singer retains the easygoing grace of a performer fit for any stage — even a tiny one.
---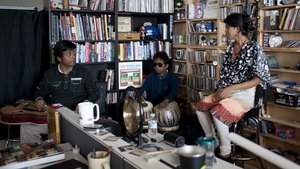 6x59 Debashish Bhattacharya (November 12, 2013)
---
Bhattacharya draws on North Indian classical music, but blues also pours out of his stunning work.
---
6x58 Gary Burton (November 09, 2013)
---
The jazz vibraphone pioneer is 70 now, but that hasn't slowed his flying four-mallet technique.
---
6x57 Ashley Monroe (November 03, 2013)
---
This three-song set in the NPR Music offices captures a nice cross-section of Monroe's appeal.
---
6x56 Neko Case (October 31, 2013)
---
Watch a Halloween Tiny Desk Concert in which Case performs with Kelly Hogan and Eric Bachmann.
---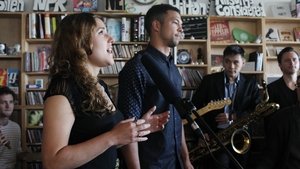 6x55 San Fermin (October 28, 2013)
---
The orchestral folk-pop band's little song-worlds burst with ambition, talent and extreme joy.
---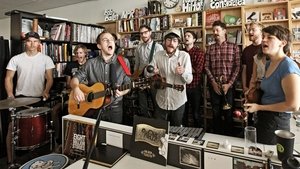 6x54 Typhoon (October 26, 2013)
---
The dozen members of this Portland, Ore. band crammed behind the Tiny Desk for a transcendent set.
---
6x53 Daughter (October 21, 2013)
---
Pretty and melancholy, the Londoners' music conjures a perfect mix of gloom, desire and hostility.
---
6x52 Matt Ulery's Loom (October 19, 2013)
---
The bassist composes beautiful, unpretentious music for an unusual jazz band with accordion.
---
6x51 Okkervil River (October 15, 2013)
---
The band performs three songs from a record inspired by the childhood of singer Will Sheff.
---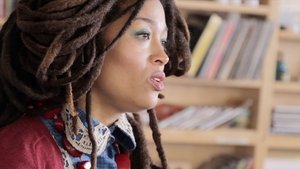 6x50 Valerie June (October 12, 2013)
---
Short of seeing her live and in person, this is the best way to encounter June's heartfelt sound.
---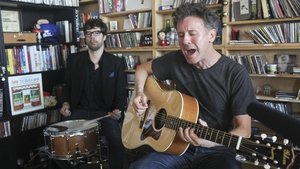 6x49 Superchunk (October 07, 2013)
---
Watch the venerable band translate its electric sound to acoustic instruments in an intimate way.
---
6x48 Lawrence Brownlee (October 05, 2013)
---
The operatic tenor, acclaimed for his Rossini, circles back to his roots as a singer of spirituals.
---
6x47 Oliver 'Tuku' Mtukudzi (September 30, 2013)
---
The Zimbabwean legend performs songs from the mournful but celebratory Sarawoga for NPR Music.
---
6x46 Hem (September 28, 2013)
---
Hem makes a homey, fireside kind of music, with songs that feel as if they've always been there.
---
6x45 The Cristina Pato Trio (September 21, 2013)
---
A Galician bagpiper and her trio take Celtic sounds in an entirely wild and wonderful direction.
---
6x44 Shovels & Rope (September 16, 2013)
---
The husband-and-wife duo mixes rowdy folk-rock and rootsy ballads, with the help of a canine friend.
---
6x43 Arturo O'Farrill (September 14, 2013)
---
With an eye on both the past and the future, O'Farrill has jazz and Afro-Cuban music in his DNA.
---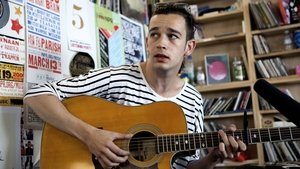 6x42 The 1975 (September 10, 2013)
---
Performing solo, singer Matthew Healy doesn't hesitate to transform both his songs and himself.
---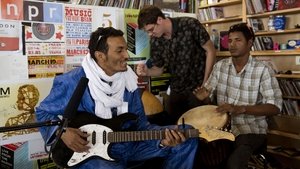 6x41 Bombino (September 07, 2013)
---
For our 300th Tiny Desk Concert, we showcase a Tuareg guitarist's fierce, hypnotic, alluring jams.
---
6x40 Baths (September 04, 2013)
---
Watch Baths' Will Wiesenfeld perform mysterious, textured electronic music in the NPR offices.
---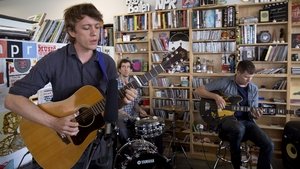 6x39 Steve Gunn (August 31, 2013)
---
Watch Gunn's trio perform a set of hypnotic long-form jams that are perfect for taking it easy.
---
6x38 Buika (August 26, 2013)
---
Concha Buika's voice comes from Africa and the past. Watch her perform in the NPR Music offices.
---
6x37 The Front Bottoms (August 19, 2013)
---
The community that's formed around The Front Bottoms speaks to the band's passion and compassion.
---
6x36 Mother Falcon (August 17, 2013)
---
The 17-member chamber-rock collective uses its size in the service of great, snappy, stirring songs.
---
6x35 Alpine (August 12, 2013)
---
The Australian sextet crafts busily impeccable, harmony-intensive pop music with a danceable sway.
---
6x34 Jim Guthrie (August 10, 2013)
---
Guthrie and his band drove 18 hours round-trip from Ontario to perform three songs for NPR Music.
---
6x33 Keaton Henson (August 03, 2013)
---
Henson's voice is so fragile and hushed, if you were 10 feet away from him you'd barely hear a peep.
---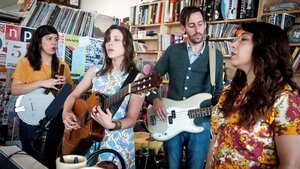 6x32 Dana Falconberry (July 29, 2013)
---
Watch Falconberry and five bandmates perform three delicate songs from her recent album Leelanau.
---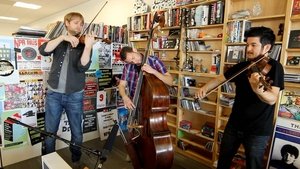 6x31 Time For Three (July 27, 2013)
---
Hear the "classically trained garage band" perform with staggering technique and contagious energy.
---
6x30 Guards (July 22, 2013)
---
Hear three sturdy pop songs from In Guards We Trust, performed live at the NPR Music offices.
---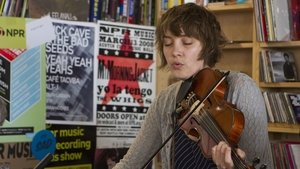 6x29 Cheyenne Mize (July 20, 2013)
---
The singer, instrumentalist and music therapist plays slinky, forceful songs at NPR Music.
---
6x28 Alice Russell (July 15, 2013)
---
When the British singer performs, her emotionally fiery music just gets hotter and grittier.
---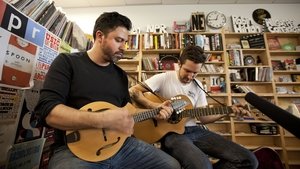 6x27 Frank Turner (July 13, 2013)
---
Two men with unplugged instruments convey the bawdy rowdiness of a full band.
---
6x26 Skinny Lister (July 08, 2013)
---
The rowdy English folk-punk band brings its barely controlled mayhem to the NPR Music offices.
---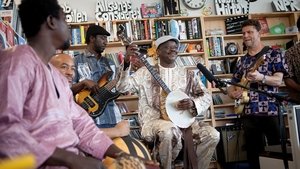 6x25 Cheick Hamala Diabate (July 06, 2013)
---
The Malian musician and his band craft melodies and rhythms that cut across age and ethnicity.
---
6x24 Laura Mvula (July 01, 2013)
---
The U.K. singer performs some of her most intimate material in a short set at the NPR Music offices.
---
6x23 Maya Beiser (June 29, 2013)
---
A brilliant cellist with a stunning command of her instrument, Beiser performs at the NPR offices.
---
6x22 Patty Griffin (June 24, 2013)
---
Watch the singer-songwriter and her band perform three songs from her fine new album, American Kid.
---
6x21 Billy Bragg (June 17, 2013)
---
One of the world's finest folksingers channels the spirit of Woody Guthrie at the NPR Music offices.
---
6x20 NO BS! Brass Band (June 15, 2013)
---
An 11-piece brass band turns up the funk and flies the flag high for its native Richmond, Va.
---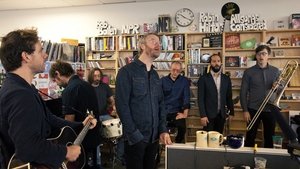 6x19 The National (June 10, 2013)
---
Watch the band perform acoustic arrangements of four songs from its new album, Trouble Will Find Me.
---
6x18 OK Go (June 03, 2013)
---
OK Go helps us transport the Tiny Desk from NPR Music's old headquarters to our new facility.
---
6x17 Imani Winds (May 29, 2013)
---
Imani Winds' members shrink Igor Stravinsky down to size in a quintet take on The Rite of Spring.
---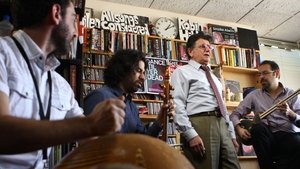 6x16 Mohammad Reza Shajarian (May 20, 2013)
---
The 73-year-old Iranian icon unleashes torrents of swooping, soaring sound that elicit goosebumps.
---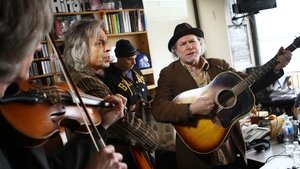 6x15 Buddy Miller & Jim Lauderdale (May 13, 2013)
---
The veteran country players mix corny humor, musical merrymaking and timeless vocal harmonies.
---
6x14 Nicola Benedetti (May 06, 2013)
---
Watch the violinist spin out music by John Williams and Bach in sweet, soulful tendrils of sound.
---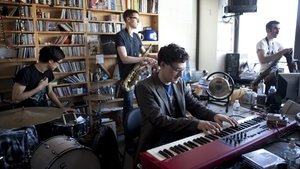 6x13 Father Figures (April 29, 2013)
---
Zany, brainy and danceable, these guys' music mixes rock and jazz like King Crimson at its fiercest.
---
6x12 Omar Sosa & Paolo Fresu (April 22, 2013)
---
The duo's quietly energetic performance hangs over the the NPR Music offices like a soft mist.
---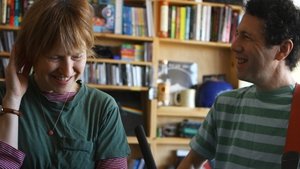 6x11 Yo La Tengo (April 15, 2013)
---
To coincide with the release of the band's 13th album, Fade, Yo La Tengo performs an acoustic set.
---
6x10 Efterklang (April 08, 2013)
---
The Danish band ransacks the NPR Music offices looking for sound-making material and new ideas.
---
6x09 Martin Hayes & Dennis Cahill (March 11, 2013)
---
Watch one of the best fiddlers on the planet and a subtle guitar master work their magic.
---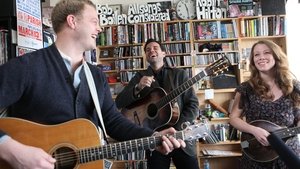 6x08 The Lone Bellow (March 04, 2013)
---
The fast-rising Brooklyn trio sings beautiful, heartfelt, impeccably harmonized folk-pop songs.
---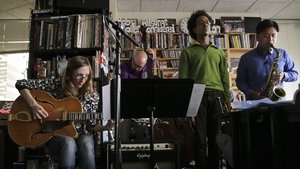 6x07 Mary Halvorson Quintet (February 25, 2013)
---
The guitarist brings a decidedly non-standard approach to jazz's standard practices.
---
6x06 Night Beds (February 18, 2013)
---
Winston Yellen's arresting voice propels a lighthearted but deeply affecting set at the NPR office.
---
6x05 The xx (February 11, 2013)
---
In The xx's songs, all the calm chilliness in the world can't quite contain an exposed heart.
---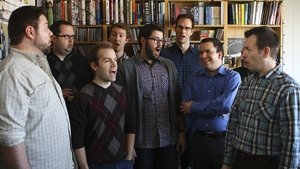 6x04 Cantus (February 04, 2013)
---
The a cappella ensemble sings widely divergent songs from American, European and Sufi traditions.
---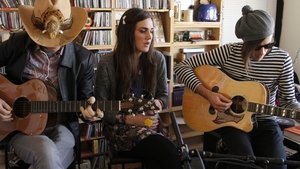 6x03 Of Montreal (January 28, 2013)
---
Frontman Kevin Barnes uses the intimacy of the NPR Music offices to try out some quiet new material.
---
6x02 Black Prairie (January 14, 2013)
---
With members of The Decemberists, the band lends a snappy, lilting quality to songs of alienation.
---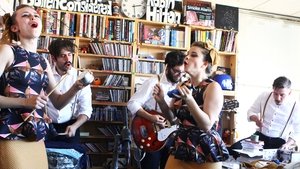 6x01 Lucius (January 07, 2013)
---
One minute, Lucius sounds like a '60s girl group; the next might conjure images of Emmylou Harris.
---