NPR Tiny Desk Concerts
Season 2018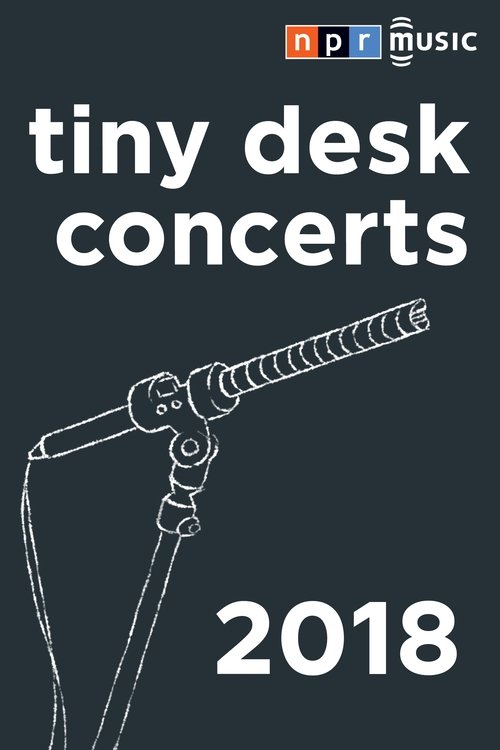 NPR Tiny Desk Concerts
Season 2018
First Air Date: January 03, 2018

| | | |
| --- | --- | --- |
| First Aired on | : | 2018 |
| Episodes | : | 128 episodes |
Episodes
11x128 Amy Grant (December 17, 2018)
---
Amy Grant maps her fabulous, four-decade career with some of her coziest and heartfelt Christmas songs, not to mention a delightful version of "Jingle Bells."
---
11x127 Harold López-Nussa Trio (December 14, 2018)
---
Cuban pianist Harold López-Nussa, along with his brother Ruy on drums and bassist Gaston Joya, deliver a set of danceable jazz explorations rooted in Afro-Cuban musical traditions to the Tiny Desk.
---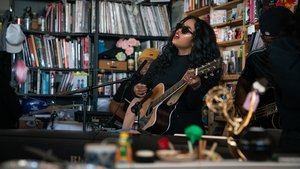 11x126 H.E.R. (December 12, 2018)
---
The singer stuns in her second appearance at the Tiny Desk, showcasing not only her vocal mastery, but her skills as a captivating multi-instrumentalist.
---
11x125 Wu-Tang Clan (December 05, 2018)
---
The Clan celebrates its 25th anniversary with an old-school cipher at the Tiny Desk.
---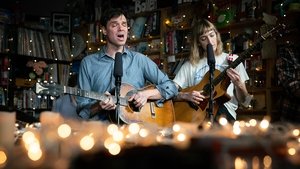 11x124 Dirty Projectors (December 04, 2018)
---
The band takes its quirks of production, rhythm and rhyme and brilliantly arranges them to work behind the Tiny Desk.
---
11x123 Joey Alexander (November 30, 2018)
---
No one in the NPR offices could have imagined how remarkable this 15-year old pianist would be at the Tiny Desk.
---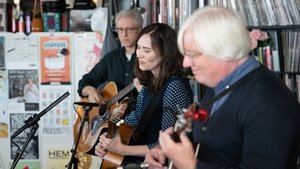 11x122 The Innocence Mission (November 28, 2018)
---
The Innocence Mission, ever the most careful cultivators of quiet, encouraged us to come closer, to discover the "thing beautiful enough" in the moment it's delivered.
---
11x121 dvsn (November 19, 2018)
---
The Toronto-based R&B duo bathed the Tiny Desk in vibrant blue, purple and orange light to make it feel more like a concert hall.
---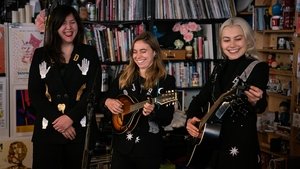 11x120 Boygenius (November 16, 2018)
---
Julien Baker, Lucy Dacus and Phoebe Bridgers are all Tiny Desk alumae, but here they play together at NPR for the first time as boygenius, one of this year's best surprises.
---
11x119 Bernie And The Believers Feat. Essence (November 12, 2018)
---
The story of Bernie and the Believers is the story of Bernie Dalton's diagnosis of Lou Gehrig's disease and compassionate friends making his dream come true and his songs come to life.
---
11x118 Half Waif (November 08, 2018)
---
The band's songs, stripped here to their essence, are particularly peaceful and calm — and sometimes chilling.
---
11x117 Pedro The Lion (November 05, 2018)
---
No matter how dark or disastrous, there's always been an undercurrent of grace to the music of David Bazan. He returns to his Pedro the Lion moniker for this memorable Tiny Desk performance.
---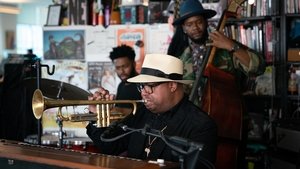 11x116 Nicholas Payton Trio (November 02, 2018)
---
After back-to-back performances in South Africa, Argentina, Chile and New York, Payton hit the Tiny Desk, where he dazzled the audience, simultaneously playing his trumpet and a Fender Rhodes.
---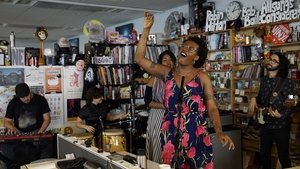 11x115 Liniker e os Caramelows (October 29, 2018)
---
Liniker e os Caramelows are from Brazil but steeped in the tradition of soul from here in the U.S. Watching this performance is to witness a spell being cast, note-by-note.
---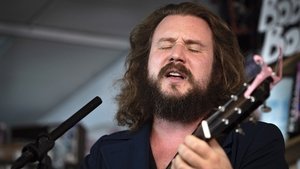 11x114 Jim James (October 26, 2018)
---
A single voice can send a powerful message - and that's just what Jim James did at the Tiny Desk, with just his voice and an acoustic guitar.
---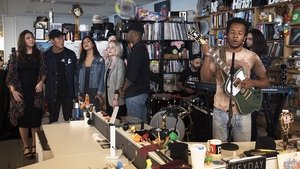 11x113 Cautious Clay (October 24, 2018)
---
The charismatic singer and saxophonist brought a group of longtime friends to play a warm, thoughtful and chill set at the Tiny Desk.
---
11x112 Chromeo (October 19, 2018)
---
The self-proclaimed "Funklordz" normally perform as a duo, but played with a live band for the first time at the Tiny Desk.
---
11x111 Alfredo Rodríguez (October 18, 2018)
---
The Cuban pianist thrilled the NPR office with an intense performance that was as melodic as it was rhythmic.
---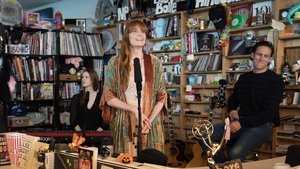 11x110 Florence + the Machine (October 16, 2018)
---
"I'm sorry I'm shy," Florence Welch told the crowd of NPR family and friends gathered for her Tiny Desk performance. "If this was a big gig, I'd probably be climbing all over here and running around."
---
11x109 Café Tacvba (October 12, 2018)
---
The pioneering Mexican band recreates the adventurous musical energy of their massive stadium shows behind Bob Boilen's desk.
---
11x108 Big Boi (October 09, 2018)
---
The OutKast star performs "So Fresh, So Clean," "The Way You Move" and his solo single "All Night" with the help of singer Sleepy Brown and an eight-member backing band.
---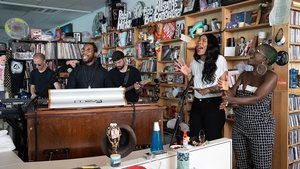 11x107 Cory Henry & The Funk Apostles (October 05, 2018)
---
Henry and his band would have sounded right at home on Stax Records in the '70s — no small accomplishment. Watch them perform three funky, soulful jams.
---
11x106 Saba (October 01, 2018)
---
Before embarking on a tour of Australia and Asia, the Chicago native brought the squad that helped make Care For Me one of 2018's best — along with a very special guest.
---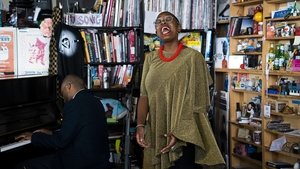 11x105 Cécile McLorin Salvant (September 25, 2018)
---
The jazz singer, who used to be into radical feminist punk, now composes and sings beautiful jazz ballads.
---
11x104 Anthony Roth Costanzo (September 21, 2018)
---
Watch the ambitious countertenor sing music that spans more than 250 years, connecting the dots between David Byrne, George Frideric Handel and Philip Glass.
---
11x103 Julie Byrne (September 19, 2018)
---
Julie Byrne's transporting music can turn the ordinary into the extraordinary.
---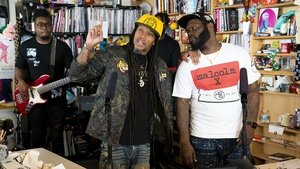 11x102 Smif-N-Wessun (September 17, 2018)
---
Brooklyn-bred hip-hop duo Smif-N-Wessun – consisting of partners in rhyme, Steele and Tek – illuminated the Tiny Desk with their signature, 80-proof poetry: straight, no chaser.
---
11x101 GoGo Penguin (September 14, 2018)
---
This trio has become a reference point of their own for new school instrumentalists, a coveted achievement for any jazz group, though their appeal stretches far outside the jazz ecosystem.
---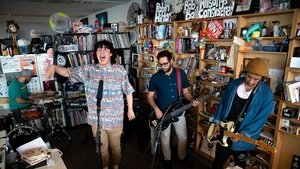 11x100 Hobo Johnson (September 12, 2018)
---
While this Sacramento, Calif. band didn't win this year's Tiny Desk contest, their video entry, for the song "Peach Scones," was among the more memorable we've ever seen.
---
11x99 Jupiter & Okwess (September 07, 2018)
---
Jupiter Bokondji and his band Okwess play music that feels both African and American, with Jupiter's early musical tastes inspired by The Jackson 5, James Brown and the sounds of Motown.
---
11x98 Kalbells (September 05, 2018)
---
The band makes life-affirming music that singer Kalmia Traver created over the past few years, filled with the triumph of being cancer free.
---
11x97 George Li (August 31, 2018)
---
Watch the young Harvard grad dispatch some of the most "knuckle-busting" piano repertoire with uncommon panache and precision.
---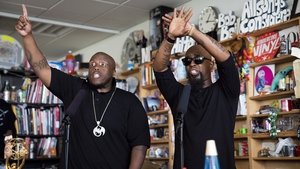 11x96 Tech N9ne Feat. Krizz Kaliko (August 29, 2018)
---
Two of Kansas City's finest — and indie hip-hop's trailblazers — deliver a dose of Strange Music.
---
11x95 T.I. (August 27, 2018)
---
In the fifteen years since he released Trap Muzik, Tip Harris has reinvented himself a thousand times over. But the stories he recounts from that era make his Tiny Desk a memorable one.
---
11x94 Dermot Kennedy (August 24, 2018)
---
Backed for the first time ever by members of the Howard Gospel Choir, the Irish singer-songwriter shows off a voice built to fill stadiums in more ways than one.
---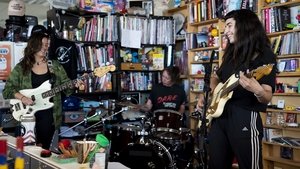 11x93 Camp Cope (August 22, 2018)
---
The Australian band uses tiny moments of introspection to illuminate life's bewildering, terrifying, isolating aspects — especially as they apply to women.
---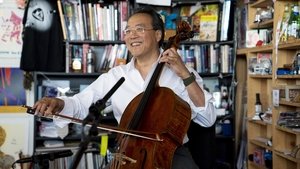 11x92 Yo-Yo Ma (August 17, 2018)
---
Watch the 19-time Grammy winner return to his lifelong passion for J.S. Bach, playing music from the Cello Suites and offering advice on the art of incremental learning.
---
11x91 Erykah Badu (August 15, 2018)
---
The singer's performance at the Tiny Desk was an almost spiritual experience, leaving many at the NPR Music offices in awe.
---
11x90 Tower Of Power (August 13, 2018)
---
Even from its beginnings in late-'60s Oakland, the band has always stood out. Fifty years later, its devotion to classic horn-driven soul remains unmatched, its passion and precision unchanged.
---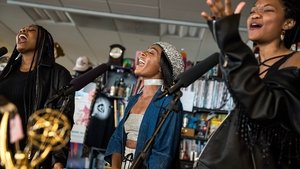 11x89 DAWN (August 10, 2018)
---
DAWN has a breathless enthusiasm for shape-shifting pop music. She strips three songs to just the essentials, illuminating the impeccable songwriting behind her wild combination of sounds.
---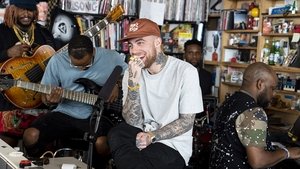 11x88 Mac Miller (August 06, 2018)
---
Mac Miller reflects on his journey's peaks and valleys in a boisterous set of songs from Swimming, featuring special guest Thundercat on "What's the Use?"
---
11x87 Haley Heynderickx (August 03, 2018)
---
One of our favorite new artists of 2018 visits the Tiny Desk.
---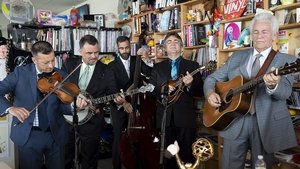 11x86 The Del McCoury Band (August 01, 2018)
---
Del McCoury has been performing, and updating, his take on bluegrass for some 60 years. At the Tiny Desk, he brought three traveling songs and some good yarns to share from his ample time on the road.
---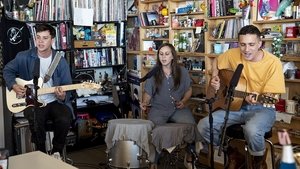 11x85 Flasher (July 30, 2018)
---
The precise serrations of Washington, D.C. band Flasher get softened for a visit to the Tiny Desk — their vocals, normally side-by-side rushing electric instruments, get the center stage treatment.
---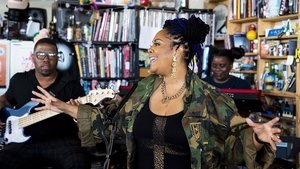 11x84 Lalah Hathaway (July 25, 2018)
---
The veteran singer showcases her soaring powerfully expressive voice in a performance that bridges several generations of classic soul.
---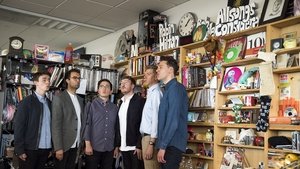 11x83 The King's Singers (July 23, 2018)
---
The storied vocal ensemble brings close harmony singing to a diverse set list that includes a Beatles tune and a bawdy madrigal from the 1500s.
---
11x82 Ólafur Arnalds (July 19, 2018)
---
The Icelandic composer is joined by two "ghost" pianists, making mysterious and memorable music at the Tiny Desk.
---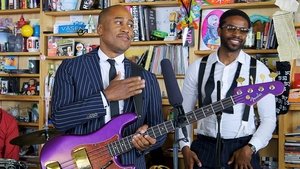 11x81 The Midnight Hour (July 18, 2018)
---
A Tribe Called Quest's Ali Shaheed Muhammad and composer Adrian Younge brought their Luke Cage-inspired collaboration to the Tiny Desk.
---
11x80 Mumu Fresh Feat. Black Thought & DJ Dummy (July 11, 2018)
---
Occasionally a new voice emerges so rich in experience that the only way to describe it is old soul.
---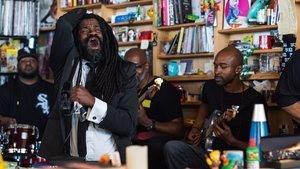 11x79 Rev. Sekou And The Seal Breakers (July 10, 2018)
---
Rev. Sekou and the Seal Breakers gave one of the most rousing Tiny Desks we've ever had, opening with one question: "Do you want to get free?"
---
11x78 Dave Chappelle Guest Hosts Frédéric Yonnet's Tiny Desk (July 09, 2018)
---
Yonnet is a magician on the harmonica. You'll see why he's performed with Stevie Wonder, Prince and Ed Sheeran.
---
11x77 PJ Morton (July 02, 2018)
---
New Orleans' native son brought his musical Gumbo — and a 10-piece orchestra — to the Tiny Desk for some well-seasoned soul and a lesson in creative freedom.
---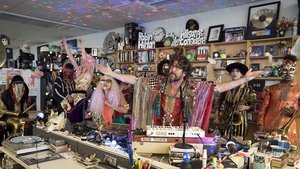 11x76 Golden Dawn Arkestra (June 29, 2018)
---
Join the "Children of the Sun" - or sit back and enjoy the spectacle - in this Tiny Desk experience.
---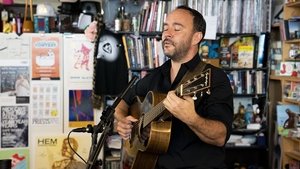 11x75 Dave Matthews (June 27, 2018)
---
The star sheds his band for a warm, winning, utterly game, happily overstuffed five-song performance of songs from across his long career.
---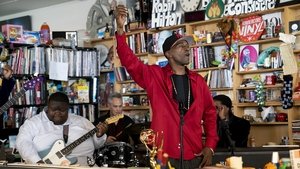 11x74 Rakim (June 25, 2018)
---
Watch the New York rap icon perform "Paid In Full" and "Know The Ledge," as well as a new song for Marvel's Luke Cage, at the Tiny Desk.
---
11x73 From The Top (June 22, 2018)
---
A handful of teenagers, and a 12-year-old violinist, from the radio show From the Top, give sparkling performances, proving there's a bright future for classical music.
---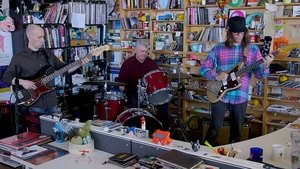 11x72 The Messthetics (June 20, 2018)
---
The bassist and drummer from D.C.'s pioneering punk band Fugazi join guitarist Anthony Pirog for a set of thrilling, sometimes loud and frenetic instrumentals.
---
11x71 Khalid (June 18, 2018)
---
Watch the 20-year-old star perform acoustic versions of "Location," "Saved" and "Young Dumb & Broke."
---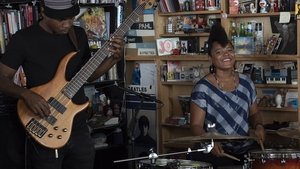 11x70 Yissy García & Bandancha (June 15, 2018)
---
Come for one of Havana's most talented acts. Stay for García's incredible mohawk.
---
11x69 GoldLink (June 13, 2018)
---
The D.C. rapper brought quite the crew to his Tiny Desk performance.
---
11x68 Jorja Smith (June 11, 2018)
---
Watch the rising U.K. star perform intimate renditions of "Blue Lights," "On My Mind" and "Teenage Fantasy" with a full band.
---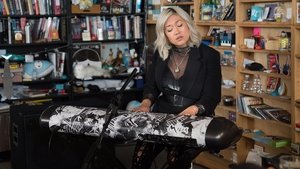 11x67 MILCK (June 08, 2018)
---
The one-woman riot who made headlines during the inaugural Women's March On Washington visits the Tiny Desk.
---
11x66 Grace VanderWaal (June 06, 2018)
---
The 14-year-old singer who signed to Columbia after winning America's Got Talent, dazzles the Tiny Desk with her breathtaking voice.
---
11x65 Daniel Caesar (June 04, 2018)
---
Watch the R&B star-in-the-making perform three songs, including a guest appearance by H.E.R.
---
11x64 Tom Misch (June 01, 2018)
---
This 22-year-old Brit has soul for days.
---
11x63 Trouble Funk (May 30, 2018)
---
We squeezed 12 go-go musicians behind the Tiny Desk. Watch what ensued.
---
11x62 Third Coast Percussion (May 29, 2018)
---
Watch the Chicago-based ensemble conjure otherworldly sounds from steel pipes, tuned cowbells and a bowl that sings.
---
11x61 Ill Camille (May 25, 2018)
---
The Los Angeles rapper and Kendrick Lamar collaborator performed four songs from her excellent album, Heirloom.
---
11x60 Juanes & Mon Laferte (May 23, 2018)
---
The Colombian pop star and Chilean rising star brought their duet tour to the Tiny Desk.
---
11x59 The Band's Visit (May 21, 2018)
---
Tony Shalhoub, Katrina Lenk and the cast of the Tony-nominated play The Band's Visit marked the first Broadway performance at the Tiny Desk.
---
11x58 Partner (May 18, 2018)
---
The dream of the '90s is alive in this Canadian rock band.
---
11x57 Khruangbin (May 16, 2018)
---
This trio from Houston, Texas makes trance-inducing music heavily inspired by 1960s and '70s funk and soul from, of all places, Thailand.
---
11x56 Naia Izumi (May 14, 2018)
---
The winner of this year's Tiny Desk Contest makes his official debut behind the desk.
---
11x55 Bela Fleck And Abigail Washburn (May 11, 2018)
---
Bela Fleck and Abigail Washburn are two American musical treasures. This husband-and-wife banjo duo write original tunes steeped in the roots of folk music.
---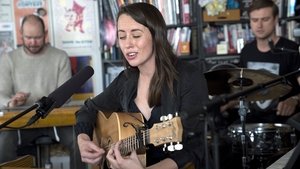 11x54 Gordi (May 07, 2018)
---
In three songs from Reservoir, Gordi keeps her voice both unadorned and centered within warm, cool arrangements that include piano, guitar, pedal steel, a harmonium named Barbara, and more.
---
11x53 Darlingside (May 04, 2018)
---
Even if the world came to an end, there's still beauty and hope in all of us and in song. That about sums up the wistful mystery that is the music of Darlingside.
---
11x52 GZA & The Soul Rebels (May 02, 2018)
---
Most rap fans would name RZA as the head of the Wu-Tang Clan. But Wu purists know that GZA, or The Genius, is the crew's unspoken elder statesman.
---
11x51 Bedouine (April 30, 2018)
---
Bedouine is Azniv Korkejian, a singer and guitarist who echoes sounds from the 1960's North American folk songwriters, but with vocal inflections closer to Leonard Cohen than to Joni Mitchell.
---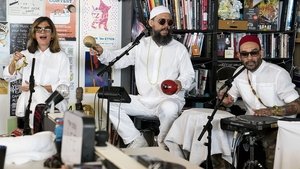 11x50 ÌFÉ (April 27, 2018)
---
ÌFÉ isn't playing anything new. In fact, the band takes on something quite old: ritual Afro-Caribbean music that takes a lifetime to absorb and master.
---
11x49 Superorganism (April 25, 2018)
---
The multinational band of theatrically fun and talented musicians in Superorganism mix melody and mischievous with almost Seussian folly.
---
11x48 Logan Richardson (April 23, 2018)
---
Hear a triumphant fusion of jazz, rock and blues that moves with momentum and fresh anticipation. Logan Richardson plays with a lyrical intensity that is both focused and free.
---
11x47 John Moreland (April 20, 2018)
---
When you hear John Moreland's sweet voice, it's hard to believe he spent years singing in punk, metal-core and hardcore bands. He plays acoustic guitar now, but his songs are still full of passion.
---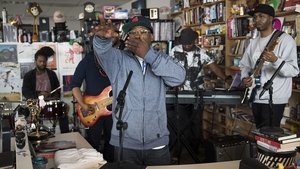 11x46 O.C. (April 18, 2018)
---
The veteran Brooklyn rapper was an underground star during hip-hop's golden era. At the Tiny Desk, O.C. made it clear that he hasn't lost his edge.
---
11x45 The Breeders (April 16, 2018)
---
The Breeders' dreamy scuzz sounds wiser and more frazzled at the Tiny Desk, featuring the same lineup behind the band's breakout, 1993 album Last Splash.
---
11x44 Jorge Drexler (April 13, 2018)
---
The Uruguayan singer-songwriter is one of the finest lyricists operating today. Watch his stunning performance behind the Tiny Desk.
---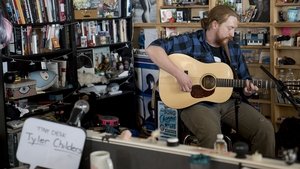 11x43 Tyler Childers (April 11, 2018)
---
Tyler Childers writes songs about hard lives and hard love with direct heart and a soulful Kentucky drawl.
---
11x42 Lara Bello (April 10, 2018)
---
Flamenco, jazz and classical share the stage in this Tiny Desk from one of our favorite Spanish composers.
---
11x41 Rhye (April 09, 2018)
---
See the band perform a rare evening Tiny Desk concert, illuminated by flickering lights
---
11x40 Dan Auerbach (April 04, 2018)
---
The guitarist and singer for The Black Keys and The Arcs brings his Easy Eye Sound Revue to the Tiny Desk, recalling a time and sound from the '60s when southern R&B, including Nashville, was a force.
---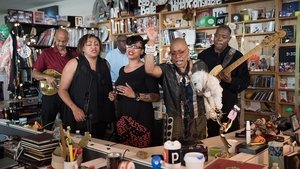 11x39 Dee Dee Bridgewater (April 02, 2018)
---
Bridgewater connects with her roots, her birthplace and the town she's loved all her life, with a set of songs from Memphis.
---
11x38 Robin Olson (April 01, 2018)
---
Hear the elusive avant-garde pianist debut a new piece, etched in shimmering chords and dark, lamenting octaves.
---
11x37 Masta Ace (March 30, 2018)
---
The Juice Crew legend brought his biggest hit, "Born To Roll," and a heartfelt recollection of his personal journey to the Tiny Desk.
---
11x36 I'm With Her (March 28, 2018)
---
Aoife O'Donovan, Sarah Jarosz and Sara Watkins are bound by a love for bluegrass, chamber music, jazz, storytelling and singing.
---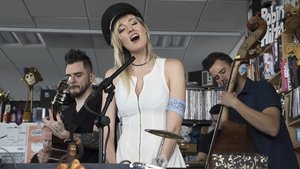 11x35 Jenny And The Mexicats (March 26, 2018)
---
Sometimes frenetic, sometimes slow and luxurious, the grooves the band creates are the perfect cushion for Jenny Ball's impassioned singing and engaging stage presence.
---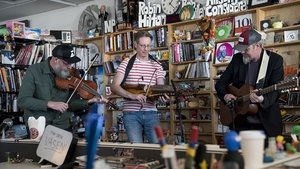 11x34 Väsen (March 23, 2018)
---
The Swedish trio brought a 30-string sonic blast to the Tiny Desk, performing on 12-string guitar, viola and the nyckelharpa (a fiddle with keys — think 15th century keytar).
---
11x33 Cornelius (March 19, 2018)
---
Cornelius' Keigo Oyamada deconstructs and reassembles music like it's a neon cubist-pop sculpture. On a rare U.S. tour, the Japanese band brought its complex cool to the Tiny Desk.
---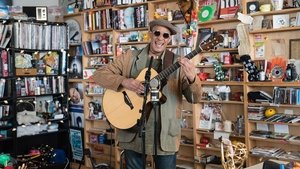 11x32 Raul Midón (March 15, 2018)
---
Raul Midón brought nothing but a guitar and his voice to an extended Tiny Desk set of dense, breathtaking jazz and soul textures.
---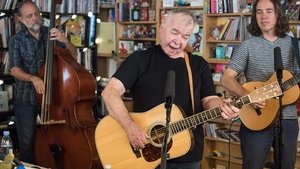 11x31 John Prine (March 12, 2018)
---
For more than 45 years, the legendary John Prine has written some of the most powerful lyrics in the American music canon. He brings some of his best to this unforgettable Tiny Desk performance.
---
11x30 Kuinka (March 09, 2018)
---
Each year we get thousands of submissions for our annual Tiny Desk contest. Seattle's Kuinka was one of last year's entrants. While they didn't win, we loved them so much we invited them to come play.
---
11x29 Alex Clare (March 07, 2018)
---
Clare's songs ask listeners to probe their own emotions through the lens of life's bigger pictures. His visit to Bob Boilen's desk is the perfect setting to bask in the power of his voice.
---
11x28 Big K.R.I.T. (March 05, 2018)
---
The Mississippi rapper paid homage to his grandmother and performed songs from his new album 4eva Is a Mighty Long Time.
---
11x27 Anna Meredith (March 02, 2018)
---
Out of nearly 700 performances at the Tiny Desk over the past decade, this one by British composer Anna Meredith is one of the most exhilarating.
---
11x26 Roy Ayers (March 01, 2018)
---
Watch the 77-year-old jazz-funk icon perform "Everybody Loves The Sunshine" (and more) at the Tiny Desk.
---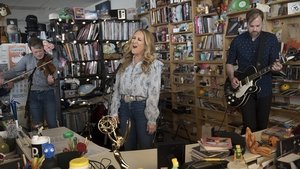 11x25 Lee Ann Womack (February 26, 2018)
---
The Nashville star brought some good old country music stories to the Tiny Desk.
---
11x24 Vagabon (February 23, 2018)
---
Laetitia Tamko, the artist known as Vagabon, is a 25-year-old, Cameroon-born musician with a big, tenor voice just bursting with new musical ideas.
---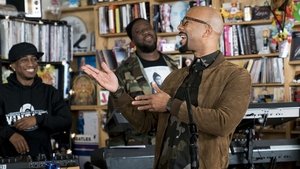 11x23 Common Welcomes Brandy, Andra Day To Special Tiny Desk Concert (February 21, 2018)
---
August Greene, Common's new trio with Robert Glasper and Karriem Riggins, brought some special guest vocalists to the Tiny Desk.
---
11x22 Big Daddy Kane (February 19, 2018)
---
One of the greatest to ever bless the mic treated the Tiny Desk audience to an office block party.
---
11x21 Betsayda Machado y Parranda El Clavo (February 16, 2018)
---
The Afro-Venezuelan collective brings the boisterous parranda sound to the Tiny Desk.
---
11x20 Nick Hakim (February 14, 2018)
---
The music of Nick Hakim occupies a space and time that feels out of this world, with songs that explore the quietude of inner thoughts.
---
11x19 Marlon Williams (February 12, 2018)
---
Marlon Williams has a heart-stopping voice, is in love with a good, traditional blues or country tune, and writes songs about vampires and horror films.
---
11x18 The Crossrhodes (February 09, 2018)
---
The Crossrhodes showed up to the Tiny Desk with game faces on, bringing with it a locally cultivated, globally appreciated energy.
---
11x17 Ibeyi (February 07, 2018)
---
Lisa-Kaindé and Naomi Díaz never fail to mesmerize. Watch the twin sisters perform a four-song set at the Tiny Desk.
---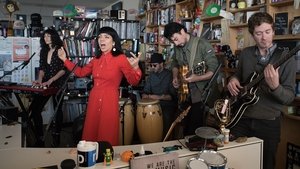 11x16 Hurray For The Riff Raff (February 05, 2018)
---
The music of Hurray For The Riff Raff builds bridges, unites people and forms communities. It's a spirit singer Alynda Segarra and the rest of the band bring to this memorable Tiny Desk performance.
---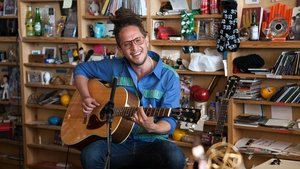 11x15 Vicente García (February 02, 2018)
---
This under-the-radar singer from the Dominican Republic is starting to turn some heads. You'll see why in this Tiny Desk performance.
---
11x14 Alice Smith (January 31, 2018)
---
The beloved singer-songwriter premiered three new songs while turning NPR's headquarters into a Harlem speakeasy.
---
11x13 Jamila Woods (January 29, 2018)
---
In three songs celebrating black ancestry and self-love, Woods demonstrated just how adept she is at creating songs rich with philosophical meaning that also move and groove.
---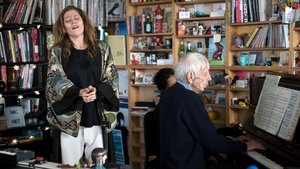 11x12 Barbara Hannigan (January 26, 2018)
---
Eavesdrop on a beautiful recital of German songs from fin de siècle Vienna, when music was transitioning from the swells of romanticism to the uncharted waters of modernism.
---
11x11 George Clinton & The P-Funk All Stars (January 24, 2018)
---
George Clinton brought his family, both immediate and extended, to the Tiny Desk for a set of classic cosmic slop.
---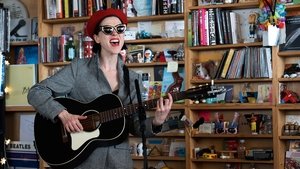 11x10 St. Vincent (January 22, 2018)
---
The singer performed at the Tiny Desk without a warmup or soundcheck, with just her acoustic guitar and un-amplified voice, letting the wordplay in her songs shine through.
---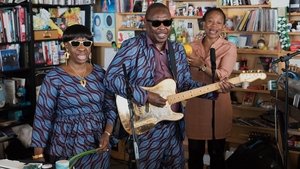 11x09 Amadou and Mariam (January 19, 2018)
---
The Malian musicians, who've been playing together for nearly 40 years, bring some of the most lyrical melodies and joyful sounds we've ever had at the Tiny Desk.
---
11x08 The Lemon Twigs (January 17, 2018)
---
Brothers Brian and Michael D'Addario seem like they beamed into the Tiny Desk from the year 1971, untouched by the 21st century.
---
11x07 AHI (January 16, 2018)
---
The Ontario-based singer has a gruff but sweet voice with openly honest words behind soulful tunes of hope.
---
11x06 Artists From The 'Take Me To The River' Tour (January 15, 2018)
---
More than a dozen artists gather behind the Tiny Desk to celebrate Memphis soul in a joyful, triumphant performance.
---
11x05 Daniil Trifonov (January 12, 2018)
---
Watch the young Russian musician, who The Times of London calls "the most astounding pianist of our age," play a smart, Chopin-focused concert on a grand piano, precisely wedged behind the Tiny Desk.
---
11x04 Julien Baker (January 10, 2018)
---
Julien Baker's Turn Out The Lights brought her much-deserved critical acclaim and wider attention in 2017. Before its release we asked her to make a rare return to the Tiny Desk for something special.
---
11x03 The Weather Station (January 08, 2018)
---
One of the joys of listening to The Weather station is the tension and release in the group's enchanting music. It's what made the band's most recent album one of Bob Boilen's favorite of 2017.
---
11x02 Lo Moon (January 05, 2018)
---
The LA band's signature sound is intimate and demonstrative, haunting yet uplifting, an old-fashioned rock beat under glimmering guitar and keys. And at the Tiny Desk, it was at ease.
---
11x01 Open Mike Eagle (January 03, 2018)
---
The indie rap denizen behind one of 2017's most inventive albums came to the nation's capital to represent all the Brick Body Kids who Still Daydream.
---