You Are Wanted
Season 2
You Are Wanted
Season 2
First Air Date: May 18, 2018

| | | |
| --- | --- | --- |
| First Aired on | : | 2018 |
| Episodes | : | 6 episodes |
Having just been considering blowing the whistle on the world's most powerful cyber weapon, Lukas Franke wakes up in a nightmare. His memory has been erased and Burning Man has vanished. Lukas has to find the program to save his family. He gets caught in a merciless battle between the security services and criminals, until the line between good and evil becomes ever more blurred.
Want to see ?
Trailer: You Are Wanted - Season 2 | Official Trailer | Prime Original | Amazon Prime Video
Episodes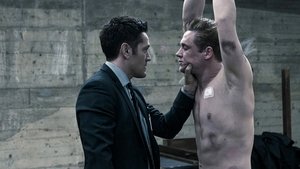 2x06 Reboot (May 18, 2018)
---
The time for hiding is over. Utterly "naked" and vulnerable, Lukas faces his adversaries. Or is his capitulation just a trick? He manages to outwit all the systems and to achieve his greatest goal. But his adversaries have pressed the reset button as well. It's far from over yet.
---
2x05 Shut Down (May 18, 2018)
---
The digital world seems unbeatable and Lukas has only one final option. He has to "pull the plug". The consequences will be irreversible, but he's willing to take them.
---
2x04 Shift Memory (May 18, 2018)
---
To discover the whereabouts of Burning Man, Lukas has to face his inner demons, and they are more powerful than any previous adversaries. Ultimately, though, they show him and Hanna the path to the light - where the shadows are much darker.
---
2x03 Virus (May 18, 2018)
---
Lukas isn't the only one who wants to get his hands on Burning Man. As he searches for the computer, he is caught up in a cycle of violence that there's no escaping from. And Hanna has to make a choice. If she and her family are to have a future, being at Lukas' side isn't enough. She has to act herself.
---
2x02 Crypto Angel (May 18, 2018)
---
In his search for the missing laptop, Lukas meets the mysterious "Angel". She knows more about him than he does himself. And she's always on hand to save him. Is she really a guardian angel? With her help, Lukas starts tracking down the computer. When he follows her, he meets an adversary who ought to be long since dead.
---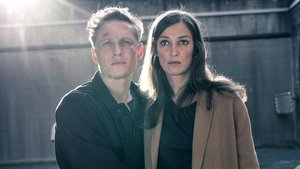 2x01 File Not Found (May 18, 2018)
---
Not long after Lukas and Hanna managed to escape the terror of the security services and hackers. Their plan was to make a fresh start. The horror starts all over again. When Lukas regains consciousness in a hospital suffering memory loss, the Burning Man computer, which he and Hanna had hidden as an insurance policy, has vanished. If they're to survive, Lukas has to find the computer.
---