Natsume Yujin-cho
Natsume Yūjin-cho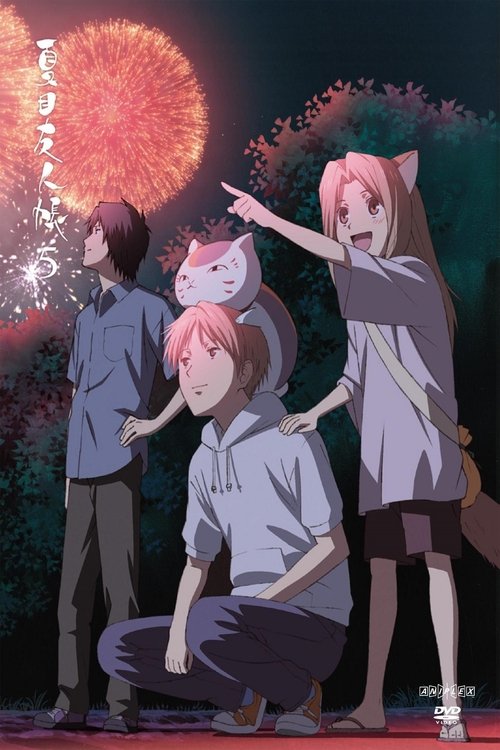 Natsume Yujin-cho
Natsume Yūjin-cho
First Air Date: July 08, 2008

| | | |
| --- | --- | --- |
| First Aired on | : | 2008 |
| Episodes | : | 13 episodes |
Natsume is lonely; he has an ability that separates him from others: he can see and interact with spirits. Soon, however, Natsume discovers that he's not alone: his grandmother Reiko also had the gift. But things get hectic and possibly dangerous for Natsume when he finds out that he also inherited the 'Book of Friends', a book that contains the names of all the spirits Reiko defeated and subjugated. He finds himself hounded by his grandmother's underlings and, with the help of a 'cat' charm spirit, decides to free them from the Book's shackles, as well as protect the book from those who seek to misuse its power...
Want to see ?
Trailer: Natsume's Book of Friends Season1 & 2 - Official Trailer
Episodes
1x13 Autumn Banquet (September 30, 2008)
---
Tanuma finds out that Nyanko-Sensei is a spirit. Tanuma and Natsume enjoy the autumn festival and previous acquaintances are seen again.
---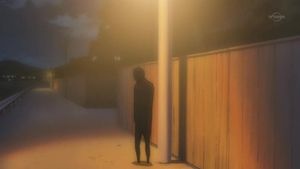 1x12 Five Day Mark (September 23, 2008)
---
Natsume is cursed by an evil spirit which is sealed to a tree. Not wanting to trouble his adoptive family, he decided to run away from home.
---
1x11 Nyanko's Book Of Boredom (September 16, 2008)
---
When Natsume finally has enough of Nyanko's behavior, Nyanko leaves, wandering about by himself and causing trouble.
---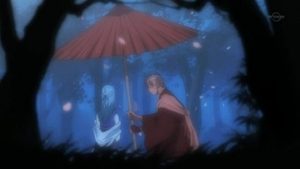 1x10 Asagi's Koto (September 09, 2008)
---
Natsume is possessed by a sick koto player, whose friend wants her to be able to play one last time.
---
1x09 Ayakashi Exorcism (September 02, 2008)
---
Natsume meets a popular actor named Natori Shuuichi who can also see spirits, and has a side job as an exorcist.
---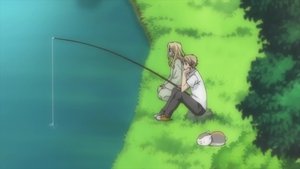 1x08 Fleeting Light (August 26, 2008)
---
Natsume meets a spirit who used to be friends with a man who could also see spirits, but one day lost this ability.
---
1x07 The Little Fox's Hat (August 19, 2008)
---
Natsume goes to a hot spring for a school trip, with an errand from Shigeru to pick up teacups from a near by pottery. While there he meets and helps a little fox spirit, who quickly grows attached to him.
---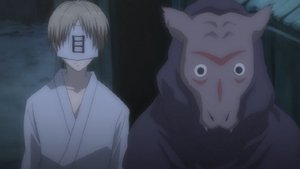 1x06 The Swallow at the Water Bottom (August 12, 2008)
---
Natsume is possessed by a swallow spirit, who wishes to meet a human who once helped her. Natsume agrees to help her and the two grow attached. When Swallow finds the human, Natsume feels bad that she can't actually meet him, but when he hears of a kimono that can turn a spirit into a human for a day, he looks for it.
---
1x05 Heart-Colored Ticket (August 05, 2008)
---
Natsume comes across an old ticket in Reiko's belongings and decides to go to the abandoned train station to see why she kept it. There, he meets a slow witted spirit named Santo, who was waiting for Reiko the entire time to go Kiriganuma, to see and make up with his friend, Mikuri, but the trip isn't as easy as it first seems...
---
1x04 Shigure and the Girl (July 29, 2008)
---
Natsume's secret is found out by Sasada, the class president, during the "Trial of Courage." She asks for his help to find the spirit that lives in the abandoned school. Natsume denies the fact that he can see anything, but she won't take no for an answer. Meanwhile, the spirit, Shigure, captures the rest of their school mates, in fury of the school being torn down...
---
1x03 The Mysterious Person at the Eight Fields (July 22, 2008)
---
Natsume is implored to help spirits who are currently being exorcised. He finds a kindred spirit in Tanuma, a boy who also senses spirits although not as powerful as Natsume.
---
1x02 The Dew God's Small Shrine (July 15, 2008)
---
Natsume is visited by the village's local god who is currently fading because of the lack of devotees.
---
1x01 The Cat And The Book Of Friends (July 08, 2008)
---
Natsume discovers that the heirloom "Book of Friends" that his grandmother, Reiko, gave him possesses the names of the spirits she defeated and bound to her will. Assisted by a cat whom Natsume addresses as Nyanko-Sensei (lit. Master Little Meow), Natsume aims to return all of the names to their rightful owners.
---