RT Life
2019
RT Life
2019
First Air Date: January 05, 2019

| | | |
| --- | --- | --- |
| First Aired on | : | 2019 |
| Episodes | : | 16 episodes |
Episodes
9x16 Miles' Birthday Surprise! (May 01, 2019)
---
It's Miles' Birthday and Max tasks Ellie and Kyle to make him something from the heart using only stuff from the prop room.
---
9x15 Cheap Drone Chaos! (April 24, 2019)
---
Max gets a hold of a co-workers drone and chaos ensues!
---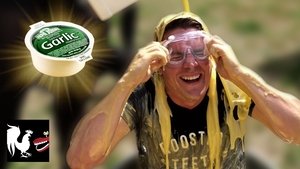 9x14 GARLIC BUTTER BATH! (April 17, 2019)
---
Zach said he loves Garlic Butter so much he could bathe in it and Chad calls him out on it! Warning: This is gross.
---
9x13 Dog Wedding: The Dumbest Thing We've Ever Done (April 10, 2019)
---
Yes.... we performed a Rooster Teeth Dog Wedding.
---
9x12 Destroying the Moon Ball (April 03, 2019)
---
Max is tired of people throwing Moon Balls around the office, so he takes matters into his own hands.
---
9x11 Telephone Mixup (March 27, 2019)
---
Barbara tries to send a message across the office through the walls... it doesn't go well.
---
9x10 The Blaine Game (March 20, 2019)
---
Blaine didn't want to play a game. So we decided to keep Blaine from doing his job.
---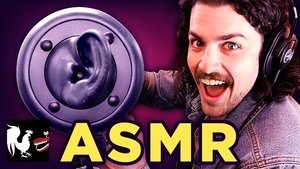 9x09 Uncomfortable ASMR Office Tour (March 13, 2019)
---
Jon gives a tour of the new offfice with an ASMR microphone and everyone makes him VERY uncomfortable.
---
9x08 Get in the Bucket! (March 06, 2019)
---
It's a story of alliances and betrayals when Blaine tries to put Chris in a giant bucket full of ice water...
---
9x07 Oscar Speech Ambush! (February 27, 2019)
---
After watching the Oscars we thought it would be fun to ambush our friends and co-workers and make them give an impromptu Oscar speech.
---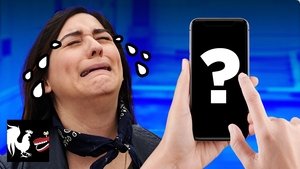 9x06 How To Make Your Co-worker Cry (February 20, 2019)
---
The gang decide a great birthday gift to Mariel would be a competition to make her cry at work. It goes better than we could ever have imagined.
---
9x05 Valentines Day Mixup (February 13, 2019)
---
The gang writes personal valentines to each other. It sure would be a shame if they got delivered to the wrong people...
---
9x04 This is Impossible! (February 06, 2019)
---
Rooster Teeth tries to pick stuff up off the ground... It doesn't go well...
---
9x03 The Moonball Incident (January 26, 2019)
---
Rooster Teeth and Achievement Hunter team up to try to get Trevor's moonball out of the vent.
---
9x02 Mech Battle (January 19, 2019)
---
Blaine, Chad, Ellie, and Max are asked to clean up cardboard boxes after moving into the new office. INSTEAD they build mechs and challenge each other to a sumo style battle, you know, as you do.
---
9x01 Bird Box Challenge (January 05, 2019)
---
After watching Bird Box on Netflix and seeing how well Sandra Bullock got around in a blindfold, we decided to give it a shot with a twist. Two teams will compete to see who can get across campus faster while their opposing team drops obstacles in their way and screws with them.
---