RT Life
2013
RT Life
2013
First Air Date: January 05, 2013

| | | |
| --- | --- | --- |
| First Aired on | : | 2013 |
| Episodes | : | 47 episodes |
Episodes
3x47 Reddit Car Jump (December 28, 2013)
---
Burnie. Gus Barbara and Brandon rescue a redditor whose car has broken down.
---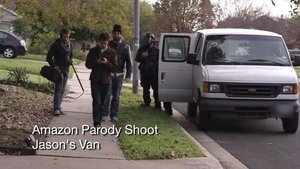 3x46 SWAT Van (December 21, 2013)
---
The RT Crew hits the road in a SWAT Van and forget to use their seat belts.
---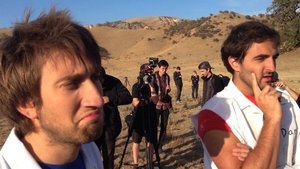 3x45 Gavin is on set at Youtube Rewind (December 14, 2013)
---
Gavin, Dan and Burnie hang out in the middle of California on the Youtube rewind shoot.
---
3x44 Joel brings you Behind the Gauntlet (December 07, 2013)
---
See all the sophisticated voice and film work with Chris and Joel.
---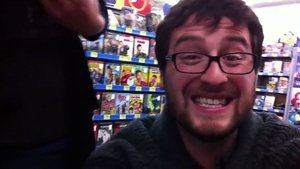 3x43 Walmart Trips and a Redemption Dog (December 01, 2013)
---
Miles and Arryn go to Walmart to look for the new DVDs while the Gauntlet crew works with The Redemption Dog.
---
3x42 Facebox: Shane Newville (December 01, 2013)
---
Shane spends some alone time in the conference room.
---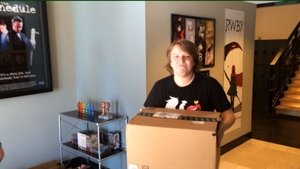 3x41 Say bye PS4 (November 16, 2016)
---
Kerry gets jacked.
---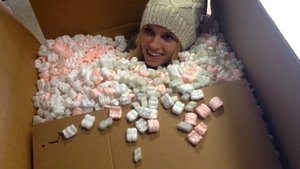 3x40 Barbara Thinks Inside The Box (November 09, 2013)
---
Barbara is trapped and the Gauntlet RTX/Community team has problems with a toilet.
---
3x39 Burritos (November 02, 2013)
---
The RT Life crew goes to Chipotle to get some cheap food on Halloween.
---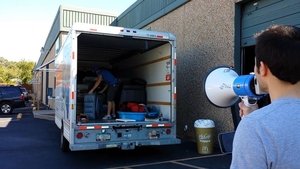 3x38 Playing the Odds (October 26, 2013)
---
Chris, Jordan and Brandon makes some risky choices and the studio crew does some cleaning.
---
3x37 Everything is Wet (October 20, 2013)
---
Brandon sets off on an adventure to find Gavin, Miles gets destroyed and JJ vines.
---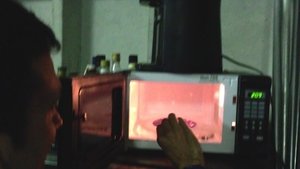 3x36 Scorched DVDs and Late Night Dance (October 12, 2013)
---
Brandon and Chris destroy some discs while Miles has to dance dance dance.
---
3x35 Podcast Ambush and Beer Cam (October 05, 2013)
---
Monty and Patrick stage an ambush on the RT Podcast while J.J.'s camera gets stuck in his beer mug.
---
3x34 Fart Hoofer Street Pass (September 28, 2013)
---
The mysterious "Fart Hoofer" drives all of Rooster Teeth mad. Who could this Street Passing prankster be
---
3x33 The Burrito Baby and AH Dance Party (September 21, 2013)
---
Michael, Gavin and Lindsay have a dance party while Chris gives birth to the ultimate burrito baby.
---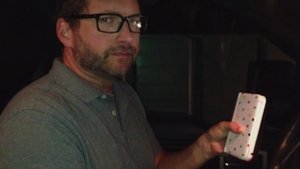 3x32 Burnie and Gus Street Pass (September 07, 2013)
---
Burnie drives Gus Mad.
---
3x31 Go Karts & Ray's Puppy Love (August 31, 2013)
---
Chris, Brandon and Jordan head to the Grand Prix while Ray and Rebel spend some quality time with one another.
---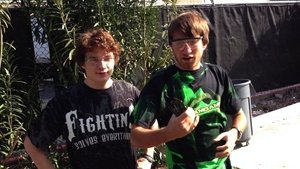 3x30 Michael Eats Energy Powder (August 24, 2013)
---
In the tradition of Michael ingesting food that could make an amateur viewer gag, this RT life brings you "Michael Eats Energy Powder."
---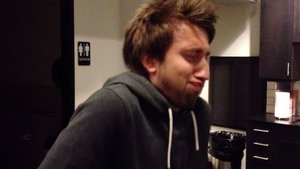 3x29 Bow Ties and Oiled Fish (August 18, 2013)
---
Brandon and Jordan get up close and personal while Gavin gets some fish all up inside of him.
---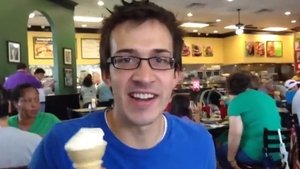 3x28 Ice Cream and Fireballs (August 10, 2013)
---
Rooster,Teeth,Achievement,Hunter,RT,AH,Chris,Alan,Kyle,Ice Cream,Fireballs,Austin,TX
---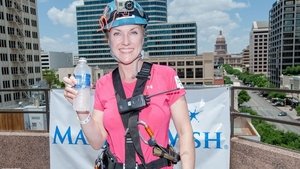 3x27 Special RTX Make a Wish Edition (August 03, 2013)
---
Kathleen shows you the behind the scenes of her Make a Wish feat. Check it out! This video was originally shown during RTX 2013.
---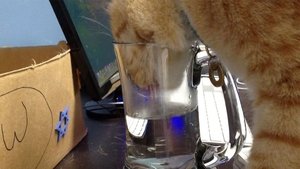 3x26 Gavin Hurdle and Awkward Barbara (August 02, 2013)
---
Gavin scooters around the office, Joe enjoy an afternoon refreshment, and Barbara dances in a crowd-less bar.
---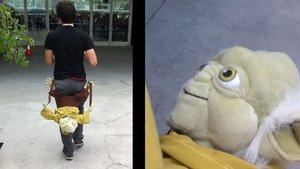 3x25 Comic Con and a Face Sander (July 27, 2013)
---
---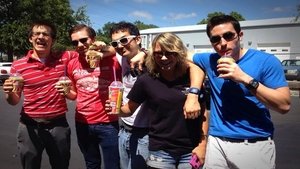 3x24 Free Slurpee Day! (July 20, 2013)
---
The RT gang goes to 7-eleven to get some free slurpees.
---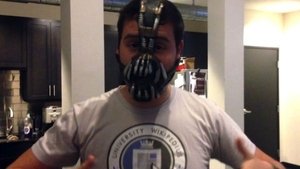 3x23 Bane Mask Edition (June 15, 2013)
---
Monty got Miles a present. Oh the horror, the horror.
---
3x22 Podcast Brew Part 3 (Plus A-Kon and Speech Zapper) (June 08, 2013)
---
Kara goes to A-Kon 2013 with Monty to premiere the Yellow trailer. Meanwhile Kerry and Miles have a new toy to play with. Finally after Kara returns from Dallas, Chris decides it is time to break out the Podcast Beer!
---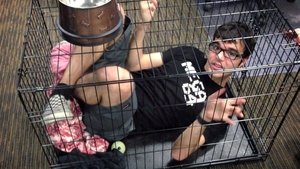 3x21 Ray in a Cage (May 31, 2013)
---
Ray somehow got in Rebel's cage. I wonder what Adam will do when he gets back.
---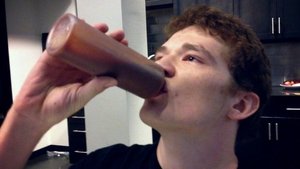 3x20 Michael Chugs BBQ Sauce (May 25, 2013)
---
Gavin bets Michael $100 dollars that he cannot chug an entire bottle of BBQ sauce in under 4 minutes, without throwing up before he is done. Also if you believe really hard, there might be a clip of Joe the cat at the end.
---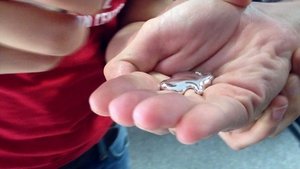 3x19 Gallium and Falling Trees (May 18, 2013)
---
Chris brings in some gallium to play with before the podcast. Meanwhile a tree fell in the parking lot and we bear witness to the ruckus.
---
3x18 Dearly Departed (May 11, 2013)
---
A furry little surprise is found at the RT parking lot and everyone at Rooster Teeth has to check it out.
---
3x17 Rage Quit - Kerry Edition (May 04, 2013)
---
Jordan set a time in Trials Evolution that Kerry thinks he can beat. Spoiler Alert, he can't.
---
3x16 Finger in a desk (April 27, 2013)
---
Someone gets a tattoo, another person plays with a puppy, and finally somebody gets their finger stuck in a desk.
---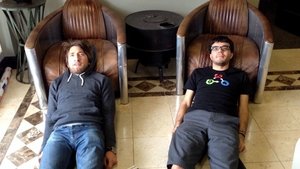 3x15 How does chair? (April 20, 2013)
---
The RT crew could sit in chairs the regular way but how lame would that be
---
3x14 Gavin's on a Leash (April 13, 2013)
---
Don't ask how it happened but I bet the same person who told Gavin that this was a good idea also told Kara to run in the rain.
---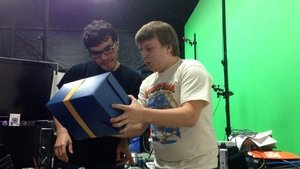 3x13 A Frosty Brew (April 06, 2013)
---
Gus puts the Podcast Brew in a jug-- er, I mean the "Fermenter", meanwhile Kerry and Ray try to explain how to play Frosty the Snowman.
---
3x12 Action Paxed :D (March 30, 2013)
---
The Rooster Teeth gang have to road trip it from NY to Boston for PAX East!
---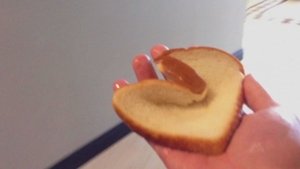 3x11 Butter Beer and Soggy Bread (March 22, 2013)
---
Gus and Kara make brew Rooster Teeth's own beer and Gavin gets sick.
---
3x10 SXSW Party (March 16, 2013)
---
Rooster Teeth and Machinima party the night away down at Speak Easy during SXSW. Who could say no to an open bar
---
3x09 Water Duel (March 10, 2013)
---
Better get some paper towels.
---
3x08 Pizza Guy Surprise (March 02, 2013)
---
The podcast production crew shows some appreciation for their hard working delivery driver.
---
3x07 Dick Ice and 1 Million Likes (February 16, 2013)
---
Geoff and Gavin square off on a age old game of dick ice while Brandon tries to get a marketing screenshot for the 1,000,000th like on the Red vs. Blue facebook page.
---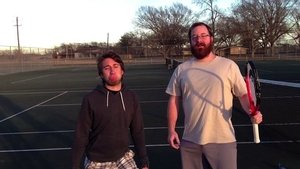 3x06 Jack and Gavin play Tennis (February 10, 2013)
---
Gavin and Jack play a nice friendly game of Tennis in Austin. Oh and the loser has to lick Gus' diseased leg... LETS PLAY!
---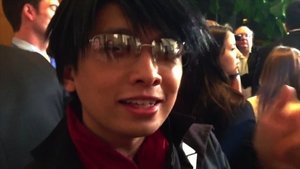 3x05 Award Season (February 02, 2013)
---
Miles and Brandon are attending the IAWTV Awards in Las Vegas while Kathleen, Matt, Burnie and Monty attend the Producers Guild Awards in Los Angeles. One group hob nobs with celebrities, the other group tries on silly hats.
---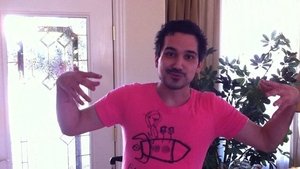 3x04 Cribs and D**** (January 26, 2013)
---
Miles and Brandon start a simple walk of their own towards Sin City. Also when you're hanging around Middle Earth, what do you talk about Maybe Kara knows if she finally gets that tool box closed.
---
3x03 The Impossible Box (January 19, 2013)
---
4. It takes 4.
---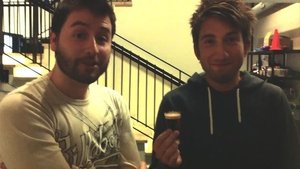 3x02 Last Coffee Last Kiss (January 12, 2013)
---
Gav and Miles "battle" over the last bit of coffee.
---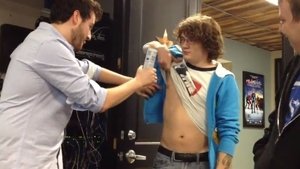 3x01 New Year Nipples (January 05, 2013)
---
Enjoy a new year with the Rooster Teeth Crew.
---