Doubt
Season 1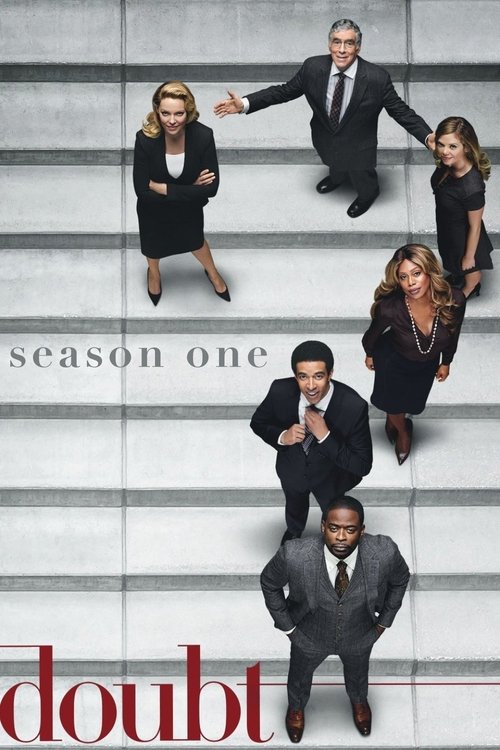 Doubt
Season 1
First Air Date: February 15, 2017

| | | |
| --- | --- | --- |
| First Aired on | : | 2017 |
| Episodes | : | 13 episodes |
Episodes
1x13 The Return (August 12, 2017)
---
After the verdict in Billy's trial, Sadie learns he has a secret that might have impacted his case; Billy contacts the governor for a favor.
---
1x12 Running Out of Time (August 12, 2017)
---
Sadie gives closing arguments in Billy's trial and the jury begins deliberating; Sadie learns about Carolyn's cancer diagnosis; Tiffany and Cameron defend a woman who murdered her best friend while allegedly sleepwalking.
---
1x11 I'm In If You Are (August 05, 2017)
---
Billy upends his case when he chooses to go against the advice of Sadie and Albert and decides to testify in his trial. Also, Cam must decide if she will forgive Peter, and Nick and Tiffany defend a former prison friend of Nick's
---
1x10 Finally (August 05, 2017)
---
With opening statements looming in Billy's trial, Albert and Sadie struggle to rebuild broken trust and do their best for Billy as the prosecution lays out a devastating case. Also, Peter and Cam face the first crisis of their budding relationship when Peter considers a run for District Attorney.
---
1x09 To See, To Tell (July 29, 2017)
---
When Albert discovers the truth about Sadie and Billy's relationship, he steps in as first chair on the murder trial, fearing Sadie's judgement is compromised. Also, Cam and Nick defend a client accused of conspiracy to commit kidnapping, Isaiah takes a break from the firm after the outcome of Carolyn's parole hearing, and Tiffany tries to get over her ex-fiancé.
---
1x08 Top Dog/Underdog (July 22, 2017)
---
Sadie must testify at Carolyn's parole hearing on her qualifications as a mother, but a man from Carolyn's past resurfaces, hoping to scuttle what may be her last chance at freedom. Also, Nick takes on his first case since passing the bar and is up against the DA who put him in prison, and Cam takes her relationship with Peter to the next level
---
1x07 Where Do We Go From Here? (July 22, 2017)
---
Nick and Tiffany help Sadie and Albert review audiotapes from Billy's sister's old therapy sessions, hoping to find clues in the murder case against him. Also, Sadie serves as counsel on the divorce proceedings for Isaiah's daughter, Dylan, and Cameron agrees to represent Carolyn (Judith Light) in her upcoming parole hearing
---
1x06 Faith (July 15, 2017)
---
In the midst of Billy's trial prep, Isaiah and Sadie visit her mother, Carolyn, in prison after they learn important information regarding her former accomplice. Also, Cameron and Albert defend a transwoman arrested for stabbing a famous baseball player, and Cameron finally gives into her feelings for Peter.
---
1x05 Not A Word (July 08, 2017)
---
When the DNA results come back in Billy's case, Sadie avoids the gag order placed on revealing them by making a scene in court to bolster public support for him. Also, Albert is tormented by his client, Rodney Hill, who divulges information about the location of his murder victim, knowing that he is protected by attorney client privilege, and Cameron represents Tessa Pratt, who was issued a cease and desist order for publicly shaming her rapist.
---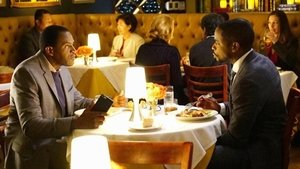 1x04 Clean Burn (July 08, 2017)
---
Sadie interviews Billy's ex-classmates hoping to find information about a key piece of evidence. Also, she defends Elena Garcia, her childhood best friend, in a probation violation case; Cameron is asked on a date by her former classmate, Peter; Albert's unpredictable father, Tyson, comes to visit; and Isaiah faces off in court against Ivan Sturgill, his former law partner and current rival.
---
1x03 Poison Prize (July 01, 2017)
---
Sadie confronts Billy about new evidence in the case against him, and his explanation disappoints her. Meanwhile, a piece of evidence surfaces and it could expose a massive scandal, and Cameron and Tiffany defend a psychic accused of grand larceny.
---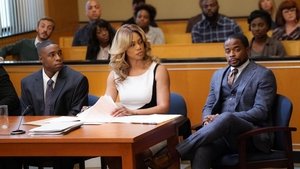 1x02 Then and Now (February 22, 2017)
---
As Sadie tries to keep her relationship with Billy strictly professional, she works on a case involving one of Isaiah's oldest friends, Jonah Porter. Also, Cameron is conflicted about whether or not to convince her client to testify against his own cousin in order to avoid jail time for a murder he didn't commit.
---
1x01 Pilot (February 15, 2017)
---
Successful defense lawyer Sadie Ellis starts to fall for her charismatic client, pediatric surgeon Billy Brennan, who is accused of murdering his girlfriend 24 years ago.
---