Magic of Stella
Season 1
Magic of Stella
Season 1
First Air Date: October 03, 2016

| | | |
| --- | --- | --- |
| First Aired on | : | 2016 |
| Episodes | : | 12 episodes |
Episodes
1x12 Back to the Starting Line (December 19, 2016)
---
It's summer, but the SNS Club is hard at work on their new game. At last, it's the day of the Summer Comiket, and the girls head for the hall to sell their new work, "Stardust Intenzione"!
---
1x11 Having a Problem, Young Lady? (December 12, 2016)
---
Tamaki, Shiina, Ayame and Minaha stay over at Shiina's house to work on their new entry for the Summer Comiket, "Stardust Intenzione." In the middle of the night, the doorbell sounds. Shiina opens the door to find Tamaki's classmate, Natsu Iino. And Natsu has come to get her younger sister...?
---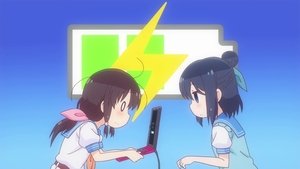 1x10 Precision Machinery (December 05, 2016)
---
It's July and the students are wearing their summer uniforms. As she happily heads toward school, Tamaki encounters Teru, and learns that she is the one and only "Teru Senpai" who founded the SNS Club. Declaring that she is going to sneak into school, Teru slips off Tamaki's hair ribbon and saunters off!
---
1x09 Skill Up (2) (November 28, 2016)
---
Shiina is going through her daily routine of buying a drink from the vending machine en route to school, and saying hello to the stray cat, when suddenly, Tamaki appears and clings to her. Tearfully, Tamaki explains to Shiina that the shock of learning how talented Minaha is at drawing has caused her to have a terrible dream.
---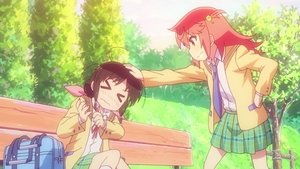 1x08 Don't Underestimate Debugging? (November 21, 2016)
---
As Tamaki walks along the riverbank at dusk, she is confronted by a young girl. The girl claims to have visited the club room during what was a most hectic time, and Tamaki barely remembers her. Saying she is a member of the Illustration Club, she challenges Tamaki to a duel between artists.
---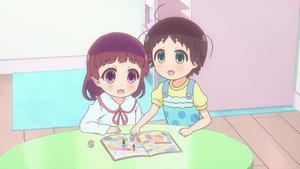 1x07 First Memory (November 14, 2016)
---
Before class one day, Kayo sees Tamaki in the hallway and asks for her help with some song lyrics. Tamaki gets the idea that Kayo is in the throes of a passionate, mushy love, and they end up alone in the DTM lab...
---
1x06 Exhibition Sale (November 07, 2016)
---
The day of the "self-published discs only" exhibition arrives, and excited event-goers are already lined up to get in! Tamaki who knows nothing about exhibition sales is nervous, but so are Shiina and Ayame.
---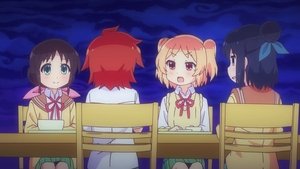 1x05 Countdown (October 31, 2016)
---
It's Sunday in early June, and Tamaki is in bed with a cold. Shiina and Ayame come to visit and agree to stay with her while Granny goes out to buy cold medicine.
---
1x04 Skill Up (October 24, 2016)
---
Ayame tells Tamaki that her characters somehow lack expression. As Tamaki mulls over how to put more life into her drawings, she is approached by her classmates, Marika and Natsu.
---
1x03 Transmitter Item (October 17, 2016)
---
It's past the deadline and Ayame still hasn't come up with a story for the game. Since it's Golden Week, Shiina plans a club outing. And it's decided that they'll be spending time at Tamaki's house!
---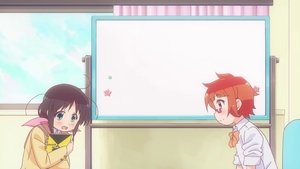 1x02 Game-Making Is Fun! (October 10, 2016)
---
Tamaki runs into Shiina, Ayame and Kayo on the way to school and is embarrassed when Kayo tells her to call her by her first name. Although nervous, Tamaki finds the start of the SNS club quite fun! But she's still too scared to show her artwork to Shiina and the others, so she turns to her childhood friend Yumine...
---
1x01 Starting Point (October 03, 2016)
---
It's the first day of high school and Tamaki, a freshman, is looking around at displays of various clubs, trying to find an after school activity she can be passionate about. Her classmate and childhood girl friend Yumine has joined the illustration club and seems to be happy, whereas Tamaki can't figure out what she wants to do...
---