Black Lake
Season 2
Black Lake
Season 2
First Air Date: October 10, 2018

| | | |
| --- | --- | --- |
| First Aired on | : | 2018 |
| Episodes | : | 8 episodes |
Episodes
2x08 Episode 8 (November 21, 2018)
---
Who has stolen all the mobiles and cut the telephone lines to the mainland? And where is Gittan's boat, the only way to get off the island? It's clear that someone in the group is a killer, and does not want the others to leave. Minnie believes that she knows what is hunting her, and that it can be found in the old lighthouse. Is Maja there? Is she dead or alive?
---
2x07 Episode 7 (November 14, 2018)
---
Oscar has vanished, but Uno does n't want to inform the police right away, as it might threaten his work on the island. Instead the group must help each other to look for him. During the search the tragic past of the island is revealed, and Minnie finds out more about Maja. It leads her back to the cholera hospital, where someone, or something, seems to be waiting for her.
---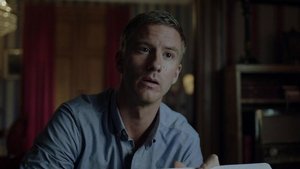 2x06 Episode 6 (November 07, 2018)
---
Minnie discovers that people have always been disappearing from the island of Kallskar. Is it possible that the current disappearances are related to what happened 70 or 160 years ago? Can it be true, as Gittan claims, that there's something about the island itself that causes people to make bad choices? At the same time, it becomes apparent that it's not only Kallskar which harbours secrets, it's also true for each person there at that moment. And one of them has murdered Amina…
---
2x05 Episode 5 (October 31, 2018)
---
Minnie is even more convinced that there is a darkness dwelling over the island Kallskar, and that something terrible has taken place there. Whatever it is, she links it with the name Maja. When Uno takes the group to visit an old, deserted cholera hospital on the other side of the island, Minnie is certain that she is getting close to the truth. She thinks that Maja is there, or rather, that it was there she was murdered. But it becomes clear that there are powers working to prevent the secrets of the island from being exposed.
---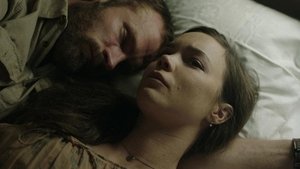 2x04 Episode 4 (October 24, 2018)
---
Minnie's increasingly intimate relationship with Uno becomes more complicated – she and Johan find evidence of Uno withholding dark secrets from the past. When the group sets out on a hiking expedition the intrigues between the participants escalate over what happened last year, with serious consequences.
---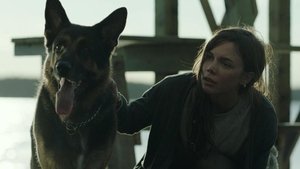 2x03 Episode 3 (October 17, 2018)
---
The circumstances around the woman who vanished from the island appear all the more mysterious. Minnie is determined to gain access to room 5 to seek answers for what happened last year, and she is not the only one who is interested. Uno puts more pressure on Johan which frustrates Johan's desire to leave the island and complete the business deal his father wants him to sign.
---
2x02 Episode 2 (October 10, 2018)
---
No evidence is found, but Minnie's sense of a supernatural presence in room 5 grows, and she is warned by the housekeeper, Gittan, not to delve too deeply into the island's past. Johan frantically tries to recover his phone and computer, which have been confiscated by Uno, leading Uno and his assistant Agnes to keep a watchful eye on him.
---
2x01 Episode 1 (October 10, 2018)
---
A group of people arrive on an isolated island, unaware of its dark history. Could a murder be the most recent of a sinister chain of events stretching back to the 19th century?
---