Tokyo Ravens
Season 1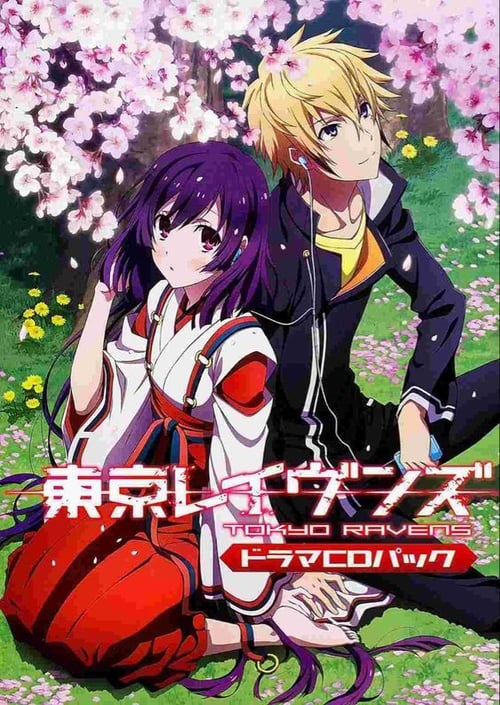 Tokyo Ravens
Season 1
First Air Date: October 09, 2013

| | | |
| --- | --- | --- |
| First Aired on | : | 2013 |
| Episodes | : | 24 episodes |
Episodes
1x24 To the Dark Sky: Calling the Dead (March 26, 2014)
---
Memories from the past mix with the present as Harutora tries to bring a beloved friend back from the dead.
---
1x23 To the Dark Sky: Onmyou (March 19, 2014)
---
Things come to a head at the Onmyo Agency as Tenma finds his way into the building and joins the others.
---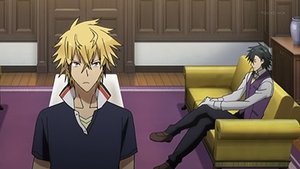 1x22 To the Dark Sky: Protector (March 12, 2014)
---
Harutora is brought to Chief Kurahashi's office while Touji and Mr. Ohtomo lead separate attacks on the Onmyo Agency.
---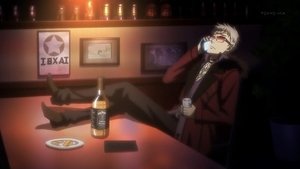 1x21 To the Dark Sky: Dark Night (March 05, 2014)
---
As Harutora tries to come to terms with what happened, Yashamaru approaches him with a proposition.
---
1x20 Over-cry: Fireworks (February 26, 2014)
---
Natsume reflects on her relationship with Harutora as they go with the others to the fireworks festival.
---
1x19 Over-cry: Princess (February 19, 2014)
---
Takiko visits Harutora and Natsume at Onmyo Prep while they are still in the middle of their fight with Kyoko.
---
1x18 Over-cry: Assault (February 12, 2014)
---
Harutora and the others return to school for the first time after the incident that revealed Natsume's true gender.
---
1x17 Darkness Emerge: Razor (February 05, 2014)
---
Shaver suddenly attacks when Etou approaches Harutora and the others, and Harutora must find a way to stop him from causing any more damage.
---
1x16 Darkness Emerge: Divine Fan (January 29, 2014)
---
The members of the Twin Horn Syndicate start panicking as the plan to eradicate them from the Onmyo Agency begins.
---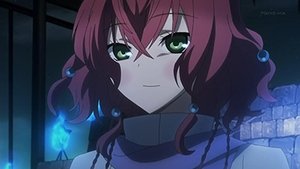 1x15 Darkness Emerge: Encounter (January 22, 2014)
---
In the aftermath of Doman's attack, Harutora and Natsume have a strange encounter and learn new information.
---
1x14 Black Shaman Assault: Face Off (January 15, 2014)
---
Harutora and the others face off against Ashiya. Doman invades Onmyo Prep with his army of Tsuchigumos as he searches for the Raven Coat.
---
1x13 Black Shaman Assault: Priest (January 08, 2014)
---
Harutora and Natsume struggle with telling each other their feelings while Doman mounts an attack.
---
1x12 Girl Return: Love (December 25, 2013)
---
Harutora's class is going to a special training camp, and Harutora and Natsume are excited to get a break from Suzuka. But when they get to the camp...
---
1x11 Girl Return: Tiger (December 18, 2013)
---
In order to keep Suzuka from telling everyone that Natsume is a girl, Harutora and Natsume are forced to do everything Suzuka wants, and Kon ends up in a predicament.
---
1x10 Girl Return: Prodigy (December 11, 2013)
---
When the new school year starts, Suzuka also enrolls at Onmyo Prep, and Harutora and Natsume must keep her from finding out that Natsume Tsuchimikado is really a girl.
---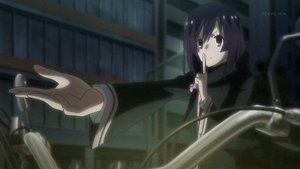 1x09 Chimaira Dance: Purification (December 04, 2013)
---
Harutora runs to join Natsume and Kogure in their fight against the nue as the other exorcists fight the other spirit disaster.
---
1x08 Chimaira Dance: Half-Ogre (November 27, 2013)
---
Touji's past is revealed as he struggles with turning into a half-ogre, and Harutora has to choose between helping his friend or protecting Natsume.
---
1x07 Chimaira Dance: Ogre Eater (November 20, 2013)
---
Six months have passed since Harutora and Touji transferred to Onmyo Prep, and it's time for their end-of-year exams.
---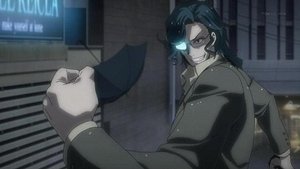 1x06 Days in Nest: Holiday (November 13, 2013)
---
Weird rumors are going around about Harutora and Natsume, and they are made worse when Harutora and Natsume go shopping together on their day off.
---
1x05 RAVEN'S NEST Bonds (November 06, 2013)
---
Harutora makes friends with his classmates after the battle of the familiars, which upsets Natsume. However, when Natsume is in danger, Harutora and his new friends fight to save her.
---
1x04 RAVEN'S NEST School (October 30, 2013)
---
Harutora and Touji arrive at the elite Onmyo Prep School, which Natsume also attends, but their presence causes conflict with some of their new classmates.
---
1x03 SHAMAN*CLAN Calling the Dead (October 23, 2013)
---
Harutora and Natsume interrupt Suzuka as she tries to bring her older brother back from the dead.
---
1x02 SHAMAN*CLAN Confession (October 16, 2013)
---
After the festival, Hokuto is mad at Harutora, and Harutora and Natsume meet to sort out family issues. An interruption leads to a confrontation with Suzuka near the Tsuchimikado main house.
---
1x01 SHAMAN*CLAN Promise (October 09, 2013)
---
All Harutora Tsuchimikado wants is to spend his days idly with his friends, but as a descendant of the famous onmyo mage, Abe no Seimei, he has no choice but to follow his family's traditions.
---