EastSiders
Season 2
EastSiders
Season 2
First Air Date: September 15, 2015

| | | |
| --- | --- | --- |
| First Aired on | : | 2015 |
| Episodes | : | 6 episodes |
Is being in love enough of a reason to stay together? Cal has moved out of the apartment he and Thom shared in Silver Lake, but they have started to see each other again. They no longer trust each other (or themselves) to remain completely exclusive, and experiment with opening up their relationship in an effort to determine exactly what kind of couple they want to be. The ensemble expands to include Cal's eccentric sister Hillary who falls into an emotionally codependent relationship with Ian, on the rebound after finally breaking up with Kathy, and Quincy, a dramatic party promoter who can't stop performing long enough to connect with Douglas, an aspiring drag queen and door girl that might just be his match.
Want to see ?
Clip: EASTSIDERS: SEASON 3 // Official Clip - Young, Broke and Fabulous
Trailer: Eastsiders Season 2 trailer
Episodes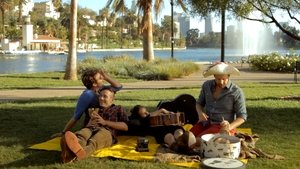 2x06 Evolving (October 01, 2015)
---
Season Two Finale. Bri and Jeremy stalk Vera. After spending the day with Quincy and Hillary, Thom and Cal run into Jeremy. Cal considers a move to New York.
---
2x05 Open Bar (October 01, 2015)
---
Val comes to town for Cal's gallery show. Paul's wife Carmella holds his career in her hand. Douglas confronts Quincy about downplaying their relationship to their coworkers.
---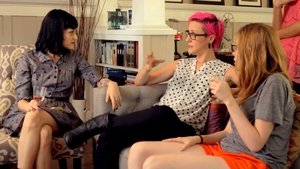 2x04 Thick Like a Lotion (October 01, 2015)
---
Tom and Cal make an emergency trip to the free clinic. Hillary takes Ian to look at apartments, driving him into Vera's arms. Jeremy and Derik babysit the kids during Bri and V's lesbian bridal shower, and Bri becomes suspicious that Vera is seeing someone else.
---
2x03 Sex Therapy (September 15, 2015)
---
After Cal's handsome boss Paul makes a pass at him, Quincy and Douglas grill Cal and Thom about the terms of their relationship. Bri and V make plans for their wedding, while Vera begins seeing Ian. Hillary goes looking for a job and begins seeing Ian too. Cal and Thom proceed to sleep their way through all of Silver Lake.
---
2x02 Sodom (And Gommorah) (September 15, 2015)
---
The night before. Cal and Thom take Trevor to Douglas and Quincy's Bastille Day party. It's Kathy's last night in town, and she and Ian go to meet the guys there to say goodbye before everything implodes.
---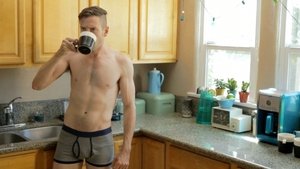 2x01 Weirder Than Normal (September 15, 2015)
---
The morning after. Thom and Cal wake up at Thom's place with Trevor in their bed. Cal heads home to find his estranged sister Hillary sleeping on the front steps, and Thom heads to work to find Ian still drunk from the night before. Jeremy kicks nice guy Derrick out of his bed before his sister Bri comes home to find him ditching his babysitting duties. Cal and Thom try to figure out what they want from each other, while Thom's handsome coworker Jarred makes it clear that he wants Thom.
---