This Is Us
Season 2
This Is Us
Season 2
First Air Date: September 26, 2017

| | | |
| --- | --- | --- |
| First Aired on | : | 2017 |
| Episodes | : | 18 episodes |
After a devastating loss of a member of his family and a nervous breakdown, Randall decides to change all their lives by making some bold decisions in order to honour the legacies of his father(s). Kate finally decides to pursue a career in singing, supported by her fiancé Toby, which will put their relationship to the test. Meanwhile, Kevin is reunited with his first love Sophie and about to become a huge movie star, until the ghosts of his past catch up with him. Turns out that "The Big Three" depend on Jack and Rebecca - in more ways than they allow themselves to admit it.
Want to see ?
Featurette: This Is Us - Season 2: First Look (Sneak Peek)
Trailer: This Is Us - This Is Season 2 (Promo)
Episodes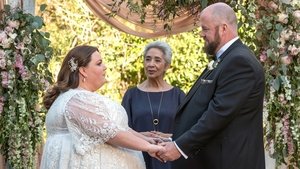 2x18 The Wedding (March 13, 2018)
---
The Pearsons come together to celebrate Kate and Toby's wedding. Wedding planners Kevin and Randall struggle to pull off the big day. Kate is flooded with memories of Jack. Deja struggles to adjust to her new living situation.
---
2x17 This Big, Amazing, Beautiful Life (March 06, 2018)
---
Deja's life with her mom, Shauna, and great grandmother Joyce unfolds from the very beginning. Randall and Beth welcome visitors to their home.
---
2x16 Vegas, Baby (February 27, 2018)
---
Kate and Toby go to Las Vegas for their bachelor/bachelorette parties. Meanwhile, Jack and Rebecca celebrate their wedding anniversary.
---
2x15 The Car (February 06, 2018)
---
Rebecca finds solace with an old friend as the Pearsons struggle to cope with tragedy. Jack teaches Kevin and Randall to drive.
---
2x14 Super Bowl Sunday (February 04, 2018)
---
Randall hosts a Super Bowl party while Kevin and Kate reconnect with the past.
---
2x13 That'll Be the Day (January 23, 2018)
---
Kevin helps Randall and Beth with a project. Kate contemplates a big gift for Toby. Jack and Rebecca talk about their future.
---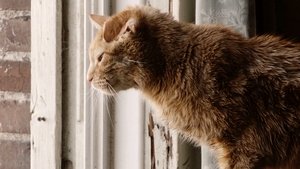 2x12 Clooney (January 16, 2018)
---
Kate goes wedding dress shopping. Kevin embraces a new lifestyle while Randall explores William's past. Jack and Rebecca take the kids to the mall.
---
2x11 The Fifth Wheel (January 09, 2018)
---
The Pearsons come together under unexpected circumstances. Meanwhile, Jack surprises the family with a summer vacation.
---
2x10 Number Three (November 28, 2017)
---
Randall and Beth are faced with a hard choice. Jack takes Randall on a college tour.
---
2x09 Number Two (November 21, 2017)
---
Kate and Toby's lives take an unexpected turn. Meanwhile, Rebecca encourages Kate's singing aspirations.
---
2x08 Number One (November 14, 2017)
---
Kevin goes back to his high school to accept an award. Jack and Rebecca get excited about their kids' futures.
---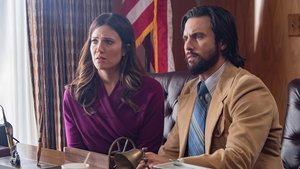 2x07 The Most Disappointed Man (November 07, 2017)
---
Randall adjusts to the foster system. Kate and Toby take the next step in their relationship. Kevin visits Sophie in New York. Jack and Rebecca finalize Randall's adoption.
---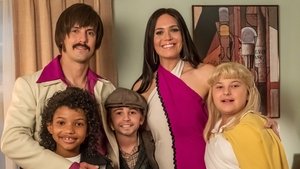 2x06 The 20's (October 31, 2017)
---
Trick-or-treating with the 10-year-olds goes awry for Jack and Rebecca. Randall, Kevin and Kate have life-changing Halloweens.
---
2x05 Brothers (October 24, 2017)
---
Kate surprises Toby at work. Kevin and Randall attend a charity fundraiser for Sophie's hospital. Jack takes the boys on a camping trip, leaving Rebecca to deal with some unexpected news.
---
2x04 Still There (October 17, 2017)
---
Randall and Beth adjust to a new family dynamic. Kate books her first big gig. Kevin suffers a setback on his movie. Jack and Rebecca are visited by an unwelcome guest.
---
2x03 Déjà Vu (October 10, 2017)
---
Kate visits Kevin on the set of his movie. Randall and Beth get exciting news. Rebecca tries to reconnect with Jack.
---
2x02 A Manny-Splendored Thing (October 03, 2017)
---
The entire Pearson family visits Kevin on set in Los Angeles for a "Manny" taping. Jack confronts his demons in the wake of his fight with Rebecca.
---
2x01 A Father's Advice (September 26, 2017)
---
It's the Big Three's 37th birthdays. Randall and Beth debate a big life change, Kate takes the first step in pursuing a new passion, and Kevin balances the demands of his career and relationship. Meanwhile, Jack and Rebecca deal with the fallout of their big fight.
---