Himouto! Umaru-chan
Season 1
Himouto! Umaru-chan
Season 1
First Air Date: July 09, 2015

| | | |
| --- | --- | --- |
| First Aired on | : | 2015 |
| Episodes | : | 12 episodes |
Umaru is a renowned beautiful 16-year-old girl in town, living with her elder brother Taihei. She acts a perfect sister with a kind heart, intelligence and popularity, who everybody admires. So who would believe how true Umaru is at home? Sleeping, gaming, watching TV, eating junk food, drinking cola… that's almost all she does at home, leaving all the housework to her brother.
Want to see ?
Trailer: 『干物妹!うまるちゃん』PV第2弾
Episodes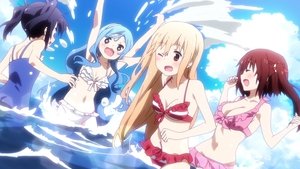 1x12 Umaru and Everyone (September 24, 2015)
---
In this last episode of the season, Umaru might have to reveal her secret when her separate circles of friends come together during a much anticipated trip to the beach!
---
1x11 Umaru's Everyday Life (September 17, 2015)
---
Umaru and Ebina discover that their appetites match, the council in Umaru's head furiously debates about the perfect snack, and Taihei tries to get Kirie excited for summer.
---
1x10 Umaru and Now and Once Upon a Time (September 10, 2015)
---
Umaru gets sick, but it's a good thing her germs are as lazy as she is! Sadly, her germs show her brother no mercy. Later, Taihei remembers a day at the arcade, 10 years ago.
---
1x09 Umaru and Valentine's (September 03, 2015)
---
It's Valentine's Day! Kirie burns cookies, Ebina attempts to make chocolate, and Umaru continues to offload food prep to Taihei.
---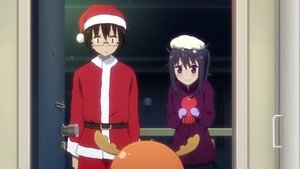 1x08 Umaru and Christmas and New Year's (August 27, 2015)
---
In the Doma household, winter means lazy days beneath the kotatsu! Umaru reflects on her interesting year while Taihei tries to collect on a promise she made to him.
---
1x07 Umaru's Big Brother (August 20, 2015)
---
People in his office have seen Taihei walking home and going shopping with a hot girl! His coworker comes over for a visit to see this so-called "sister" for himself.
---
1x06 Umaru's Birthday (August 13, 2015)
---
Taihei and Umaru experiment with free time and personal space in their little apartment, and playing "The Game of Life" hits too close to home for them all.
---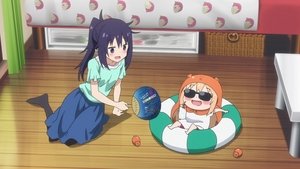 1x05 Umaru and Summer Vacation (August 06, 2015)
---
Summer vacation means hours at the arcade! Umaru instructs in the fine art of enjoying summer like a (lazy) pro. Later, Taihei endures another typical day at work.
---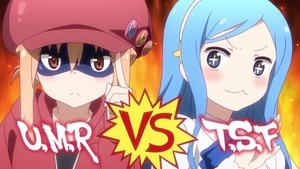 1x04 Umaru and Her Rival (July 30, 2015)
---
Umaru, aka UMR, is a force to be reckoned with in the arcade. She's invited to participate in a fighting game championship only to bump into her school rival, Tachibana.
---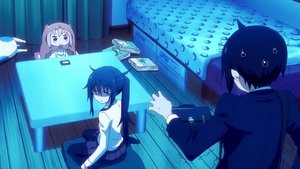 1x03 Umaru and Her Disciple (July 23, 2015)
---
Umaru's sulky, glaring classmate, Motoba, has unexpectedly shown up at her door… while she's wearing her hood! Is her secret out?
---
1x02 Umaru and Ebina (July 16, 2015)
---
Taihei comes home to a complete stranger: Umaru's public face. She's cleaned the apartment and hidden her games to be able to invite her classmate and neighbor, Ebina, over.
---
1x01 Umaru and Her Brother (July 09, 2015)
---
Responsible Taihei has to deal with his lazy little sister, Umaru, who trashes his apartment and throws tantrums to get manga and junk food.
---