Camp Camp
Season 2
Camp Camp
Season 2
First Air Date: June 09, 2017

| | | |
| --- | --- | --- |
| First Aired on | : | 2017 |
| Episodes | : | 12 episodes |
Episodes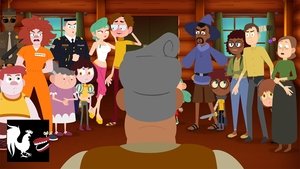 2x12 Parents' Day (August 25, 2017)
---
In the season 2 finale, David invites the parents of the campers to come visit. To Campbell's dismay, the future of the camp now hinges on everything going smoothly.
---
2x11 Cookin' Cookies (August 18, 2017)
---
The Flower Scouts' cookie sale is not going well, and if the girls are gonna win an all-expense paid trip to Cabo, they're gonna have to do some actual work. Ugh, the worst. So they try spicing up their cookies with a secret ingredient!
---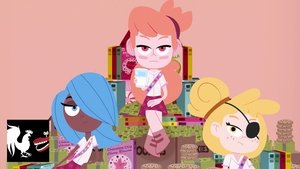 2x10 Space Camp Was a Hoax (August 11, 2017)
---
Space Kid is being more spacey than usual, and it's really annoying Max, Neil, and Nikki. Meanwhile, due to a legal loophole, David and Gwen are tasked with faking a moon landing for the would-be astronaut.
---
2x09 Eggs Benefits (August 04, 2017)
---
The campers are tasked with taking care of some valuable platypus eggs but get so caught up in being parental figures that things start to go awry.
---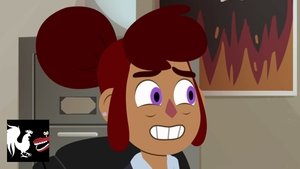 2x08 Gwen Gets a Job (July 29, 2017)
---
After Max discovers Gwen has been looking for a new job, he blackmails her into finding an elusive treasure. Gwen, desperate to not have David find out, is forced to play along.
---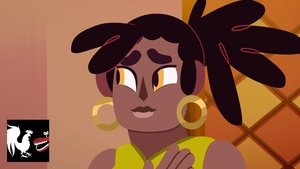 2x07 Bonjour Bonquisha (July 21, 2017)
---
The campers try to help David with his relationship problems. Then the Flower Scouts try to help the campers help David with his relationship problems.
---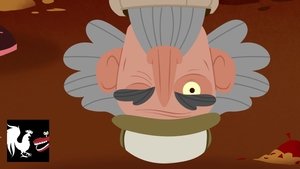 2x06 Quartermaster Appreciation Day (July 14, 2017)
---
After deciding Quartermaster deserves a day of appreciation, David reunites him with his quarter-sister, a distant relative who is not happy to see him.
---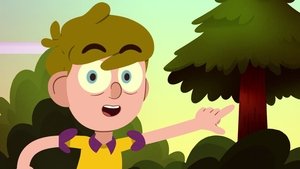 2x05 Jasper Dies at the End (July 06, 2017)
---
David reminisces a tale from his younger days back when he was a Campbell camper. When his fellow camper Jasper gets lost on a trek, it's up to young Davey to rescue him. Can he get to him before he's lost forever?
---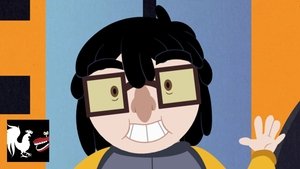 2x04 Jermy Fartz (June 30, 2017)
---
After making a misguided bet with the Wood Scouts, everyone at Camp Campbell is forced to be nice for a whole day. If that wasn't difficult enough, a new camper has just shown up and he's... a mess.
---
2x03 Quest to Sleepy Peak Pea (June 22, 2017)
---
Nerris and Harrison pursue a date with destiny atop an active volcano. Which magic kid will save the day and vanquish the dark forces?
---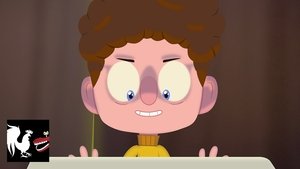 2x02 Anti-Social Network (June 16, 2017)
---
Desperate to get some alone time with his computer, Neil makes a chatbot to distract the other campers. Things seems to be going smoothly until Nikki gets a little too attached...
---
2x01 Cult Camp (June 09, 2017)
---
Gwen puts out an ad looking for a new camp counselor, but is not happy with the results. Max suspects there is something off about the new hire.
---