Showa Genroku Rakugo Shinju
Descending Stories: Showa Genroku Rakugo Shinju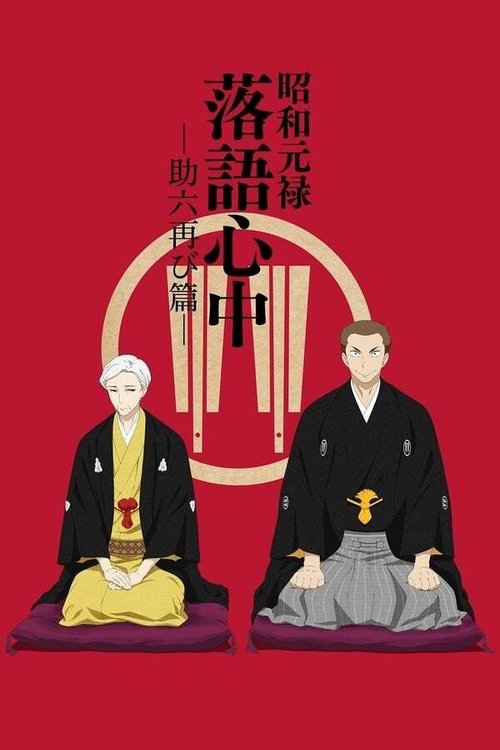 Showa Genroku Rakugo Shinju
Descending Stories: Showa Genroku Rakugo Shinju
First Air Date: January 07, 2017

| | | |
| --- | --- | --- |
| First Aired on | : | 2017 |
| Episodes | : | 12 episodes |
Episodes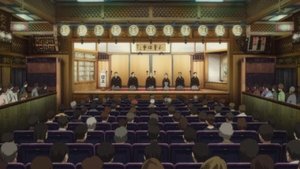 2x12 Episode 12 (March 25, 2017)
---
Fifteen years have passed since that fateful day. Yotaro and Konatsu's children are growing up: Shinnosuke is a futatsume, and Koyuki has entered high school. Those who made their lives from rakugo, those who gave their lives to rakugo… aspects of their checkered pasts carry on to the next generation. What feelings lie in the hearts of those who inherit the names Kikuhiko, Sukeroku, and Yakumo, as they face their rakugo? The curtain is finally about to come down on Showa Genroku Rakugo Shinju.
---
2x11 Episode 11 (March 18, 2017)
---
Yakumo was listening to Yotaro's rakugo on the porch with Konatsu when he suddenly found himself lost on a scaffolding of candles. There, he met the Second Generation Sukeroku once more, who told him that he had arrived at the Sanzu River. Sukeroku then guides him on a journey through the land of the dead. On the way, return to their childhoods and young adulthoods, talk to each other about Miyokichi and Konatsu, and look back on their lives as they were. And then Miyokichi appears…
---
2x10 Episode 10 (March 11, 2017)
---
The Uchikutei caught fire after the performance, and Yakumo, who was alone there, was badly burned. Though he has managed to survive, his comeback will be more difficult now. And that isn't the only disaster: Tokyo's last remaining rakugo theater has burned down. A dark cloud hangs over rakugo's future, but rakugo can continue as long as the people still exist. Yotaro believes this, and begins to work on behalf of the future of rakugo. And a big change comes over Konatsu, as well…
---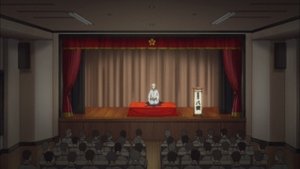 2x09 Episode 9 (March 04, 2017)
---
As eras change, one thing remains rock solid. To Yotaro, that's Yakumo. After being inspired by the "Shinigami" he heard from him in prison, he decided he'd follow him anywhere. Those straightforward words lead Yakumo to talk about rakugo and his own death. Yotaro insists that if he wants to die in the theater, he needs to do rakugo again, and invites him to perform at the prison with him. Though Yakumo hesitates at first, he eventually decides to try doing rakugo for the sake of others. less
---
2x08 Episode 8 (February 25, 2017)
---
Mangetsu has returned to Kyoto-style rakugo, and Yotarou is taking on apprentices. Triggered by Yakumo's desire to quit, everyone is trying to find ways to preserve rakugo and Yakumo's own style of it. Higuchi has also been collecting documents about Yakumo to preserve his journey, but Yakumo himself is sour about the idea. Faced with the limits of his physical body, Yakumo is trying to turn his back on the rakugo that once enchanted people.
---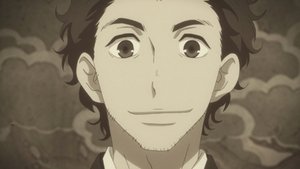 2x07 Episode 7 (February 18, 2017)
---
A week after his collapse on stage, Yakumo finally awakens. But the light inside him has faded, and when he speaks next, he declares that he won't do rakugo anymore. He also quits as president of the Rakugo Association, and gives Matsuda more free time. Why would Yakumo, whose life is bound to rakugo, want to stop doing it? Meanwhile, in search of a film taken of the previous Sukeroku, Higuchi takes Yotarou and Matsuda to Shikoku. There, they learn a truth about the two old storytellers...
---
2x06 Episode 6 (February 11, 2017)
---
While performing "Hangon-ko," Yakumo passed out and dreamed of being in a hall of candles, being strangled by the Second Generation Sukeroku. Yotarou's voice brings him back to consciousness, but he won't be getting back on stage. Yotarou was about to get on the ambulance taking Yakumo away, when he heard the voices of the people looking forward to his performance. "I gotta do rakugo." Left behind in the theater, Yotarou steels himself to get up on the stage. His performance? Inokori.
---
2x05 Episode 5 (February 04, 2017)
---
Hearing Yakumo's "Inokori" blasts the doubt from Yotarou's mind, and spurs his sudden rise to fame. Now, he himself is to perform that story in two months' time at a family show with Yakumo. Yakumo claims that he sees none of Yotarou himself in his rakugo, and that the character of Saheiji will be the key to unlocking his own "ego." Will Saheiji finally allow Yotarou to find his own rakugo?
---
2x04 Episode 4 (January 28, 2017)
---
As far as Shinnosuke is concerned, Yotarou is his beloved father, and now that he's become a popular storyteller, Yotarou is even appearing on TV shows. After he performs "Jugemu" on a children's program, all the kids begin reciting it. Meanwhile, he's also getting steady work at the theater, while Konatsu plays shamisen in the wings. Higuchi is overjoyed to see it to see Yotarou satisfy so many people, but his desire to create new rakugo works hasn't changed. That's when he decides to entreat Yakumo for aid.
---
2x03 Episode 3 (January 21, 2017)
---
Consumed by concerns over not finding his own rakugo, as well as harboring doubts about the relationship between Konatsu and a local gang boss, Yotarou lets off steam by performing the rant from "Daiku Shirabe." Higuchi joins him, idly wondering why the carpenter goes off on the rant. Yotarou confesses he never thought about it before. Soon after, Yotarou hears that the gang boss is visiting the restaurant where Konatsu works, and decides to come along...
---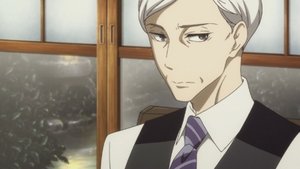 2x02 Episode 2 (January 14, 2017)
---
A magazine has exposed Yotarou's past as a former convict and member of the yakuza, plunging the rakugo world into scandal and sullying Yotarou's name. Although he continues performing as if nothing has happened, his growing desperation is coming out in his performance. He loses TV appearances, and the customers in the theaters have begun to turn on him, as well. But Yotarou's insecurities seem to come from more than just the scandal...
---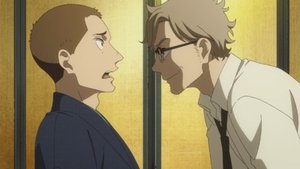 2x01 Episode 1 (January 07, 2017)
---
After ten years' apprenticeship to the eight generation Yakumo, Yotarou has finally achieved the rank of shin'uchi and taken on the name "Sukeroku," after his master's fellow student and Konatsu's father. Things appear to be smooth sailing at first, but complications soon arise. Between rakugo's fading legacy and Yotarou's concerns about single mother Konatsu, can the third generation Sukeroku bear up under the burden he has taken on?
---