Coe's Quest
Season 6
Coe's Quest
Season 6
First Air Date: January 13, 2011

| | | |
| --- | --- | --- |
| First Aired on | : | 2011 |
| Episodes | : | 37 episodes |
Episodes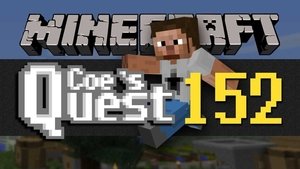 6x37 Exploratory (May 26, 2011)
---
Woo, 1.6! Maps are a little weird, and hatches too.
---
6x36 Boathouse and Dock (May 13, 2011)
---
It seems all my means of getting around are slowly falling apart (except portals). :(
---
6x35 Courtyard of Charity (May 09, 2011)
---
This is the Charity Courtyard!
---
6x34 Preparing for Guests (May 04, 2011)
---
Getting ready for our honored guests!
---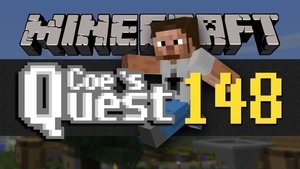 6x33 Heavy Balcony (May 03, 2011)
---
Gotta say, this is turning out better than I thought it would. I really like molding these larger structures into shape, it's a lot of fun.
---
6x32 Hollowed Out (May 02, 2011)
---
Clearing out and cleaning up the tower, liking it a lot better now than I did before. :)
---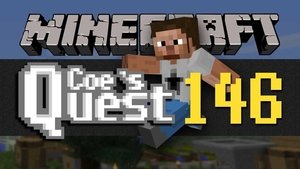 6x31 Tower Tweaking (April 28, 2011)
---
Acting on some good suggestions, turning that outpost into a tower. Also, news type stuff coming soonish about our next big celebration of the number 50.
---
6x30 Mountain Outpost (April 27, 2011)
---
Sorry for the delay, had a pretty terrible work week. Gonna try to make it up if I can. :)
---
6x29 Rain on the Bridge (April 22, 2011)
---
As promised, new world download, go bananas!
---
6x28 X-Ray Vision (April 19, 2011)
---
Wow, thanks for all the feedback! Let me know what you think after you see this update. :) FYI, I will be putting together a world download soon.
---
6x27 The Bay of Reeds (April 19, 2011)
---
Just about done. Doing a bit of landscaping as I go, and now all I can think about are towers and spires and turrets. Let me know your ideas!
---
6x26 DogFort (April 15, 2011)
---
I think the wall really ties the plateau together, even though I've had to murder a lot of trees to build it. Anyway... DogFort to Red Lobster, over...
---
6x25 Fort Walls (April 12, 2011)
---
And so the fort building really begins. Also, the 1.5 update sounds like it is going to be the biggest update we've had since Halloween, and probably way better! :)
---
6x24 Wolf Pack (April 08, 2011)
---
Many distractions in this episode... a bit of this, a bit of that, and everything else. :)
---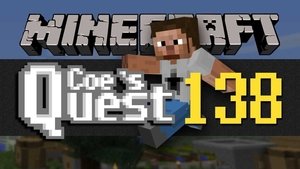 6x23 Testing Pistons (April 04, 2011)
---
Get the piston mod here!
---
6x22 Dog Dangerous (April 02, 2011)
---
Oh boy, 1.4 is here! BARK BARK
---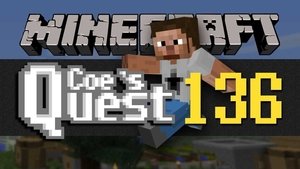 6x21 For The Cavers (March 31, 2011)
---
I never find baby-caverns, only these gigantic unending labyrinths. :P This is the last of my 1.3 footage!
---
6x20 Cavern Run (March 29, 2011)
---
Finishing up my new storage area as designed by Necomi, and then it's time for a little spelunking. ;)
---
6x19 The Lava Blade (March 25, 2011)
---
Finally got the last bit from kiershar's design in there. Also, please consider donating to help Japan!
---
6x18 Some TNT Quests (March 23, 2011)
---
Now that I have some TNT to play with, it's time to take care of a few requests! :)
---
6x17 TNT Testing (March 21, 2011)
---
Now that I have access to unlimited TNT, I need to figure out what to do with it!
---
6x16 Dark and Dangerous (March 18, 2011)
---
Work, work, work! This is probably one of my most satisfying projects so far. :)
---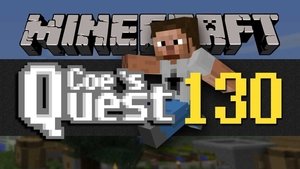 6x15 Very Close Call (March 16, 2011)
---
Lots of variety and some travelling in this episode. Also, I can't believe it's been six months already! :D
---
6x14 The Coe-llector (March 12, 2011)
---
Still trying to avoid using tutorials and coming up with my own (or viewer suggested) ideas. So far so good! :D
---
6x13 The Death Bed (March 05, 2011)
---
Who knew beds could be so dangerous? Anyway, I think I'm starting to get this grinder grinding. :)
---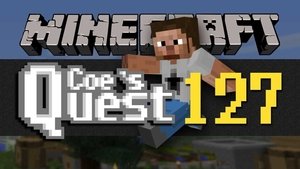 6x12 Observation Deck (February 27, 2011)
---
Finally got around to starting that observation deck I was talking about.
---
6x11 A Happy Reunion (February 23, 2011)
---
It's always nice to see a familiar face, isn't it? :)
---
6x10 The Chickening (February 23, 2011)
---
A chance encounter with a family of chickens. Other stuff happens, too.
---
6x09 Dead For Sure (February 21, 2011)
---
Trench time! I'm sure this is probably going to be another big Coe-failure. I don't care, it's what I feel like doin'. It's not official until it murders me, though.
---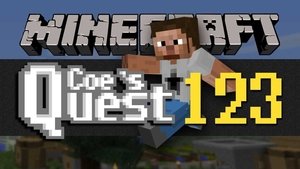 6x08 The Flattening (February 19, 2011)
---
WARP SPEED. A bit of terraforming here, and a lot of work it was. The end result is looking nice, though.
---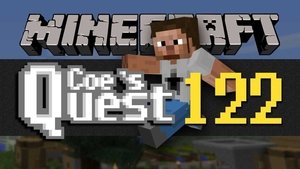 6x07 The Drop Pit (February 14, 2011)
---
Just wanted to say: I love you all! Starting a big drop trap project, I'm hoping it works the way I think it will.
---
6x06 Finished Storage (February 14, 2011)
---
Finishing up my storage room addition to the cabin, then onto some new stuff. :)
---
6x05 An Extra Room (February 13, 2011)
---
Back from my little hiatus. Been really busy with work and side projects, but I've got some footage lined up. :)
---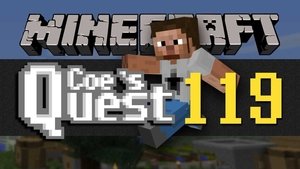 6x04 Coe's Cabin (January 27, 2011)
---
The world map has been updated!
---
6x03 A Great Distance (January 23, 2011)
---
I traveled a heckuva lot farther than I thought!
---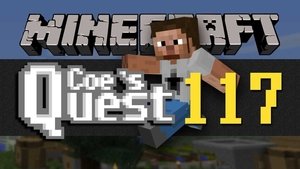 6x02 Settling Down (January 20, 2011)
---
Found a great little spot to setup a new home and start trying out those new features. :)
---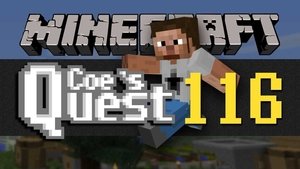 6x01 To Adventure! (January 13, 2011)
---
Here's the latest news if you haven't seen it already!
---