Coe's Quest
Season 2
Coe's Quest
Season 2
First Air Date: October 03, 2010

| | | |
| --- | --- | --- |
| First Aired on | : | 2010 |
| Episodes | : | 28 episodes |
Episodes
2x28 Squishy (October 30, 2010)
---
EPISODE 50! Hooray!! Anywho, the mobs are truly strange in this game. I mean, I love 'em, but honestly... wtf Notch? :P
---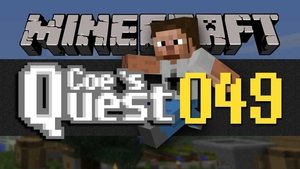 2x27 Preparing For Hell (October 29, 2010)
---
It's time to start prepare for our upcoming trip to hell. Luckily, now that the Pilif INTER-Base Railway is complete, we can throw a portal up at both ends and see if making a pitstop in hell is worth it...
---
2x26 They See Me Rollin' (October 28, 2010)
---
Now to finish building those stations and actually RIDE THIS TRACK!
---
2x25 Double Boosters (October 28, 2010)
---
The track is finally complete - now to make it actually usable!
---
2x24 Branch Mining Maniac (October 27, 2010)
---
Branch mining is so awesome. It's a good thing I like it, 'cause that's all I've been doing for the past few nights. Still, I've found a lot of diamonds and iron, so I can't complain anyway. :)
---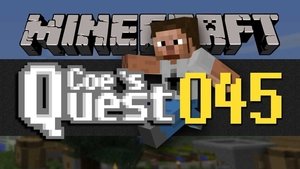 2x23 Iron Quest Continues (October 26, 2010)
---
Wow, I vastly underestimated the amount of iron I was gonna need! We're getting there, though. Sorry for the late episode... gonna try to make it up to you somehow later this week. :D
---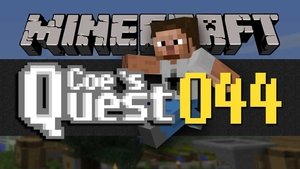 2x22 Not Enough Iron (October 24, 2010)
---
Working on connecting the two bases now, but it looks like I'm gonna have to dig up some more iron to finish it.
---
2x21 Loads of Iron (October 23, 2010)
---
I think we've hit our iron goal, and I think my tree farm is actually starting to work!
---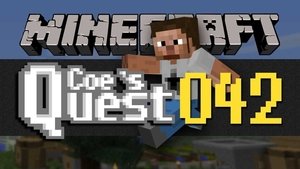 2x20 Finally, a Cavern! (October 22, 2010)
---
After all this time, we're finally exploring a cave! Pretty decent one, too. :)
---
2x19 A Rewarding Tree Farm (October 21, 2010)
---
Who would've thought that a tree farm could be so rewarding, eh?
---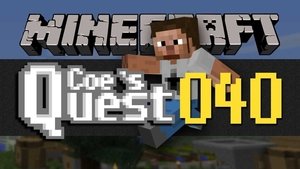 2x18 The Infestation (October 20, 2010)
---
I guess it could be worse. XD
---
2x17 The Magma Source (October 19, 2010)
---
Ooo, bonus episode! It seems I've discovered the source of the magma and those creepy sounds...
---
2x16 Growing Branches (October 19, 2010)
---
Doing quite well so far, found a lot of coal and redstone, and a decent amount of iron. Thinking I'm just about through with floor 1 now. :)
---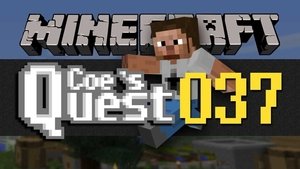 2x15 So Much Redstone (October 18, 2010)
---
I have so much redstone now. I could make a redstone computer, or redstone minecart track switchers, or redstone pancakes, or redstone underwear...
---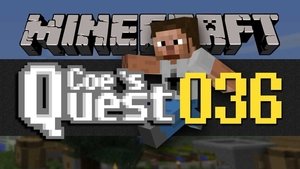 2x14 Starting a Branch Mine (October 17, 2010)
---
So far, this mine has been super effective at uncovering redstone ore.
---
2x13 Downward Expansion (October 16, 2010)
---
Putting some finish on the ceiling/floor of Castle Dogbone, followed by sudden new things.
---
2x12 A Waste of Lumber (October 15, 2010)
---
It feels like a waste, anyway, but only because I'm typically short of lumber. Feels weird to be building with it. :S
---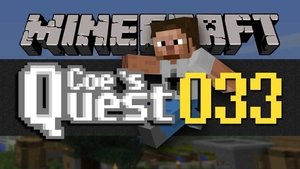 2x11 In Honor of Niko (October 14, 2010)
---
Niko will never be able to appreciate my gift to him. :P
---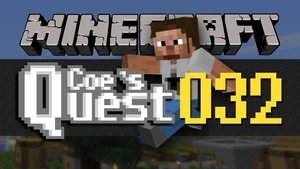 2x10 Castle, Uh, Reshaping (October 13, 2010)
---
Just a little bit more work towards erecting our castle, hardening the structure by adding a few more turret shafts. That should really help stiffen things up.
---
2x09 Water Ladder Fail & Fix (October 12, 2010)
---
There's certain important things you need to know before you even *think* about building a water ladder. Guess who didn't know those things?
---
2x08 The Water Ladder (October 11, 2010)
---
After getting tired of billy goating up and down that mountain, I've decided to build that suggested water ladder...
---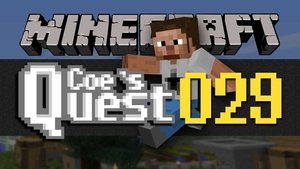 2x07 Trapping Myself (October 09, 2010)
---
I really am a bumbling fool... :|
---
2x06 Some Buildin' & Diggin' (October 08, 2010)
---
Fleshing out the castle... and digging a hole. Really, my motives were (and remain) quite benign!
---
2x05 Making Some Plans (October 08, 2010)
---
Trying to decide what I want to do with my new land...
---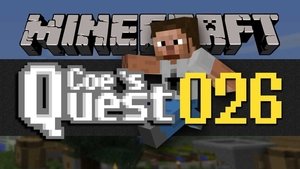 2x04 Hooray, I Didn't Die! (October 07, 2010)
---
[SPOILER] I went an entire episode without being blown up or suicidal! Amazing!
---
2x03 My Own Laputa (October 05, 2010)
---
Checking up on the aftermath, and starting my own "Laputa."
---
2x02 A New Hidey-Hole (October 04, 2010)
---
I love this new territory, so I'm establishing a new base! :D
---
2x01 Promising New Land (October 03, 2010)
---
Venturing out once again, getting things I missed.
---