X-Men: Evolution
Season 3
X-Men: Evolution
Season 3
First Air Date: September 14, 2002

| | | |
| --- | --- | --- |
| First Aired on | : | 2002 |
| Episodes | : | 13 episodes |
Episodes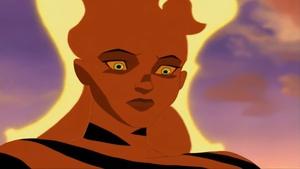 3x13 Cruise Control (August 23, 2003)
---
The X-Men go on a cruise, then travel to an island when vacationers resent their abilities. But they face danger when the island's volcano erupts.
---
3x12 Dark Horizon (2) (August 16, 2003)
---
Mesmero releases Apocalypse from his tomb and the X-Men, Brotherhood and Acolytes rush to the tomb to fight him.
---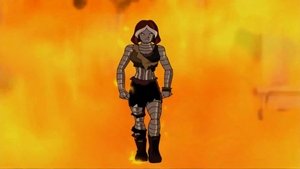 3x11 Dark Horizon (1) (August 09, 2003)
---
Mesmero tries to free Apocalypse once again and uses Rogue to help him, while the X-Men join forces with Magneto and the Acolytes to stop him.
---
3x10 X23 (August 02, 2003)
---
Wolverine learns that he's been cloned by HYDRA scientists, and the clone targets Logan.
---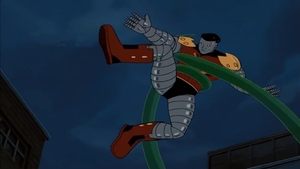 3x09 Under Lock and Key (November 30, 2002)
---
Mesmero returns and uses Gambit's powers to free Apocalypse.
---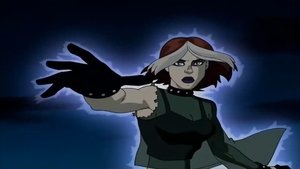 3x08 Self Possessed (November 16, 2002)
---
Rogue has no control over her powers, and the powers of others that she has absorbed surface, including those of Sabretooth, and the X-Men must find a way to help her.
---
3x07 The Toad, The Witch, and The Wardrobe (November 09, 2002)
---
Wanda searches for Magneto while Toad steals Nightcrawler's holo-image inducer, hoping that, if he changes his appearance, he'll win over the Scarlet Witch.
---
3x06 X-Treme Measures (November 02, 2002)
---
Spyke gets hold of sports drink that harms mutants. Meanwhile, Kitty learns to drive, which terrifies her friends.
---
3x05 Blind Alley (October 19, 2002)
---
The destroyed Institute is restored by the X-Men; Mystique escapes and sets a trap for Cyclops.
---
3x04 The Stuff of Villains (October 05, 2002)
---
The Brotherhood are expelled from school, and Magneto asks Gambit to bring them to him. He then sends them to rescue Wanda's brother from jail.
---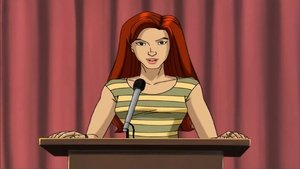 3x03 Mainstream (September 28, 2002)
---
The mutants' existence is no longer a secret, so Xavier has the X-Men and the Brotherhood return to school, but Principal Kelly has a surprise plan for the mutant students.
---
3x02 The Stuff of Heroes (September 21, 2002)
---
Cylops leads the X-Men in a search for the missing Xavier and Wolverine.
---
3x01 Day of Recovery (September 14, 2002)
---
The X-Men and the Brotherhood rally after the mansion's destruction, and they try to find Xavier and the captured X-Men.
---