X-Men: Evolution
Season 2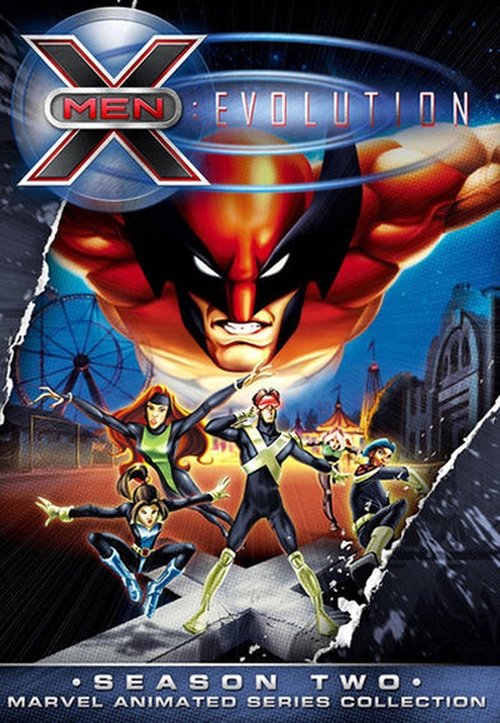 X-Men: Evolution
Season 2
First Air Date: September 29, 2001

| | | |
| --- | --- | --- |
| First Aired on | : | 2001 |
| Episodes | : | 17 episodes |
Episodes
2x17 Day of Reckoning (2) (May 11, 2002)
---
A traitor in the battle threatens the efforts of the X-Men and the Brotherhood against Magneto, who has another secret weapon--the Sentinel robot.
---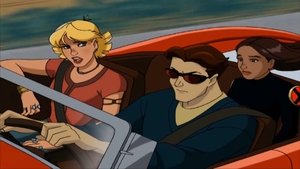 2x16 Day of Reckoning (1) (May 11, 2002)
---
At Xavier's urging, the Brotherhood and the X-Men unite to battle Magneto; and the Institute begins to self-destruct while students are trapped in the mansion.
---
2x15 The HeX Factor (April 20, 2002)
---
Mystique frees a mutant called the Scarlet Witch from an asylum, hoping she'll help the Brotherhood, but Mystique doesn't know the witch is seeking revenge on Quicksilver and Magneto.
---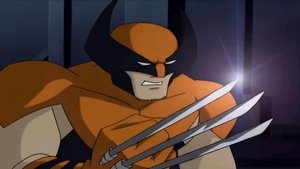 2x14 Operation: Rebirth (March 30, 2002)
---
Magneto steals plans for a top-secret project that produced super soldiers. Wolverine worked on it during World War II.
---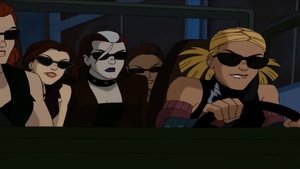 2x13 Walk on the Wild Side (March 02, 2002)
---
The women form a team of crime fighters after Jean and Amara are teased for having weaker powers, and they call themselves the Bayville Sirens.
---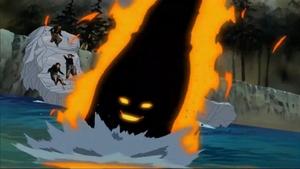 2x12 Retreat (February 16, 2002)
---
Beast is mistaken for Bigfoot by hunters while he's on a camping trip with the students.
---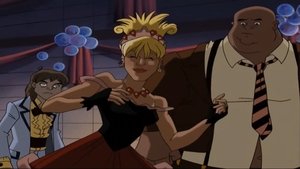 2x11 Shadow Dance (February 02, 2002)
---
Forge invents a teleporter, and Nightcrawler uses it to travel large distances, but inadvertently opens a portal that allows strange creatures to follow him back to the school.
---
2x10 Mindbender (January 26, 2002)
---
Jean is possessed by a mutant with telepathic powers, which he uses to control the students and have them help him in his plot to release the imprisoned Apocalypse, a mutant who wishes to enslave the human race.
---
2x09 On Angel's Wings (December 15, 2001)
---
Xavier suspects that a flying "angel" seen above New York is a mutant, and he sends Cyclops and Rogue to find him before Magneto does.
---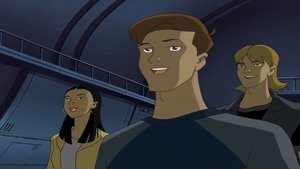 2x08 Joyride (December 01, 2001)
---
Avalanche wants to join the Institute, but has trouble being accepted by the others, especially after he's accused of taking joyrides on the X-vehicles at night.
---
2x07 African Storm (November 17, 2001)
---
The X-Men help Storm when her abilities are threatened by a visiting African witch doctor who attempts to steal her powers.
---
2x06 Adrift (November 03, 2001)
---
Havok is swept out to sea while surfing in Hawaii, and Scott saves him, but they both end up stranded and have to work together to survive.
---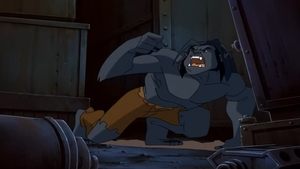 2x05 The Beast of Bayville (October 27, 2001)
---
The serum Hank McCoy uses to control his mutation no longer works, and his students are afraid of his angry outbursts.
---
2x04 Fun and Games (October 20, 2001)
---
The young X-Men are left alone in the mansion when the adults respond to a jailbreak, and they throw a party that doesn't end well.
---
2x03 Power Surge (October 13, 2001)
---
Jean's telepathy changes, arriving in surges she can't control; and Hank McCoy joins the faculty as a science-and-gym teacher.
---
2x02 Bada-Bing Bada-Boom (October 06, 2001)
---
Nightcrawler has a crush on a new student. The wild girl is grounded for breaking the rules, but things get worse when her father arrives and asks that she help him in a bank robbery.
---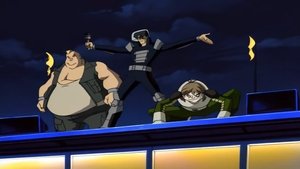 2x01 Growing Pains (September 29, 2001)
---
When Cyclops and Nightcrawler save people from a car crash they question Xavier's desire to keep their identities a secret. Meanwhile, the Brotherhood terrorize people in a crowded stadium.
---