Bible Black: New Testament
Season 1
Bible Black: New Testament
Season 1
First Air Date: April 25, 2004

| | | |
| --- | --- | --- |
| First Aired on | : | 2004 |
| Episodes | : | 6 episodes |
Episodes
1x06 Reproduction (December 25, 2007)
---
The final ritual night commences and Reika Kitami gets ready to use Aki Ichikawa to resurrect the Bible Black. But the powerful Jody Crowley interrupts the ritual, overpowering Kitami after taking control of her closest ally Kaori Saeki. Jody attempts to impregnate Aki to give birth to a powerful being, fulfilling her grandfather's prophecy. Hiroko Takashiro and Tokken chief Toru Yuge meanwhile try to stop her at all cost.
---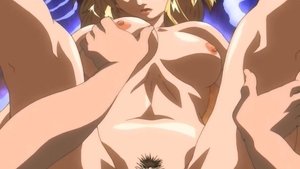 1x05 Rejection (December 25, 2006)
---
The powers of darkness are about to reach a climax as police investigator Naoto Yamanishi is drugged, enchanted and possessed by Imari/Kitami. Hiroko Takashiro meanwhile fights Jody Crowley and discusses the girl's plan with Tokken chief Toru Yuge. Imari/Kitami discovers Yuki Toudou's deceit and brutally tortures her with the previously captured teacher Rika Shiraki. Meanwhile, Tokken agent Aki Ichikawa is back on her feet, but not out of danger yet.
---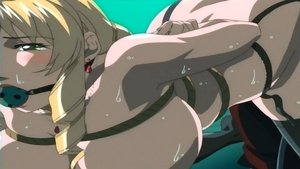 1x04 Recollection (October 25, 2005)
---
Substitute Academy teacher Rika Shiraki is brutally tortured by Kaori Saeki's and her coven followers. Police investigator Naoto Yamanishi saves Aki Ichikawa from the crazed Academy vice-principal Takeshi Oshima in the hospital before he quits his job and joins the paranormal investigation agency Tokken. Here, he is reminded of his romance with his school nurse during his youth.
---
1x03 Rule (March 25, 2005)
---
With the help of Rika Shiraki, nun Hiroko Takashiro manages to protect Aki Ichikawa after battling Jody Crowley, Academy vice-principal Takeshi Oshima's corrupted mind causes him to assault a hospital nurse, substitute teacher Shiraki is abducted by Kaori Saeki's followers, and Takashiro confronts the evil Reika Kitami, who is still in control of Kurumi Imari's body.
---
1x02 Reunion (November 25, 2004)
---
With Reika Kitami's soul awakened inside Kurumi Imari's body, the witch once again attempts to seize power by stealing the Spear of Longinus. The mysterious Jody Crowley meanwhile revives the presumed dead student Yuki Toudou to influence future events. And the Tokken agency continues its investigation into the occult incidents with the help of agents Imari and Aki Ichikawa.
---
1x01 Revival (April 25, 2004)
---
Academy teacher and occultist Kaori Saeki unsuccessfully attempts to revive the Bible Black with a new group of followers, but is interrupted by a mysterious white robed girl. Police investigator Naoto Yamanishi witnesses a vision of an old love at a crime scene. And Tokken's chief psychic investigator Kurumi Imari again loses her body to the soul of Reika Kitami.
---