Bible Black
Season 1
Bible Black
Season 1
First Air Date: July 21, 2001

| | | |
| --- | --- | --- |
| First Aired on | : | 2001 |
| Episodes | : | 6 episodes |
At a harmless looking College, the teachers and staff are practicing a dark religion. By devoting their bodies to perversity, they chant their dark spells and control the lusts of the student body. Everywhere the students turn, they are drawn to acts of perversion, even in public. Perhaps the school nurse has the answer, as she holds special counseling sessions for the female students.
Episodes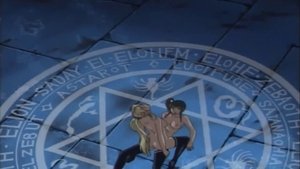 1x06 Black Descent (June 23, 2003)
---
On Walpurgis Night, the evil school nurse Reika Kitami takes the final step in her plan to exchange bodies with student Kurumi Imari. Meanwhile, Taki Minase and his art teacher Hiroko Takashiro desperately try to stop her. The fate of all their friends is at stake.
---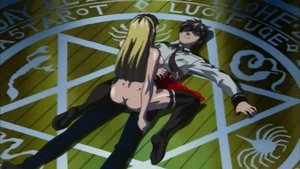 1x05 Black Dinner (December 25, 2002)
---
Rika Shiraki takes revenge on Taki Minase for neglecting her. When the night of Walpurgis begins, Minase desperately tries to save his childhood friend Kurumi Imari from the clutches of the witch Reika Kitami with the help of his teacher Hiroko Takashiro.
---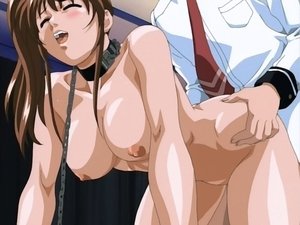 1x04 Black Caress (February 25, 2002)
---
Taki Minase breaks free of nurse Reika Kitami's influence when the evil witch kidnaps and abuses his childhood friend Kurumi Imari. Meanwhile, art professor Hiroko Takashiro finds out Kitami's ultimate purpose and teams up with Minase to stop her, but not before asking her student for a favor.
---
1x03 Black Sacrifice (November 21, 2001)
---
As Walpurgis Night approaches, the evil Academy nurse Reika Kitami reveals her history and true nature when torturing and raping art professor Hiroko Takashiro. With Taki Minase, Kaori Saeki and her witchcraft club friends Jun and Maki firmly under her control, she arranges the rape of Minase's girlfriend Rika Shiraki and kidnap of his childhood friend Kurumi Imari to use as a vessel for her soul.
---
1x02 Black Ceremony (September 21, 2001)
---
Kurumi Imari is distressed after she catches her friend and neighbor Taki Minase having sex with a bewitched Rika Shiraki. Minase is tempted by the evil school nurse Reika Kitami who reveals her true nature. Kaori Saeki meets up with her magic club friends Jun and Maki before being subjected by witch Kitami as well.
---
1x01 School of Black Magic (July 21, 2001)
---
Taki Minase tries his first hand at magic after finding the Bible Black spell book in the basement of his school. He bewitches student council president Rika Shiraki to fall in love with him after helping out a fellow student. His classmate Kaori Saeki meanwhile tries to find out his secret, and school nurse Reika Kitami looks for an unspoiled virgin student for her evil plans.
---