Wynonna Earp
Season 2
Wynonna Earp
Season 2
First Air Date: June 09, 2017

| | | |
| --- | --- | --- |
| First Aired on | : | 2017 |
| Episodes | : | 12 episodes |
Now that any paranormal entity can enter the Ghost River Triangle, Wynonna Earp and her crew - sister Waverly, Waverly's girlfriend Nicole, centuries old Doc Holliday and Black Badge Agent Dolls - must defend Purgatory from a whole new slew of demons, ghosts, and assorted evils. Thankfully, Wynonna's one-liners remain.
Want to see ?
Behind the Scenes: Wynonna Earp Behind The Scenes Season 2 From Twitter [BTS]
Featurette: Wynonna Earp | A Look At Season Two
Clip: WYNONNA EARP | The Cast Thanks You For Making Season 3 Happen! | SYFY
Featurette: Wynonna Earp - New Kids On The Block
Clip: Season 3! Wynonna Earp Panel at San Diego Comic Con 2017
Trailer: WYNONNA EARP | Season 2 Trailer: Wynonna Is Pregnant?! | SYFY
Featurette: Wynonna Earp ✪ The Road Less Traveled
Clip: InnerSpace: Wynonna Earp Interview with Melanie Scrofano
Clip: Space.ca Q & A with Wynonna Earp star Melanie Scrofano
Trailer: Wynonna Earp Season 2 Spike Trailer
Clip: Melanie Scrofano of Wynona Earp talks season 2 | Your Morning
Trailer: WYNONNA EARP | Season 2 Trailer #2 | SYFY
Trailer: WYNONNA EARP | Season 2 Trailer | SYFY
Clip: Wynonna Earp Interview: Tim Rozon on Season 2 (WonderCon 2017) | SYFY WIRE
Episodes
2x12 I Hope You Dance (August 25, 2017)
---
Wynonna is running out of time, and is desperate to defeat the widows before her fate is sealed.
---
2x11 Gone as a Girl Can Get (August 18, 2017)
---
Allies become enemies when a vengeful wish goes awry.
---
2x10 I See a Darkness (August 11, 2017)
---
The team may not be able to save one of their own after a deadly run-in with the widows.
---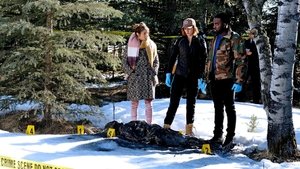 2x09 Forever Mine Nevermind (August 04, 2017)
---
Wynonna asks Doc to make an impossible choice. Waverly makes a new friend - and is terrorized by an old one.
---
2x08 No Future in the Past (July 28, 2017)
---
Wynonna has an opportunity to discover the origins of the Earp curse while her team works to save the future.
---
2x07 Everybody Knows (July 21, 2017)
---
Doc and Wynonna's indiscretions haunt the team and the ties that bind them. Wynonna's past mistakes hold present consequences, while Purgatory has a new most wanted: Doc Holliday. Wynonna and Nicole hit the road for answers.
---
2x06 Whiskey Lullaby (July 14, 2017)
---
Wynonna races against the clock to save Purgatory before the whole town takes a permanent dirt nap.
---
2x05 Let's Pretend We're Strangers (July 07, 2017)
---
A furious thunder-snowstorm makes landfall while Wynonna and Waverly are forced to confront their demons - and each other.
---
2x04 She Ain't Right (June 30, 2017)
---
The team must recover a very powerful briefcase before it falls into the wrong hands. Don't expect everything to go smoothly - it's Earp vs. Earp as Wynonna fights for her sister Waverly's soul.
---
2x03 Gonna Getcha Good (June 23, 2017)
---
Doc tries to help a friend, while Wynonna must deal with an angry Marzanoik - that's like a genie but way more evil - with payback on his mind. It's Wynonna to the rescue when this demonic force threatens some high school friends. But there's a much bigger threat looming.
---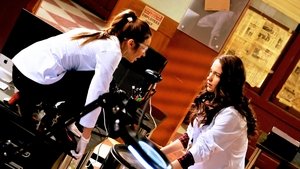 2x02 Shed Your Skin (June 16, 2017)
---
While Waverly's change accelerates and Doc makes a dangerous deal, Wynonna must fight spider creatures. Yep.
---
2x01 Steel Bars and Stone Walls (June 09, 2017)
---
Wynonna tries to rescue a seemingly mutated Dolls. There may be more to Waverly than meets the eye.
---