Wynonna Earp
Season 1
Wynonna Earp
Season 1
First Air Date: April 01, 2016

| | | |
| --- | --- | --- |
| First Aired on | : | 2016 |
| Episodes | : | 13 episodes |
After years away, Wynonna Earp has traveled back to her home town of Purgatory to reluctantly take on the role destined for Wyatt Earp's heir: Demon protector. Her enemy: Revenants, the resurrected (and twisted) souls of the criminals Wyatt Earp once took down. Using only her wits and her wit, Wynonna, along with sister Waverly, associate Agent Dolls and Wyatt's cursed-with-immortality-best-friend Doc Holliday, must try to stop the Revenants from taking over the town - and escaping into the world.
Want to see ?
Trailer: Wynonna Earp (2016) | Syfy New Series 2016 | Official Trailer HD
Episodes
1x13 I Walk the Line (June 24, 2016)
---
A treachery is revealed. Wynonna prepares for her final showdown with Bobo.
---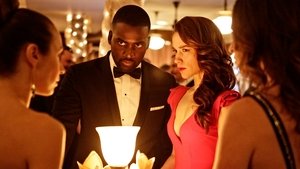 1x12 House of Memories (June 17, 2016)
---
An admirer with a gruesome vendetta threatens the town. Wynonna tries to outwit Bobo Del Rey and protect Dolls.
---
1x11 Landslide (June 10, 2016)
---
Wynonna puts the discovery in the Barrens behind her after a gambler is torn apart. Henry meets a mysterious stranger.
---
1x10 She Wouldn't Be Gone (June 03, 2016)
---
Wynonna and Dolls investigate the snowy Barrens and the rumors of a bloodthirsty beast. Henry confronts his future with Waverly's help.
---
1x09 Bury Me with My Guns On (May 27, 2016)
---
Wynonna undergoes a psychiatric fitness test that she initially fails but Dolls ends up having her back after she sleeps with Doc.
---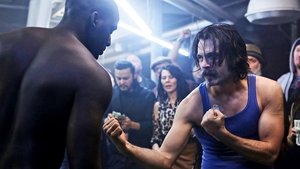 1x08 Two-Faced Jack (May 20, 2016)
---
Henry and Deputy Marshall Dolls infiltrate a Revenant hive. Wynonna tries to avoid being a serial killer's next victim.
---
1x07 Walking After Midnight (May 13, 2016)
---
Waverly's engagement party guests are put in danger by Henry's quest for revenge. Wynonna investigates a killer targeting young women.
---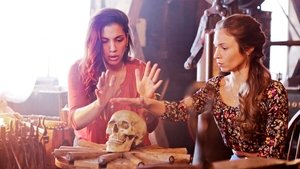 1x06 Constant Cravings (May 06, 2016)
---
Wynonna hunts down one of the Revenants responsible for the attack on the Homestead fifteen years earlier. Waverly unravels a mystery left behind by her Uncle Curtis.
---
1x05 Diggin' Up Bones (April 29, 2016)
---
Wynonna and Dolls make a daring raid on the trailer park run by the lead Revenant. Henry comes face to face with an old nemesis.
---
1x04 The Blade (April 22, 2016)
---
Wynonna and Dolls try to stop an invisible assailant killing Purgatory residents.
---
1x03 Leavin' on Your Mind (April 15, 2016)
---
Wynonna investigates when a posse of Revenants go on a killing spree, which she concludes has a darker and more sinister point behind it. Meanwhile, Waverly challenges Henry's motives and sets out to unearth more of his past.
---
1x02 Keep the Home Fires Burning (April 08, 2016)
---
Wynonna attracts some unwanted attention after returning to Purgatory. At the same time, she struggles to keep her impetuous nature in check while trying to conform to the rules imposed by the Black Badge Division. In other happenings, drifter Henry makes a deal he may not be able to honor.
---
1x01 Purgatory (April 01, 2016)
---
Wyatt Earp's great granddaughter celebrates her 27th birthday by reluctantly returning to her hometown to take on her family's legendary curse.
---