The Deuce
Season 2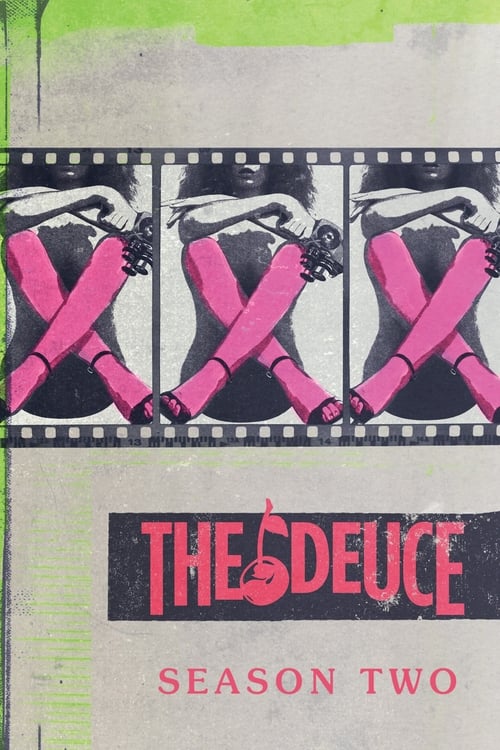 The Deuce
Season 2
First Air Date: September 09, 2018

| | | |
| --- | --- | --- |
| First Aired on | : | 2018 |
| Episodes | : | 9 episodes |
Resuming five years after the culmination of the first season, season two returns to the world of 1977. Disco and punk are in full swing, and police corruption and political tolerance for New York's midtown demimonde is at its height. And the Mafia, the early backer of pornography at the moment when courts declared for its legality, is now seemingly poised to reap great profits.
Episodes
2x09 Inside the Pretend (November 04, 2018)
---
"Red Hot" premieres as Candy, Harvey and Frankie get caught between competing investors. Vincent and Abby must deal with an unexpected loss. Lori is affraid to go to L.A. without C.C.'s permission. Paul turns to a familiar source to help finance Tod's Dreams. Darlene comes clean.
---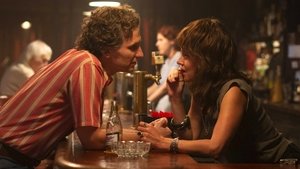 2x08 Nobody Has to Get Hurt (October 28, 2018)
---
Kiki finds new partners for a deal for Lori. Vincent visits his father for advice. C.C want to get payed for Red Hot.
---
2x07 The Feminism Part (October 21, 2018)
---
Trapped by his own success, Vincent envisions an idyllic rural life with Abby. Candy is frustrated by her mob backers' misogyny and weighs telling her son, Adam, what she really does for a living. Shay reverts to form, to Irene's dismay. Joey falls in love. Darlene deals with unexpected news. Lori hits a roadblock in her quest for adult-film stardom. Alston faces a dilemma.
---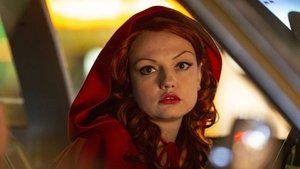 2x06 We're All Beasts (October 14, 2018)
---
Candy shoots her opus guerilla-style on the streets of New York. Vincent makes a confession to Abby, along with a promise to change. Ashley and Abby help a prostitute escape the Deuce, with a little help from Vincent. Larry Brown gets a promotion. Paul celebrates the opening of his new upscale club. Bobby turns to Vincent to find work for his wayward eldest son, Joey.
---
2x05 All You'll Be Eating is Cannibals (October 07, 2018)
---
Temporarily flush with cash, Frankie is tapped by Candy to be a co-producer on Red Hot. Lori eyes a plum role in the film, but still feels the burden of being under C.C.'s yoke. With Rudy's blessing, Big Mike and Black Frankie hit a gambling house in the Bronx. Bobby finds himself stigmatized at home and at the Hi-Hat after a surprise raid overseen by Alston.
---
2x04 What Big Ideas (September 30, 2018)
---
Ashley and Abby resolve to track down the identity of a 16-year-old sex worker killed in a recent fire. Vincent is shaken after witnessing the brutal side of Rudy's operation. Candy recruits some new faces to help her out with the production. Frankie finds his dry-cleaning business a less-than-perfect fit. Lori looks to forge a deal with Kiki.
---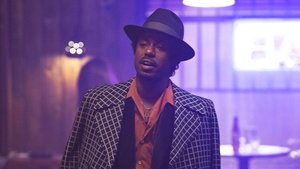 2x03 Seven-Fifty (September 23, 2018)
---
Lori envisions a sunny future in LA after attending the AFAA Erotica Awards with Harvey and Candy, who's looking to connect with west-coast producers willing to turn her fairy tale into reality. Paul and Kenneth approach Vincent about a loan for a new nightclub, free from mob ties. Goldman visits Alston's precinct to share the mayor's vision for cleaning up the Deuce.
---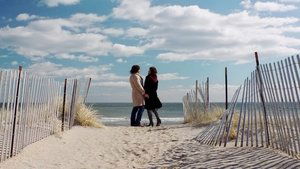 2x02 There's an Art to This (September 16, 2018)
---
Confronted with the changing realities of prostitution and porn, C.C. doubles down on his assets while fellow pimp Larry Brown eyes a new opportunity. Candy turns to Genevieve Furie, a onetime porn director who's graduated to slasher films, for filmmaking advice. Paul is approached by Matty the Horse, a rival of Rudy's, who promises Paul the mob protection he deserves.
---
2x01 Our Raison d'Etre (September 09, 2018)
---
Times Square, 1977. Vincent is now proprietor of a new mob-backed disco, while his girlfriend Abby has brought the nascent punk-rock culture into the Hi-Hat. Vincent's twin brother Frankie remains a problem, "borrowing" money from the sex emporium he manages to pay off his debts. Meanwhile, Candy looks to make more artful, ambitious adult films.
---