Real Detective
Season 2
Real Detective
Season 2
First Air Date: March 02, 2017

| | | |
| --- | --- | --- |
| First Aired on | : | 2017 |
| Episodes | : | 8 episodes |
Detectives look back on the cases – including child abductions, serial killings and brutal carjackings – that continue to haunt them.
Episodes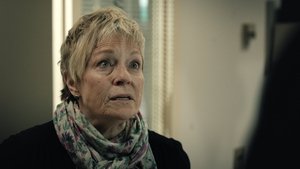 2x08 Angel Doe (April 20, 2017)
---
Investigator Clarence Douglas tackles the case of Angel Doe, a little girl found dead in a ditch near the Houston Bayou, promising not to neglect her in death, like she was in life.
---
2x07 Puppet Master (April 13, 2017)
---
A young woman fails to return to her home in Boulder, Colo, and she is later found decapitated; Detective Steve Ainsworth soon learns she was part of a mysterious Apostolic church group, led by a pastor who has a reputation for preying on the weak.
---
2x06 Lambs to the Slaughter (April 06, 2017)
---
In Lake County, Fla., Chief Investigator Rocky Harris is called in to investigate a haunting case, the rape and murder of a young girl; wading through bad police work and dead ends, Harris is sickened when he uncovers the identity of the killer.
---
2x05 Every Rose Has a Thorn (March 30, 2017)
---
A missing person case turns suspicious when a well-liked Wausau, Wis., man doesn't show up for work one morning. Investigator Larry Woebbeking finds himself in an unexpected predicament when the girlfriend of the victim appears to have fallen for him.
---
2x04 No Remorse (March 23, 2017)
---
Sacramento FBI Special Agent Jeff Rinek sought out the worst cases because he was the best at solving them. After being kidnapped at gunpoint from his family home, Rinek knows the chances of finding 7-month-old Frankie Proctor alive are slim to none.
---
2x03 No One Is Safe (March 16, 2017)
---
Indianapolis detective Christine Mannina arrives on the scene of an execution-style shooting that's left one man dead and another in critical condition. She knows she must convince a reluctant witness to come forward and put her life on the line.
---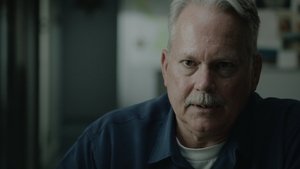 2x02 The Riverside Killer (March 09, 2017)
---
One year into the most demanding case of his career, Riverside, Cal., senior investigator Bob Creed arrives at the scene of the 16th murder in a string of slayings. But this one is different. It's on his grandfather's property, where he spent most of his youth.
---
2x01 Blood Brothers (March 02, 2017)
---
Long-time partners and best friends, police detectives John Conaty and Ray Giacomelli never thought things would happen the way they did on a Pittsburg, Cal., murder case, where the prime suspect is a killer who was put behind bars years earlier.
---