My Family
Season 5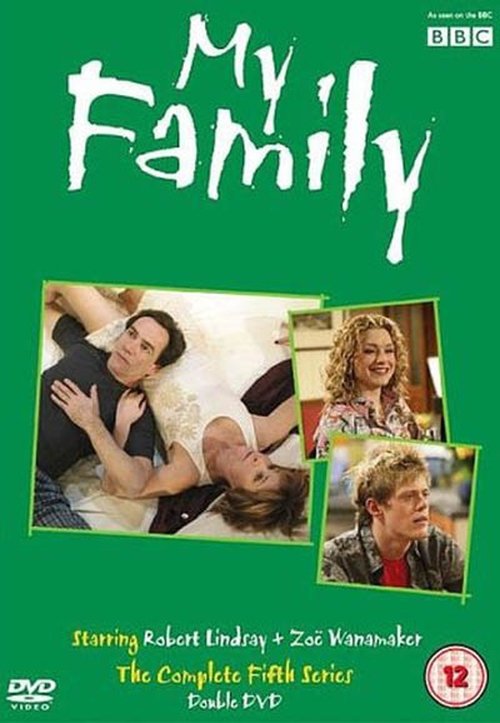 My Family
Season 5
First Air Date: March 19, 2004

| | | |
| --- | --- | --- |
| First Aired on | : | 2004 |
| Episodes | : | 13 episodes |
Episodes
5x13 Going Dental (June 18, 2004)
---
Susan forsakes Ben's dental conference to write her novel, while Ben seeks a new partnership in Harley Street and ends up with more partners than he'd bargained for.
---
5x12 The Book of Love (June 11, 2004)
---
Susan attends a neighbour's book club. Michael runs a booking agency exclusively for Roger, while Ben books a seat on the sofa but gets a new assistant too close to home.
---
5x11 A Wife Less Ordinary (June 04, 2004)
---
Susan is bored with her lot and decides to run her life as a single girl again by swapping places with Janey for a week, who takes the opportunity to try running the home with a husband who is less than perfect.
---
5x10 Dentist to the Stars (May 28, 2004)
---
One of Britain's best-loved heart-throbs visits Ben's surgery and although the mere mention of his name sends Susan weak at the knees, Ben is singularly, at first, unimpressed.
---
5x09 While You Weren't Sleeping (May 21, 2004)
---
When Ben and Susan have some problems in the bedroom that start to drive them apart, Abi thinks she may be at fault, but she has her own problems to deal with.
---
5x08 The Mouth Trap (May 14, 2004)
---
One of Ben's patients, while under anaesthetic, admits to killing his wife. Susan, currently overdosing on murder mysteries, decides to turn sleuth in an effort to expose the killer but then gets involved in a cover-up of her own.
---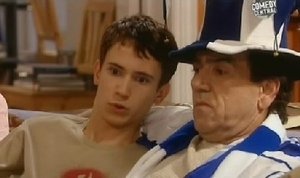 5x07 My Fair Charlady (May 07, 2004)
---
Susan employs a cleaner, who turns out to be such a treasure that she takes over the cooking as well - much to the family's delight, and to Susan's chagrin.
---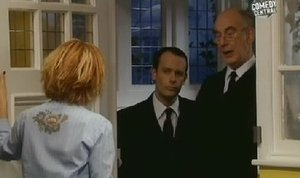 5x06 My Will Be Done (April 30, 2004)
---
Due to the death of Susan's friend, mortality is suddenly on everyone's mind, which results in Ben writing his will, Nick working at an undertakers, and Susan using the Internet to predict Ben's death.
---
5x05 First Past the Post (April 23, 2004)
---
With a mixture of civic pride and sense of community, Susan decides to run for the council. As a result of this and Michael's new pet, Ben is tempted to run for the hills.
---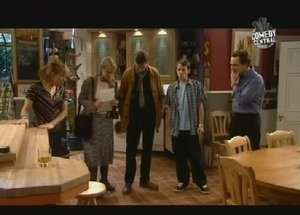 5x04 Luck Be a Lady Tonight (April 16, 2004)
---
In order to awaken Abi's interest, Susan suggests Roger should make her jealous and despite Ben's protests, tries to find a date for him.
---
5x03 What's Up, Docklands? (April 02, 2004)
---
Ben and Susan decide to help out some friends by flat-sitting their brand new Docklands apartment, and expectedly, things do not go according to plan.
---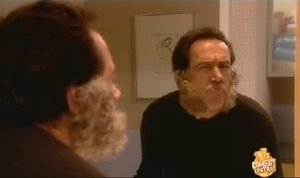 5x02 You Don't Know Jack (March 26, 2004)
---
Michael gets a cool new friend called Jack, who seems a bit too interested in Susan, much to the amusement of Ben. Meanwhile, Janey gives Abi some fashion advice.
---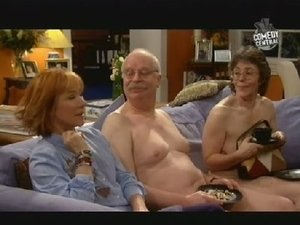 5x01 The Mummy Returns (March 19, 2004)
---
More problems for Ben - Janey comes back home, Susan lies to the police, Michael becomes born-again and Abi confuses nature with naturism.
---