My Family
Season 11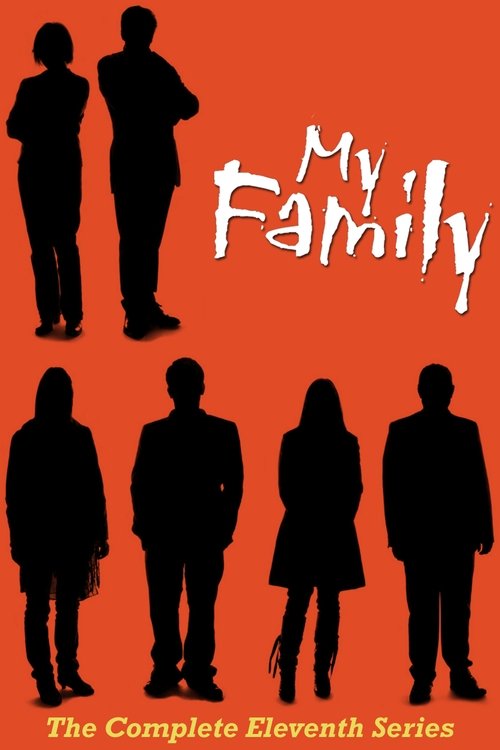 My Family
Season 11
First Air Date: June 17, 2011

| | | |
| --- | --- | --- |
| First Aired on | : | 2011 |
| Episodes | : | 11 episodes |
Episodes
11x11 A Night Out (September 02, 2011)
---
An eventful night out is had by all, as Janey and Susan go to a hen night, and Roger goes on a blind date, and Ben, who should be at home looking after Kenzo, spends more time out than he bargained for.
---
11x10 Susan for a Bruisin' (August 26, 2011)
---
Susan wants to look her best for an impending school reunion. When she is asked to give the keynote address, however, she decides that her best may need some help. Unfortunately, Ben is on hand to administer the Cavitox.
---
11x09 Dart's All, Folks (August 19, 2011)
---
Ben is approached by a man who remembers his father as a great darts player and asks him to join the local pub team. Ben discovers that he is not quite the darts player his father was and they replace him. When Roger asks him to join his team he is happy to sign up - and uses all means necessary to secure their victory.
---
11x08 A Decent Proposal (August 12, 2011)
---
At Susan's mother's funeral, Arthur, the father who abandoned the family thirty years earlier, turns up and takes such a dislike to Ben he offers his daughter a million pounds to divorce him. Is she able to refuse such a generous offer?
---
11x07 'Booked (August 05, 2011)
---
With Ben away on a volunteer dental programme in Colombia, Susan is persuaded by Janey to go on the Facebook social network, which leads to her meeting up again with charming ex-boyfriend Paul Tremaine. He turns out to be a large scale drug dealer and Susan is forced to help the police trap him to avoid being charged herself.
---
11x06 Relationship Happens (July 29, 2011)
---
Ben and Susan go off to a couples' retreat for a weekend - at which they prove to be less than ideal guests - leaving Janey and Michael vying for the affections of Michael's new boyfriend. However, the triangle proves to be more Bermuda than eternal.
---
11x05 Harper vs Harper (July 22, 2011)
---
Ben and Susan have yet another row after he refuses to attend her godparents' anniversary party so they decide on a trial separation, taking it in turns to live in the house alone. Ben moves in with Roger, ruining his love life whilst Susan overstays her welcome with Michael and his partner.
---
11x04 Germs of Endearment (July 15, 2011)
---
Janey and Michael give their parents a Spanish holiday as an anniversary present but Michael has used Ben's credit card to finance it and needs to replace the money quickly so he contacts "Cash In the Attic", finding that the only sale worth a four figure sum is Susan's beloved antique clock.
---
11x03 Accusin' Susan (July 08, 2011)
---
With Ben on a course Susan works late at the art gallery with handsome young Chris, whose advances she spurns. Next day he accuses her of sexual harassment and she has to attend a course. Janey advises her on how to call his bluff but salvation comes via a far more bizarre reason.
---
11x02 Labour Pains (July 01, 2011)
---
Susan gets an audition as a presenter of a pre-school TV show alongside a puppet monkey after a producer hears her reading to children in the library. There is however one other applicant, Janey, resulting in fierce competition and dirty tricks.
---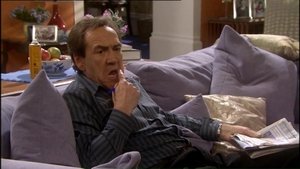 11x01 Janey's Choice (June 17, 2011)
---
Ben is overjoyed when Mark, Kenzo's wealthy, successful father reappears and encourages him to propose to Janey. Susan, on the other hand, believes that Craig's feelings for her daughter are sincere and gives him her blessing. Roger, due to a misunderstanding, also believes that he is in with a chance.
---