Naked and Afraid XL
Season 5
Naked and Afraid XL
Season 5
First Air Date: May 26, 2019

| | | |
| --- | --- | --- |
| First Aired on | : | 2019 |
| Episodes | : | 11 episodes |
A group of amateur survivalists are put to the ultimate test in the wild for 40 days with nothing but a few primitive tools. No food. No clothing. No water. They must hunt and gather whatever they need until extraction day.
Episodes
5x11 Den of Vipers (July 27, 2019)
---
Jeff is called out for his "no hand-outs" survival strategy but refuses to back down. Through a free-wheeling discussion, new interviews, and never-before-seen footage, it's a new look into how the survivalists survived land, sea and each other.
---
5x10 Goodbye Cruel Waterworld (July 22, 2019)
---
Season finale. Medics closely monitor Jeff's high fever and prepare his evacuation. The others scramble for a 5-mile extraction journey through shark-infested waters. A survivalist pushes too hard leading to a medical emergency on the open sea.
---
5x09 Apex Predators (July 21, 2019)
---
With just 10 days left before extraction, Jeff is forced to change his survival strategy but a medical emergency quickly has him on the brink of a tap out.
---
5x08 Jeff's Worst Nightmare (July 14, 2019)
---
The group is devastated when two critical survivalists leave the challenge; with just 10 days left before extraction, Jeff is forced to change his survival strategy, but a medical emergency puts him on the verge of a tap out.
---
5x07 Hike Into Hell (July 07, 2019)
---
A grueling five-mile hike into the snake-filled jungles of the Palawan island tests the three remaining teams of survivalists; the one-day journey turns into two days of chaos, and one survivalist must be medically evacuated from the challenge.
---
5x06 No Hand-Outs (June 30, 2019)
---
A survivalist on a hunting expedition is bitten by a snake and requires an emergency medical evacuation; tensions arise between teams as hunting grounds get territorial; one group scores protein while their neighbors are on the brink of starvation.
---
5x05 Belly of the Beast (June 23, 2019)
---
Since the open sea is too dangerous to navigate, survivalists trek through a jungle filled with venomous centipedes, vipers and monitor lizards.
---
5x04 The Devil and the South China Sea (June 16, 2019)
---
Ambushed by tropical storms, the survivalists are pounded by torrential rain and heavy surf; survivalists are stalked by sharks after taking to the open seas; one survivalist reaches his or her breaking point due to the storms and lack of food.
---
5x03 Surviving With Sharks (June 09, 2019)
---
With resources dwindling, the survivalists venture into the shark-infested waters of the South China Sea searching for a much-needed meal.
---
5x02 Waterworld (June 02, 2019)
---
12 elite survivalists are dropped into the brutal South China Sea where they must survive 40 days on land and sea. Plus, 2 All-Star survivalists enter the same challenge looking to survive not just 40 but an unprecedented 60 days.
---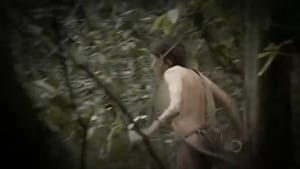 5x01 Not a Drop To Drink (May 26, 2019)
---
12 elite survivalists enter an unprecedented 40-day XL challenge. In the ocean off the coast of the Philippines, they must survive a shark-infested ocean and then face the dense Philippine jungle crawling with deadly snakes and monitor lizards.
---