Code Black
Season 3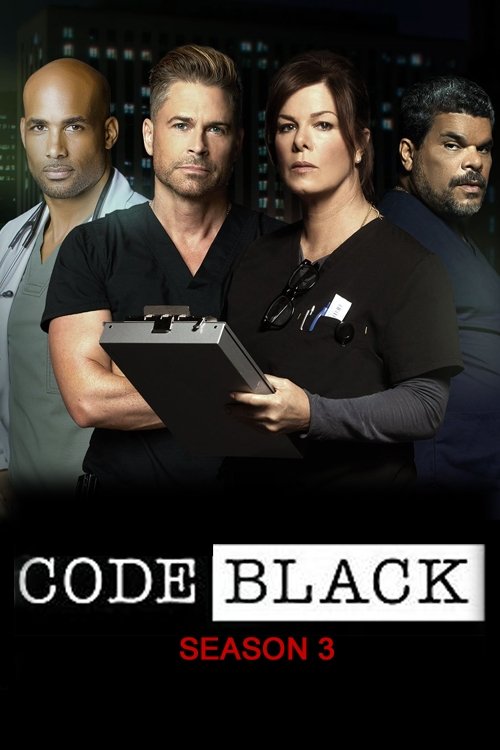 Code Black
Season 3
First Air Date: April 25, 2018

| | | |
| --- | --- | --- |
| First Aired on | : | 2018 |
| Episodes | : | 13 episodes |
Episodes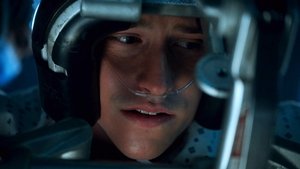 3x13 The Business of Saving Lives (July 18, 2018)
---
Angels Memorial descends into chaos when a plane crashes into the 8th floor. Also, Noa has a car accident and it is up to Mario to save her life. Also, Willis admits to Rox that he needs her in his life and the doctors gather in court to support Leanne for her custody hearing.
---
3x12 As Night Comes and I'm Breathing (July 11, 2018)
---
Willis continues to tend to Rox's medical needs in San Diego and Leanne and Max's father go searching for Ariel. Also, when Noa reveals to Mario she wants to take a job offer in Philadelphia, and Campbell offers Mario the attending position at Angels, they realize their career choices will mean ending their relationship.
---
3x11 One of Our Own (July 04, 2018)
---
While rescuing an injured firefighter, Rox is hit by a drunk driver and rushed to Angels Memorial. Willis begins to realize his feelings for Rox and goes to great lengths to help her. Also, Leanne is excited to tell Ariel good news about her adoption.
---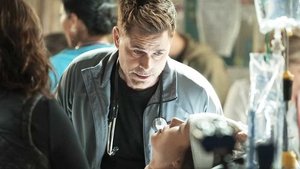 3x10 Change of Heart (June 27, 2018)
---
Elliot fears the worst after hearing the emotional testimony by Detective Gomez's wife at his malpractice trial, but he hopes footage Diego shot for his documentary will change her mind. Also, Rox attempts to connect with Willis but he pushes her away, and Leanne attempts to comfort Ariel in the wake of a devastating loss.
---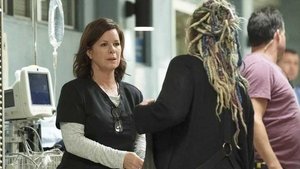 3x09 Only Human (June 20, 2018)
---
Max is brought to Angels Memorial with breathing difficulty, and Ariel tells him she loves him. Also, Rox accompanies Willis and Martin to the funeral of an army buddy of Willis' brother, and Willis decides to get to the bottom of what happened to his brother's unit.
---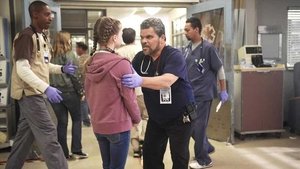 3x08 Home Stays Home (June 13, 2018)
---
Mario joins Rox and Willis on the scene of a boat crash and, in Center Stage, Leanne works to save a brother and sister who drank boiling water through a straw as part of a challenge. Also, Max's father tells Leanne to keep Ariel away from his son after he finds them kissing.
---
3x07 Step Up (June 06, 2018)
---
Rox decides to make amends with her former step coach when she arrives to Angels Memorial with the local high school step team after a pyramid stunt goes wrong. Also, Noa pleads with Leanne and Campbell to try any other method before performing an emergency hysterectomy on a young teenage girl, who is experiencing complications after giving birth.
---
3x06 Hell's Heart (May 30, 2018)
---
Willis and Rox are called to the scene of a wildfire in the mountains of Los Angeles to tend to the injured firefighters, and they choose to stay to look for a missing young boy who was separated from his father in the chaos.
---
3x05 Cabin Pressure (May 30, 2018)
---
Over the radio, Leanne and Jesse talk a young girl through how to use the supplies on board a small plane to build a makeshift defibrillator when her mom, the pilot, loses consciousness mid-flight. Also, Rox and Willis are taken hostage at gunpoint while on their way to meet the plane at the landing site.
---
3x04 The Same As Air (May 16, 2018)
---
Willis and Rox arrive at a road rage accident resulting in multiple serious injuries. Also, Elliot doubts his ability as a doctor when he's sued for his role in the death of the SWAT officer involved in the drug bust-turned-shootout, and Leanne discovers Ariel on an ice cream "date" with Max, a young patient at the hospital.
---
3x03 La Familia (May 09, 2018)
---
Jesse is in denial when his brother arrives at Angels Memorial in bad shape after being pinned down in a warehouse collapse and further tests reveal he has advanced congestive heart failure. Also, Willis opens up to Rox about his brother who was killed in Afghanistan.
---
3x02 Better Angels (May 02, 2018)
---
Angus and Mario treat a patient who is a self-proclaimed psychic and envisions the staff singing and dancing, seeing beauty amid the chaos at Angels Memorial. Also, Willis and Rox put their lives in danger to rescue a congressman and his staffer from a multi-car accident.
---
3x01 Third Year (April 25, 2018)
---
The doctors must race to save a girl caught in the crossfire of a shoot-out; Willis shifts his focus to field medicine, choosing to work primarily on an ambulance with his new partner, paramedic Rox; Leanne begins her journey to adopt Ariel.
---