Stitchers
Season 3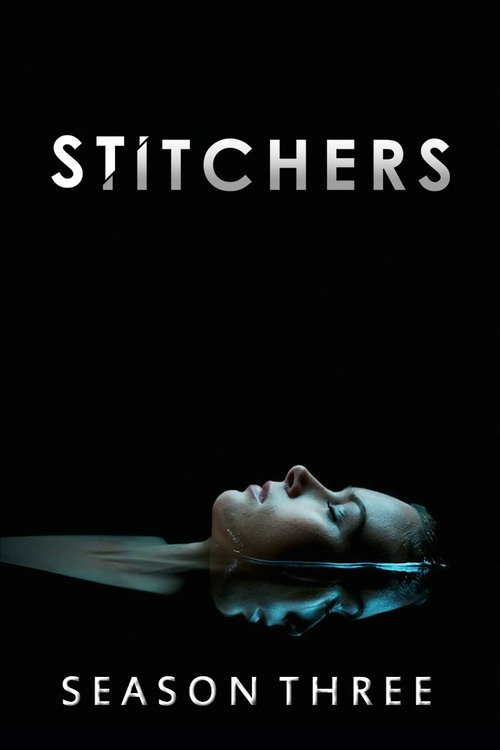 Stitchers
Season 3
First Air Date: June 05, 2017

| | | |
| --- | --- | --- |
| First Aired on | : | 2017 |
| Episodes | : | 10 episodes |
Episodes
3x10 Maternis (August 14, 2017)
---
Kirsten's father Daniel Stinger shows up and Kirsten must perform the most important stitch of her life.
---
3x09 Kill It Forward (August 07, 2017)
---
A series of murders, including a professional volleyball player, lead the Stitchers team searching the darkest corners of the Internet. Meanwhile, Kirsten gives Maggie an ultimatum.
---
3x08 Dreamland (July 31, 2017)
---
The Stitchers team investigates the murder of an ex-Air Force officer who is found murdered, and the trail leads to a former co-worker and renowned UFO expert. The memories in the stitch have the team wondering if UFOs and extraterrestrial beings really exist.
---
3x07 Just the Two of Us (July 24, 2017)
---
When Kirsten wakes up to find that everyone in the stitch lab, except Cameron, is missing, the two search everywhere but only find a series of mysterious clues. Kirsten is forced to confront her own emotions about her relationship with Cameron.
---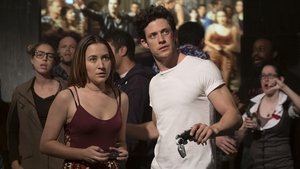 3x06 The Gremlin and the Fixer (July 17, 2017)
---
After an engineer ends up dead, his colleague and work rival becomes a suspect. However, upon examining some stitches, Kirsten and the team uncover that he was a part of an underground gaming club. The team races to save a falling satellite while Cameron takes a walk on the wild side when he infiltrates the gaming ring to get close to another suspect.
---
3x05 Paternis (July 10, 2017)
---
Cameron's estranged father, currently serving time in prison for white-collar crimes, is accused of murdering a prison guard. Going against protocol, Kirsten stitches into the guard's memory for clues.
---
3x04 Mind Palace (June 26, 2017)
---
When an MI6 agent is found dead, Kirsten struggles to sort through his memories due to the visual codes that the spy used to keep secrets. Meanwhile, Linus and Camille go on a double date, but not with each other.
---
3x03 Perfect (June 19, 2017)
---
A high-profile divorce attorney is murdered and the Stitchers team must sort through a plethora of suspects. Meanwhile, Linus discovers the cause of the neurosync issues in the stitches, which directly affects Kirsten and Cameron.
---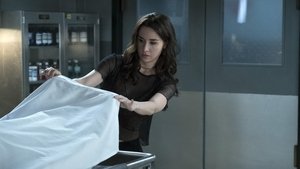 3x02 For Love or Money (June 12, 2017)
---
The Stitchers team investigates the case of a young woman found dead in her wealthy boyfriend's pool. Meanwhile, Linus feels a connection to Ivy, Cameron has growing concern for Kirsten's emotional vulnerability and Camille is intrigued by an attractive medical examiner who likes to meet in unusual places.
---
3x01 Out of the Shadows (June 05, 2017)
---
Fueled by his love for Kirsten, Cameron finds a way to bring her back to reality, but it could cost them their relationship. Meanwhile, the Stitchers lab is on lockdown, leaving an anxious Linus unable to check on his father's condition after surgery. But, as the team prepares to be reassigned for breaking protocol, NSA Director Mitchell Blair surprises everyone by demanding an emergency stitch that yields shocking new information.
---