Stitchers
Season 1
Stitchers
Season 1
First Air Date: June 02, 2015

| | | |
| --- | --- | --- |
| First Aired on | : | 2015 |
| Episodes | : | 11 episodes |
Episodes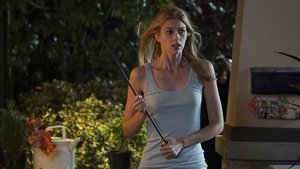 1x11 When Darkness Falls (October 20, 2015)
---
While Camille preps for her annual Halloween bash, the Stitchers team investigates the suicide of a young man, who may have abducted a missing college student. The stitch leaves Kirsten spooked, and she begins to worry she's being haunted by him as they race to find the missing girl.
---
1x10 Full Stop (August 04, 2015)
---
The Stitchers team is on the defense when Cameron and Detective Fisher are targeted in a shooting. Kirsten's stitch leads them to Robert Barbiero, a security expert who has worked with Maggie in the past and was close to Kirsten's mom. As Kirsten follows the clues that Ed Clark left her, she finds unexpected answers to long-held questions.
---
1x09 Future Tense (July 28, 2015)
---
The Stitchers team investigates the murder of an online psychic whose symbolic, layered memories are further complicated when Kristen sees the murder of another person in the stitch. Maggie expresses her reservations about Kirsten's relationship with Liam. Meanwhile, Camille hesitantly agrees to meet Linus's parents.
---
1x08 Fire in the Hole (July 21, 2015)
---
It's Kirsten's birthday and the Stitchers team is assigned to look into a disease researcher's suicide. When the body begins showing signs that it is carrying a deadly virus, the whole lab is placed under quarantine. The team jumps to action as they search for a way out, racing against the clock as, one-by-one, they come down with symptoms of exposure.
---
1x07 The Root of All Evil (July 14, 2015)
---
Kirsten surprises the Stitchers team when they discover that she has a boyfriend, Liam, who shows up suddenly, prompting Maggie to covertly gather information on him. Meanwhile, a young woman's extravagant social life may be the clue to her death.
---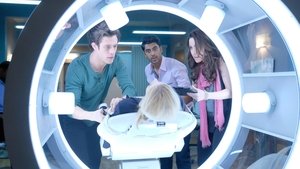 1x06 Finally (July 07, 2015)
---
The Stitchers team investigates a mysterious car accident that resulted in the death of a traumatic brain injury researcher. Meanwhile, Kirsten asks Linus for help deciphering a clue left by Ed Clark as she continues to question Maggie for more information on the origin of the Stitchers program.
---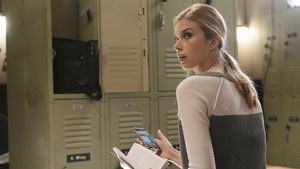 1x05 The Stitcher in the Rye (June 30, 2015)
---
When the algorithm for the Stitchers program turns up among thousands of classified documents hidden by a conspiracy theorist, Kirsten starts to suspect her colleagues. Meanwhile, Kirsten starts getting cryptic messages from an unexpected source.
---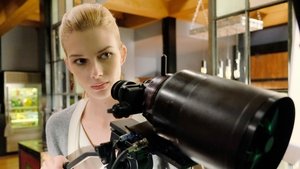 1x04 I See You (June 23, 2015)
---
When Cameron's neighbor is killed, the Stitchers group works to determine if the bullet was really meant for Cameron. As they stakeout the location Kirsten finds that she enjoys the reconnaissance, maybe a little too much. Meanwhile, Cameron shares more details with Kirsten about Marta's disastrous stitch.
---
1x03 Connection (June 16, 2015)
---
When a murky stitch doesn't give enough evidence against a newlywed husband accused of killing his wife, Kirsten attempts to prove her strong feelings about his guilt. This effect on Kirsten makes Cameron worry that she will end up like Marta. Meanwhile, Linus and Camille get to know each other better.
---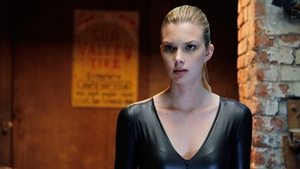 1x02 Friends in Low Places (June 09, 2015)
---
A dangerous new drug has claimed the life of a young woman and, while the Stitchers team is looking for its source, they run into Detective Fisher, who is on the same trail.
---
1x01 A Stitch in Time (June 02, 2015)
---
Highly intelligent and emotionally distant, Kirsten Clark has an aptitude for technology but never expected that she'd be hacking into the minds of the recently deceased.
---