Remedy
Season 2
Remedy
Season 2
First Air Date: March 23, 2015

| | | |
| --- | --- | --- |
| First Aired on | : | 2015 |
| Episodes | : | 10 episodes |
Season two kicks off nine months after the finale with each member of the Conner family pulled out of their comfort zones and Bethune Hospital in the midst of a colossal shake up. Griffin Conner seems to finally be getting his life on track with plans to return to medical school and a serious girlfriend, but his dark and troubled past continues to haunt him. Meanwhile, Allen must re-adjust following his demotion from Chief-of-Staff, while his daughters –surgeon Mel and new mom Sandy – search to balance co-parenting baby Toby with work and play. This season also sees the introduction of new ER Resident Dr Cutler, who is set to stir things up for the Connors.
Episodes
2x10 Day One (May 25, 2015)
---
Mel does everything in her power to save a gravely wounded Sandy, while Griffin finally confronts the reality of his addiction.
---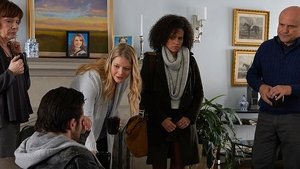 2x09 Fight or Flight (May 18, 2015)
---
A clumsy attempt at addressing Griffin's drug problem pushes him further down the spiral.
---
2x08 Looking for Satellites (May 11, 2015)
---
Mel explores the significance of a literal and figurative broken heart, while Griffin embarks on a drug-fueled odyssey.
---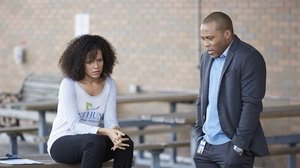 2x07 Everything in Moderation (May 04, 2015)
---
Allen works to diagnose a reclusive young woman's illness, while Griffin begins to come apart at the seams.
---
2x06 Secrets and Lies (April 27, 2015)
---
Cutler is drawn into a critical case with a husband and wife who are at odds over the treatment of her unexplained illness.
---
2x05 Life in Technicolour (April 20, 2015)
---
Exhilarated by her new romance with Cutler, Mel is uncharacteristically reckless in the operating room.
---
2x04 Blood and Guts (April 13, 2015)
---
Allen performs an extraordinarily rare and dangerous medical procedure, and Zoe's mother turns up at Beth-H unexpectedly.
---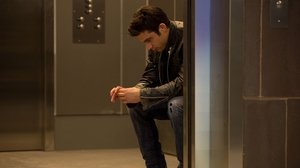 2x03 Playing Doctor Conner (April 06, 2015)
---
Griffin is forced to account for his actions when a patient dies while under his supervision.
---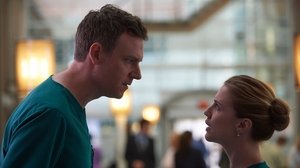 2x02 When You Awake (March 30, 2015)
---
When an injured firefighter develops curious and frightening post-op symptoms, Mel and Jerry clash over how to proceed.
---
2x01 Our Friend, Chaos (March 23, 2015)
---
An explosion rips through the downstairs of Beth-H, changing lives there forever.
---