Booze Traveler
Season 1
Booze Traveler
Season 1
First Air Date: November 24, 2014

| | | |
| --- | --- | --- |
| First Aired on | : | 2014 |
| Episodes | : | 15 episodes |
Episodes
1x15 Tennessee: Red, White and Booze (March 02, 2015)
---
A link between moonshiners and George Washington; a legendary whiskey brought back from the dead.
---
1x14 South Africa: Hidden Gems (February 23, 2015)
---
Jack Maxwell's tour of South Africa includes a fruit that will give an elephant a buzz, homemade honey hooch, Zulu tribal beer, and wine from palm trees.
---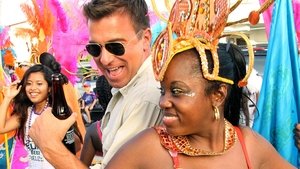 1x13 Belize: Paradise Found (February 16, 2015)
---
As Jack explores the many drinks Belize has to offer, he finds that the rugged Central American paradise has attracted people from all over the world. But no matter where you come from or why you're there, Belize always welcomes you with a cocktail.
---
1x12 Dead in New Orleans (February 09, 2015)
---
The Day of the Dead in The Big Easy with tobacco liquor and voodoo room service.
---
1x11 The Armenian Trail (February 02, 2015)
---
Human sacrifice, mulberry moonshine, wine grapes from Noah's ark and brandy that changed the world.
---
1x10 Netherlands: Liquid Courage (January 26, 2015)
---
Jack experiences the rich, innovative drinking history of the Netherlands. He parties on a bike bar, visits a bank filled with beer, and eats herring like the locals.
---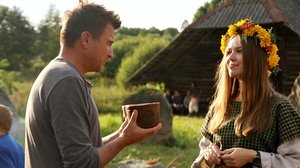 1x09 Loopy Lithuania (January 19, 2015)
---
Lithuania proves that 50 years of oppression didn't change the ways of the people. Jack gets an inside look at the world of paganism, its rituals and its love for mead. He also experiences the wonders of homemade Lithuanian beer. In the midst of all this, Jack finds a sport that suits him: keg tossing.
---
1x08 Japan Uncorked (January 12, 2015)
---
Jack takes his booze travels to Japan, a country that has a reputation for being a little unconventional. Amid a culture of honor, family and strict order, drinking provides a balance to this lifestyle and an outlet for people to relax.
---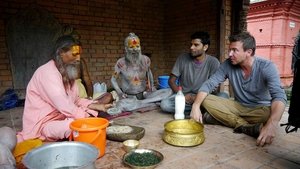 1x07 Nepal: A Higher State (January 05, 2015)
---
From his hometown of Boston to the highest mountain range in the world, Jack travels high into the Himalayas to taste some of the best drinks in Nepal, including a marijuana milkshake, sherpa beer and the Yeti's favorite drink.
---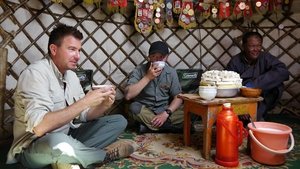 1x06 Mongolian Road Trip (December 29, 2014)
---
Jack travels to the base of the Khangai Mountains to try fermented horse milk; takes a tour of a factory where liquid is filtered through diamonds and pearls to create the perfect vodka; and gets a lesson on making camel-milk vodka.
---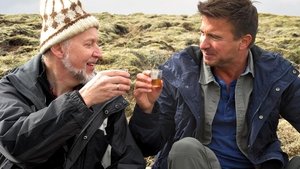 1x05 Iceland's Warm Fire (December 22, 2014)
---
The land is cold, but the people are warm and full of spirit — the kind of spirit you can drink! Icelanders stay toasty by sipping on their liquor, and Jack is more than willing to join in on the party. From fjallagrassa in the mountains to sipping beer in Hafnarfjordur, he attempts to drink his way across the Land of Fire and Ice.
---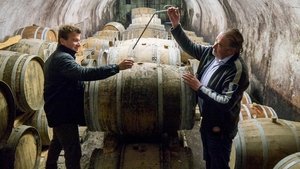 1x04 Austria Is Good For You (December 15, 2014)
---
From soothing hops baths to Zirbenschnapps, a digestive pinecone schnapps, booze in Austria doubles as a medicinal method. Jack heads to downtown Franking to sip on one of Austria's most famous drinks, visits a distillery in Upper Austria to taste the famous (and quite expensive) eau-de-vie, and much more.
---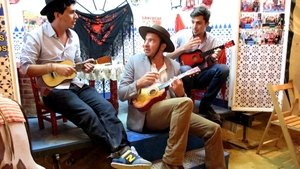 1x03 Spain: Mixed, Not Blended (December 08, 2014)
---
With more bars per capita than any other European country, Spain is just one big fiesta for Jack Maxwell. From tasting sherry in Andalusia to being introduced to Queimada, a flaming punch made with orujo, a 100-proof, wine-based spirit, in Galicia, Jack takes an intoxicating tour of Spain.
---
1x02 Peru Is Magic (December 01, 2014)
---
From Machu Picchu to the fiery capital of Lima, Peru serves up strange magic at every turn. Jack is in the Land of the Inca to discover the culture behind many of Peru's most popular drinks, including canazo, a sugarcane liquor, and masato, a traditional Peruvian beverage also known as "spit beer."
---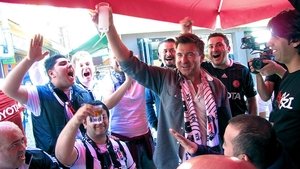 1x01 Turkey is Stirring (November 24, 2014)
---
Beer, rebellion, soccer, Islam and fiery brandy stir modern Turkey. Although drinking is highly restricted, Turks drink defiantly and patriotically across the country, from bustling city streets to ancient islands. Jack Maxwell finds that every glass comes with a very big twist.
---