Expedition Unknown
Season 2
Expedition Unknown
Season 2
First Air Date: October 07, 2015

| | | |
| --- | --- | --- |
| First Aired on | : | 2015 |
| Episodes | : | 19 episodes |
Leaving no stone unturned, Josh Gates' adventures take him around the globe as he immerses himself in the core locales linked to each tale. From excavating ruins in search of the real Robin Hood to sailing the high seas investigating Christopher Columbus and exploring Nepal's "sky caves" for Shangri La, Gates' archaeological background and ubiquitous sense of humor generate a new take on age-old stories.
Episodes
2x19 Hitler's Atomic Secrets (June 22, 2016)
---
The search for Nazi secrets and their stolen gold continues in the darkest corners of history; both underground and underwater. This time, Josh dives for relics of Nazi foreign minister Joachim Von Ribbontrop who dumped his family's entire fortune into the dark and deep waters of Lake Fuschlsee in the Austrian Alps. In order to learn if the Nazis where building an atomic bomb, he starts his quest for answers in Hitler's hometown of Linz. Then, he stops at the Mauthausen-Gusen concentration camp memorial in Sankt Georgen an der Gusen to pay his respects to the hundreds of thousands who perished here. He also explores 25 miles of tunnel under the Bergkristall complex, the largest secret underground facility ever built. It was designed by SS General Hans Kammler to oversee the Nazis nuclear project.
---
2x18 Nazi Gold Train (June 15, 2016)
---
Josh exposes Nazi secrets as he searches for the lost fortune of war criminal Adolf Hitler's billions in gold, art and relics stolen on his orders by the Nazis to suport his doomsday weapon during World War II. They also built networks of hidden tunnels and bunkers. Today, archaeologists use modern technology to recover treasure and excavate the underground legacy of the Third Reich. On his journey, Josh joins them, first finding answers in Germany, identifying gold in a Nazi train hidden inside a mountain in Poland. Then, in Austria, he explores a subterranean facility to a top secret lab to build a war machine.
---
2x17 Incan King's Mummy (June 08, 2016)
---
Josh searches for the lost mummy of Atahualpa, the last great king of the Incan empire, hidden high in the Andes Mountains and in the jungles and highlands of Ecuador. His reign ended when Spanish Conquistador Francisco Pizarro murdered him and brought the Inca civilization to an end. But the emperor obtained great power and wealth, even in death. His body was mummified in a sacred ritual to give him supernatural sway over the world of the living. Then, his body vanished. Archaeologists have been searching ever since.
---
2x16 Lost Mexican City (June 01, 2016)
---
Josh searches for the mysterious civilization of Teotihuacan, a lost empire left behind in Mexico with soaring pyramids dedicated to the gods, imposing temples, and a treasure trove of cryptic art. He seeks answers on who these indigenous people were, finds out their secrets that have been buried for 2,000 years, and what they left behind.
---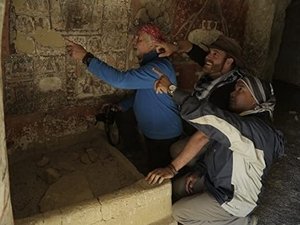 2x15 Shangri-La Found (March 09, 2016)
---
After learning about the ancient Buddhist realm of Shambhala in Kathmandu and exploring the skycaves, Gates continues his search for the real Shangri-La. This time, he discovers a rock tower used for human burials and filled with bones dating back to 800 A.D. Next, he travels to Lo Manthang for another day of investigation in the Martzon area to climb a cave system called Pumamba, which is linked to the legend. Then he heads to Chuusang, a remote cave monastery that has never been excavated before.
---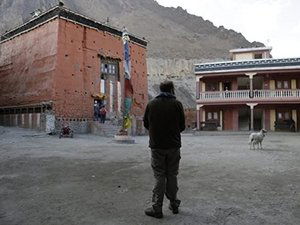 2x14 Searching for Shangri-La (March 02, 2016)
---
Gates searches high in the Himalayas for Shangri-La. He learns of its legend as a hidden utopia. In the most remote reaches of Nepal near the border of Tibet is an area known as the Mustang, an area that's been closed off to the outside world and the passage of time. But now Josh and his fellow archaeologists have been granted access to explore it. He finds out secrets hiding inside its sky caves, man-made chambers carved into cliff walls.
---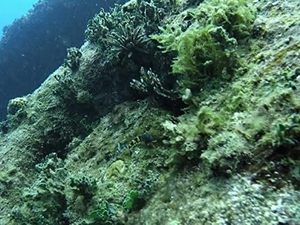 2x13 Columbus: Legend or Liar? (February 17, 2016)
---
Josh embarks on a journey around the world to uncover mysteries about Christopher Columbus. First, Josh looks for Columbus' legendary ship, the Santa Maria, and later ventures to find the real remains of the explorer.
---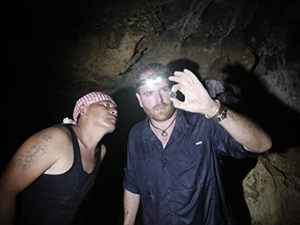 2x12 Yamashita's Gold (February 10, 2016)
---
Gates searches for Yamashita's Gold, millions of dollars in Southeast Asian gold and jewels that was looted by Japan and covertly transported to the Philippines under the direction of Japanese general Tomoyuki Yamashita during World War II. The fortune was hidden by gangsters, military generals, and a secret organization in tunnels and caves somewhere in the conquered country. But the treasure was lost when the Allies won the war, until a treasure hunter found part of it in 1970 and has been searching for it ever since.
---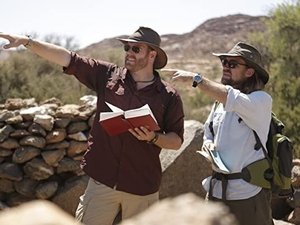 2x11 Kalahari Desert's Lost City (January 27, 2016)
---
Gates searches for a lost city in the Kalahari Desert in Africa. First discovered by circus pioneer The Great Farini in 1885, he supposedly came across the ruins of a lost city half buried in the scorching sands. Those who followed in his footsteps came up empty-handed and claimed it a hoax, while even some vanished. Today, a modern explorer launched an all new expedition which Gates joins.
---
2x10 Africa's Gold Hoard (January 13, 2016)
---
Gates travels to South Africa to search for the missing Kruger Millions, the gold coins of the country's entire financial reserve. The treasure vanished overnight after South African President Paul Kruger loaded the hoard on a train and it vanished overnight in 1900 during the Boer War.
---
2x09 The Sultan's Heart (January 06, 2016)
---
Gates hunts for the Heart of Suleiman the Magnificent, ruler of the Ottoman Empire in the 16th century. When Suleiman died in 1566 during a battle in Hungary, his body was brought back to Istanbul, but not before a ritual was performed involving the removal of his heart being placed in a gold container and buried beneath his tent. The Sultan's followers believed his heart has magical powers and continues to beat, waiting to be returned to its host. The town of Tubek was built over the burial site to honor the Sultan.
---
2x08 True Cross of Christ (December 23, 2015)
---
Gates searches for the True Cross. This relic, said to have mystical healing powers, has been lost for 2,000 years. Gates visits Jerusalem, Israel and Istanbul, Turkey, to find if the cross or fragments of it still exist. The cross was cut into three pieces on the orders of Empress Helena. He examines this legend at the Church of the Holy Sepulchre in the Old City where the tomb of Jesus is located and where he was crucified. Then he learns more about crucifixion in Tel Aviv, and discovers ancient cross wall carvings at the Church of the Nativity in Bethlehem.
---
2x07 Japan's Atlantis (December 16, 2015)
---
Gates goes to the ruins of Yonaguni Island, the westernmost Japanese island on the East China Sea, to determine whether the undersea structures are geologic or man-made. The Yonaguni Monument discoverer, Kihachiro Aratake, dives with Josh, showing him the undersea area with cut steps leading up to a level platform. Josh takes a rock sample for geologic analysis. In Osaka, archaeologist Michio Maezano shows Josh an ancient rock tomb. It proves that ancient people could have carved the Yonaguni structures, then an earthquake could have sunk them.
---
2x06 Finding Fenn's Fortune (November 18, 2015)
---
Gates searches for the treasure of art dealer Forrest Fenn, who after being diagnosed with terminal cancer hid his fortune, worth $2 million, deep in the Rocky Mountains north of his hometown of Santa Fe, New Mexico.
---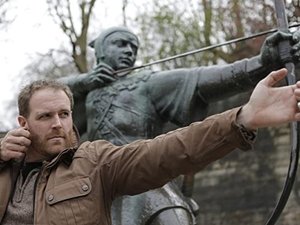 2x05 The Real Robin Hood (November 04, 2015)
---
Josh travels the English countryside on a mission to learn if Robin Hood was a real man and if he's the hero from the legends or a murderous outlaw. He dives into 800 years of ballads and stories at London's British Library, explores tunnels and caves beneath Nottingham, and joins historians in search of Hood's grave, first in Kirklees Priory, Yorkshire, and lastly at a churchyard in Loxley, where researchers believe an outlaw named Roger Godberd who was the real Robin Hood is buried.
---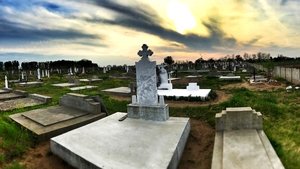 2x04 Hunting Vampires (October 28, 2015)
---
Gates digs up the truth behind vampire legends. His travels start at Curtea Veche in Romania, where he learns about Vlad the Impaler, the inspiration behind Dracula. Then off to Marotinu de Sus, a Romanian village, where six men desecrated a fresh grave believing it to be a "strigoi". He ends in Perperikon, Bulgaria to examine a supposed vampire grave.
---
2x03 Blackbeard's Hidden Gold (October 21, 2015)
---
Josh explores the ocean floor of the Cayman Islands and the coasts of North Carolina in his quest to find the lost treasure of the legendary pirate Blackbeard.
---
2x02 Genghis Khan's Tomb (October 14, 2015)
---
Josh journeys into the heart of Mongolia in search of the fabled lost tomb of Genghis Khan. After encountering harsh weather and resistance from locals, can Josh enter Mongolia's "Forbidden Zone" to locate the burial grounds?
---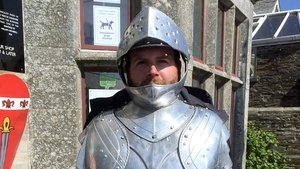 2x01 The Quest for King Arthur (October 07, 2015)
---
In the Season 2 premiere, Gates travels to England, Wales and Scotland to explore the legend of King Arthur.
---