American Odyssey
Season 1
American Odyssey
Season 1
First Air Date: April 05, 2015

| | | |
| --- | --- | --- |
| First Aired on | : | 2015 |
| Episodes | : | 13 episodes |
Episodes
1x13 Real World (June 28, 2015)
---
As the world discovers that the truth about Odelle, she and Aslam find refuge in Barcelona with someone from Luc's past. But when Odelle finally has a chance to tell her story to reporter Isabel Rainey, she encounters an unavoidable obstacle. Meanwhile, back in New York, the truth about Societel Mining's misdeeds sends ripples through Peter's world and Harrison works to expose Osela.
---
1x12 Bug Out (June 21, 2015)
---
While in Algeria with Luc and Aslam, Odelle gets used to a new life, only to ultimately be brought back to reality. Meanwhile, back in New York, Peter learns that Sophia Tsaldari is being forced to work with Jennifer Wachtel. Harrison uncovers a clue after Ruby's death.
---
1x11 Gingerbread (June 14, 2015)
---
Odelle is held hostage by an enigmatic shaman. She is then taken on a bizarre trip, during which she must face the ghosts of her past. Meanwhile, Peter's professional life and personal life take hits, and Harrison and Ruby embark on a romantic getaway.
---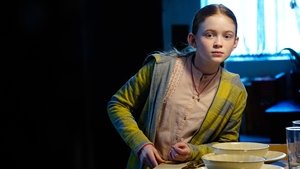 1x10 Fubar Bundy (June 07, 2015)
---
Odelle, Aslam and Luc hold an unconscious Frank in captivity. Meanwhile, Peter at last makes contact with Yusuf Qasim, and Ruby faces the reality that her mission is not yet complete.
---
1x09 Figmo (May 31, 2015)
---
Luc comes to Odelle and Aslam's rescue, and Odelle learns about the mysterious Frenchman's past. Back in New York, Sophia Tsaldari helps Peter get closer to Yusuf Qasim and further exacerbates the rift with his family. Bob tells Harrison the truth about Ruby, which has unintended consequences. Suzanne and Julia continue to bond, raising questions for both Ron and Col. Glen.
---
1x08 KMAG YOYO (May 24, 2015)
---
Odelle and Aslam are hit hard by Frank Majors' attack on Shakir Khan. Meanwhile, a desperate Peter makes a deal with Societel Mining CEO Alex Baker, as his marriage reaches a breaking point. Bob gets closer to discovering Ruby's true identity, though what he discovers might not be enough to stop her relationship with Harrison. Also, Suzanne makes a new friend.
---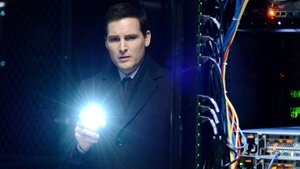 1x07 Soup Sandwich (May 17, 2015)
---
Peter breaks into a Societel Mining warehouse to uncover more evidence on the company's misdeeds, but the mission does not go as planned. Isabel Rainey comes to Club Cachette to hear Odelle's story, but Odelle and Aslam are forced to run, leaving Shakir Khan to fend for himself. Harrison and Bob finally make contact with Yusuf Qasim, a man who may have answers to their questions.
---
1x06 Wingman (May 10, 2015)
---
After seeing Aslam's picture on Shakir Kahn's television show, Odelle is finally reunited with her young friend. Maya's relationship with Cameron deepens, worrying Peter, who believes that the young man is a Societel Mining spy. Still hot on his father's trail, Harrison inquires about a story his father never finished.
---
1x05 Beat Feet (May 03, 2015)
---
Odelle receives orders from Col. Glen and treks to a secret CIA safe house, but it soon dawns on her that Glen might not be acting in her best interest. In New York, paranoia deepens when Peter discovers Societal Mining is investigating Joe; Harrison and Bob try to connect with Randall's last source.
---
1x04 Tango Uniform (April 26, 2015)
---
Tension is eased between Odelle and her captor, as Aslam and Frank Majors ramp up efforts to find her. Meanwhile, a senator complicates Peter's SOC investigation; Harrison prepares to deliver the eulogy at his father's funeral; and it's revealed that there's more to Randall's death than meets the eye.
---
1x03 Drop King (April 19, 2015)
---
Now captive in Bamako, Odelle must prove her value to an Ansar Dine interrogator. Harrison reluctantly turns to his famous journalist father for help when he learns he has a connection to Colonel Glen. Peter finds himself in danger after uncovering new evidence against Societel.
---
1x02 Oscar Mike (April 12, 2015)
---
Odelle tries to avoid detection while traveling through the desert with her Malian companion. Meanwhile, hacker Bob is reluctant to reveal evidence that Odelle is still alive, and Peter takes his suspicions about Societel to the Department of Justice.
---
1x01 Gone Elvis (April 05, 2015)
---
Sgt. Odelle Ballard obtains files that prove a major U.S. corporation is secretly funding terrorists. Litigator Pete Decker uncovers corruption in the private sphere. Activist Harrison Walters suspects a government cover-up.
---