Fresh Off the Boat
Season 3
Fresh Off the Boat
Season 3
First Air Date: October 11, 2016

| | | |
| --- | --- | --- |
| First Aired on | : | 2016 |
| Episodes | : | 23 episodes |
Episodes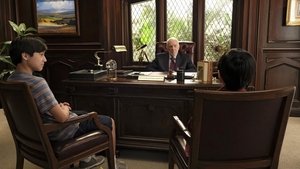 3x23 This Isn't Us (May 16, 2017)
---
Louis and Jessica make big changes to provide a better life for their family. Yet these changes come with their own set of challenges and possibly a few regrets.
---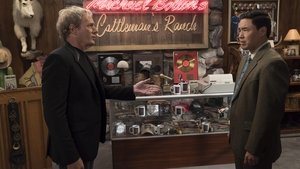 3x22 This Is Us (May 09, 2017)
---
Eddie graduates from middle school and is looking forward to starting high school with his crew. But when Jessica sets her sights on a new private school for Evan, she explores the idea of moving the family to a new upscale neighborhood, triggering more big changes for the whole family. Meanwhile, Louis gets an opportunity to expand Cattleman's Ranch with his new silent partner.
---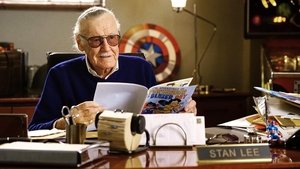 3x21 Pie Vs. Cake (May 02, 2017)
---
We don't have a summary for Pie Vs. Cake yet. Hang in there, or go ahead and contribute one.
---
3x20 The Masters (April 18, 2017)
---
Upon learning that Tiger Woods is half Thai, Louis and Jessica get inspired to groom Eddie and Evan into becoming the next great Asian golf prodigies. They put their differing parenting styles to the test and make a friendly bet to see who can develop the better golfer.
---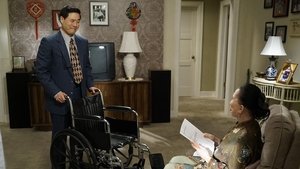 3x19 Driving Miss Jenny (April 11, 2017)
---
Louis worries that Grandma's new motorized wheelchair gives her too much freedom, so he makes it a point to keep a close eye on her. However, he quickly learns that his constant hovering is cramping her style. Meanwhile, Jessica fears that Emery's sentimental ways have turned him into a hoarder, and Eddie tries to hustle his way into Evan's already-successful side business.
---
3x18 Time to Get Ill (April 04, 2017)
---
When Jessica tries to sleep off a bad flu, Louis and the boys splurge on a pricey pay-per-view wrestling match that she would never allow. As they watch the match in silence, taking every precaution to ensure Jessica's recovery is not disturbed, they are shocked to learn that she was secretly having some fun of her own.
---
3x17 The Flush (March 14, 2017)
---
Louis excitedly plans a guys' weekend for he and Eddie, but is disappointed when he invites his buddies over for a sleepover instead. Unbeknownst to Louis, Eddie and his friends were hiding out in his room, trying beer for the first time. So when Eddie has an adverse reaction to alcohol, also known as the Asian Flush, Louis reassures his eldest son that the discomfort will pass and reminisces about his college drinking days. Meanwhile, Jessica, Emery, Evan and Honey go on a road trip to Georgia in search of "The Big Peanut" and to save a few dollars on a piece of furniture.
---
3x16 Gabby Goose (March 07, 2017)
---
Jessica's ultra-competitive nature is on full display when the Huangs host game night for couples.
---
3x15 Living While Eddie (February 28, 2017)
---
After her precious morning papaya goes missing and the dishwasher was used for its actual purpose rather than just a drying rack, Jessica automatically accuses Eddie as the culprit. Yet when a record store manager accuses him of stealing a CD, she realizes he has other motives for his actions. Meanwhile, Louis and Emery are bursting with excitement when a TV crew comes to shoot an infomercial at Cattleman's Ranch.
---
3x14 The Gloves Are Off (February 21, 2017)
---
Honey complains about Marvin's ex-wife and Nicole's mother Sarah, who lets Nicole do whatever she wants, forcing Honey to always be the tough parent. Jessica tries to do something about it, even though that's not what Honey wanted. Meanwhile, the kids see a commercial stating that a motorized chair can be free to someone over 65, but they don't know Grandma's age and she doesn't know herself.
---
3x13 Neighbors with Attitude (February 14, 2017)
---
Jessica is disappointed to learn that she is excluded from the Neighborhood Watch, because she has a reputation of not being a team player. But when Ann's son goes missing, Jessica proves that her independent security measures work better than everyone else's. Meanwhile, Eddie sets the stage for the perfect first kiss with Alison, on a special Valentine's Day-themed episode of ABC's "Fresh Off the Boat".
---
3x12 Sisters Without Subtext (February 07, 2017)
---
Jessica is thrilled that her sister Connie is finally taking the opportunity to go to college. But when she discovers that she wants to pursue an art degree, Jessica disagrees with Connie's passion for art and does not see how it would add any value to her or her family. Meanwhile, Marvin and Honey take Eddie, Emery and Evan with them to visit a retirement home. As much as Honey loves Marvin, she realizes that their age difference really does have long-term implications.
---
3x11 Clean Slate (January 18, 2017)
---
On the eve of Chinese New Year, Jessica pushes the entire family to settle all debts, disputes and grudges to ensure good fortune for the coming year. Unsure if she can contain her temper for the remainder of the day, Jessica enlists Emery to makes sure she keeps her cool. Meanwhile, Louis and Evan go on a wild goose chase to hunt down some hate mail, and Eddie is forced to entertain his super lame cousin, on a special Chinese New Year-themed episode.
---
3x10 The Best of Orlando (January 17, 2017)
---
Louis forgets to thank Jessica in his acceptance speech when he's named Small Businessman of the Year; and Eddie, Emery and Grandma start their own clothing line.
---
3x09 How to Be An American (January 03, 2017)
---
During Jessica's U.S. citizenship interview, she reveals shocking details about her past that even Louis was not aware of. Meanwhile, Eddie, Emery and Evan have a day off from school and attempt to take the family minivan out for a joyride.
---
3x08 Where are the Giggles? (December 13, 2016)
---
While the Huangs are out at the movies, Evan is accidentally left home alone, and Jessica vows to make it up to him. Meanwhile, Marvin takes a spill and is visited by Ghosts of Christmas Past, Present and Future.
---
3x07 The Taming of the Dads (December 06, 2016)
---
To celebrate their one-year anniversary, Eddie reluctantly agrees to take Alison to the see a modern remake of Romeo and Juliet. But when Louis and Alison's dad bond over their love of Shakespeare and crash their date, Alison wonders if she and Eddie's relationship has lost its spark. Meanwhile, Jessica gets called for jury duty and campaigns to be the "Jury Boss," and Emery and Evan struggle with the responsibilities of raising a Tamagotchi digital pet.
---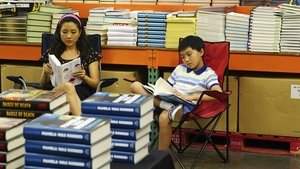 3x06 WWJD: What Would Jessica Do? (November 29, 2016)
---
Sundays are usually reserved for Jessica and Evan's weekly Costco run, but Jessica is thrown for a loop when Evan decides to go to church instead. Meanwhile, Marvin treats Louis to a free teeth-whitening session, and Eddie and Emery find creative ways to get rid of the healthy cereal in the multi-pack.
---
3x05 No Thanks-giving (November 15, 2016)
---
Louis and Jessica decide to open Cattleman's Ranch on Thanksgiving, inspiring Emery and Evan to get into the restaurant business.
---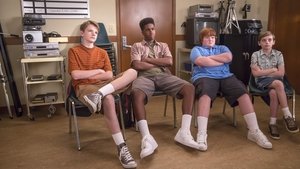 3x04 Citizen Jessica (November 01, 2016)
---
As Louis and the Cattleman's Ranch staff prepare to serve as a polling place for the 1996 election, Jessica suspects that one of the restaurant employees may be an undocumented immigrant. So when Jessica reports her findings to the I.N.S., she learns that her immigration status is also questionable. Meanwhile, Eddie and his friends have a heated debate over who killed rapper Tupac Shakur.
---
3x03 Louisween (October 25, 2016)
---
Louis tries to get Jessica into the Halloween spirit, but she's busy writing her first horror novel. In the meantime, Emery and Evan debate what costumes to wear and Eddie is excited about partying with high schoolers at Nicole's house.
---
3x02 Breaking Chains (October 18, 2016)
---
Eddie shows Emery the ropes on his first day of middle school, revealing that he convinced the teachers and staff into believing fake Chinese customs that provide special privileges at school. Meanwhile, Jessica is thoroughly offended when Louis hires a housekeeper to help lighten her load at home.
---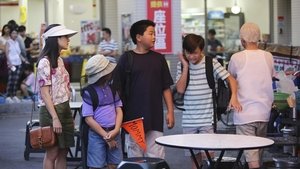 3x01 Coming from America (October 11, 2016)
---
The Huangs travel to Taiwan to set things right with Gene.
---