Divorce
Season 2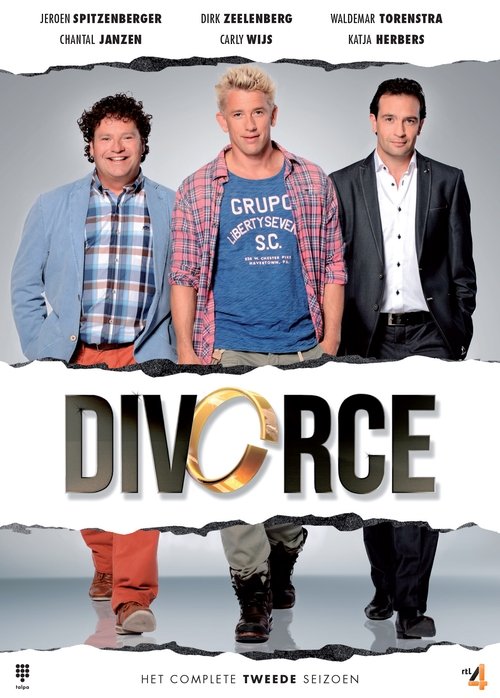 Divorce
Season 2
First Air Date: March 16, 2014

| | | |
| --- | --- | --- |
| First Aired on | : | 2014 |
| Episodes | : | 12 episodes |
Episodes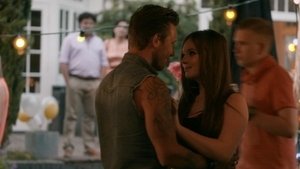 2x12 Episode 12 (June 01, 2014)
---
Joris is crazy about the panic of Joyce about the upcoming birth. David and Tamar organize a party for the sixteenth birthday of their daughter and come closer together. Sophie wants to officially divorce from Boudewijn, who all try to avoid that.
---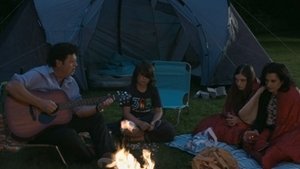 2x11 Episode 11 (May 25, 2014)
---
David and Tamar are camping in their own garden for some rest for their family. Joris constantly tries to calm due to the upcoming birth. Boudewijn fall under the spell of an interior caretaker.
---
2x10 Episode 10 (May 18, 2014)
---
The three men decided to make a new start. Joris is preparing the birth of the twins. Boudewijn hopes to get better in touch with Sophie by help from a mediator David makes short work of the lover of Tamar.
---
2x09 Episode 9 (May 11, 2014)
---
David does not tolerate the relationship between Tamar and the gym teacher of their daughter. Desiree leaves David. Boudewijn may sell the house of Desiree and does so in a very special way. The guys must do everything possible to preserve the mother of Joris as the house cleaner.
---
2x08 Episode 8 (May 04, 2014)
---
Boudewijn needs urgently money and can come to work in construction with Joris. But it isn't wholeheartedly. David is slung back and forth between the concerns for his family and his infatuation with Desiree.
---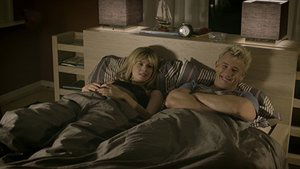 2x07 Episode 7 (April 27, 2014)
---
The pregnant Joyce is getting more and more desperate to get Joris back into a relationship with her, meanwhile he struggles with his relationship with Simone. Boudewijn and David both have trouble raising their children.
---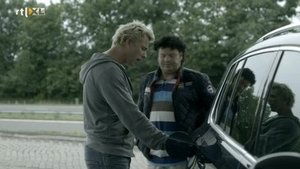 2x06 Episode 6 (April 20, 2014)
---
Boudewijn, Joris and David are going back-to-basics in the Ardennes. David has arranged for Boudewijn's brother to come too, to see if the two brothers can resolve their differences. A confrontation between the two is unavoidable.
---
2x05 Episode 5 (April 13, 2014)
---
David discovers that mixing business with pleasure doesn't work when Tamar is in the mix. Boudewijn is desperate to sell a house, even if it means taking extreme measures concerning an old, but randy, woman.
---
2x04 Episode 4 (April 06, 2014)
---
Boudewijn's business is slow and his financial problems are huge, he can't pay alimony for Sophie and his kids. David and Tamar find that now that they are separated they have a longing for each other.
---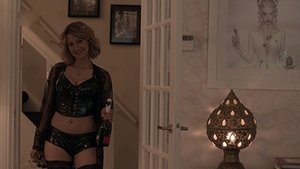 2x03 Episode 3 (March 30, 2014)
---
David wants Desiree, even if she is only available for love and not sex. Joris tries to fit into Simone's high-class lifestyle. Boudewijn looks up an old friend from high-school, but as it turns out, she is only looking for revenge.
---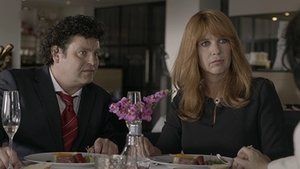 2x02 Episode 2 (March 23, 2014)
---
David does everything in his power to be liked by his cardiologist Desiree, meanwhile Tamar is in big financial trouble. Simone, a lawyer, falls head over heels for Joris. Boudewijn has trouble coping with Sophie's friendship with his own brother.
---
2x01 Episode 1 (March 16, 2014)
---
Boudewijn, David and Joris try to find out if their exes have ever cheated on them. Joris needs to figure out if he wants the unplanned twins Joyce is carrying.
---