Gatchaman Crowds
Gatchaman Crowds Insight
Gatchaman Crowds
Gatchaman Crowds Insight
First Air Date: July 05, 2015

| | | |
| --- | --- | --- |
| First Aired on | : | 2015 |
| Episodes | : | 12 episodes |
Episodes
2x12 insight (September 27, 2015)
---
Having accepted the masses' wishes, the Gatchamen head to battle with a strong resolve to put everything they have on the line in order to grant them.
---
2x11 trade-off (September 20, 2015)
---
A massive throng of Kuu-samas assemble from all across the country and swarm the town, and the Gatchamans go all-out to take them out.
---
2x10 seeds (September 13, 2015)
---
Rizumu's ideal world slowly starts coming to fruition. The small opportunity presents itself, and is magnified, causing chaos to spread quickly. However, Gelsadra, who is in the middle of all of this, believes he is just doing what the people want and smiles, despite some terrible things that have occurred. Meanwhile, Tsubasa who had separated herself from the Gatchaman and Gelsadra goes back home to Nagaoka to face Yuru-jii and herself...
---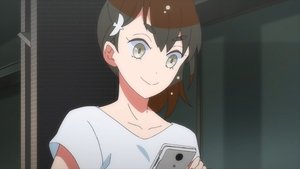 2x09 opt-out (August 30, 2015)
---
The general public has come to accept the Kuu-samas into society, and they seem to be helping with Gelsadra's wishes to help everyone become one. However, in order to make everyone become one, the Kuu-samas take the next step. The Gatchaman try to warn the public about the Kuu-samas and their actions, but they find out now that this has been set into motion, it's not easily stopped. The Gatchaman now consider Gelsadra and the Kuu-samas dangerous, which ends up making them unfavorable to the general public that loves both Gelsadra and the Kuu-samas...
---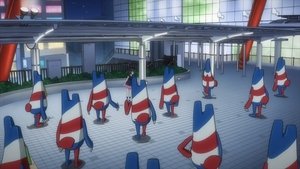 2x08 cluster (August 23, 2015)
---
Due to what happened to Gelsadra, the red speech bubbles suddenly produced mysterious life forms, which start appearing all over Japan and start interacting with everyone. The G members move out to deal with the mysterious beings, but things take a rather unexpected turn...
---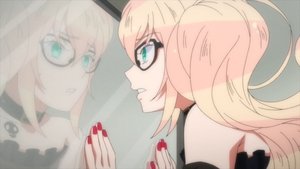 2x07 outbound (August 16, 2015)
---
Japan undergoes rapid change as Gelsadra continues his reforms based on his slogan, "Our Hearts as One, Create Our World, Together." With his popularity on a meteoric rise, his constituents are full of smiles. Tsubasa firmly believes that their shared dream will soon come true, but some cannot help but feel a sense of disquiet over the rapidity of change...
---
2x06 engagement (August 09, 2015)
---
With the support of a majority of voters in the smartphone election, Gelsadra becomes the prime minister. He quickly absorbs knowledge and gains an understanding of politics in Japan.
---
2x05 halo effect (August 02, 2015)
---
The prime minister elections have finally begun. While Sugayama's predicted to win by a landslide, Gelsadra uses his powers to discern what the people want. What he promises his supporters is enough to create a rift even among the Gatchamen.
---
2x04 2:6:2 (July 26, 2015)
---
Believing in her brand of justice, Tsubasa races to save a fading life with a strong wind at her back. Her rescue of Rui with Gelsadra is broadcast live nationwide, inspiring admiration for the new heroes among the people of Japan. As she strikes a blow to end the conflict, a new chapter begins...
---
2x03 launch (July 19, 2015)
---
Tsubasa arrives in Tokyo with Gelsadra, where they are promptly enlisted to appear as guests in the popular Millione Show. There, they make a favorable impression, and they're soon familiarization themselves with their new teammates in the Gatchaman HQ, Tachikawa CAGE. However, Suzuki Rizumu, the VAPE leader, is about to make his move...
---
2x02 penetration (July 12, 2015)
---
Tsubasa has been abruptly thrust into the Gatchaman role, but her positive mindset moves her to embrace her new life and vow to act as a hero. Meanwhile, Rui continues his investigation of the mysterious organization VAPE, but he is suddenly accosted by the red CROWDS...
---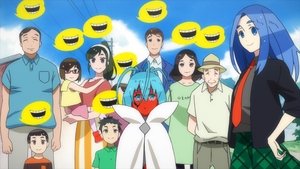 2x01 contact point (July 05, 2015)
---
Misudachi Tsubasa is an ordinary high school student in Nagaoka City. But everything changes when an alien spaceship lands crashes down right next to her house and the Tachikawa Gatchaman crew come to investigate...
---