Kingdom
Season 2
Kingdom
Season 2
First Air Date: October 14, 2015

| | | |
| --- | --- | --- |
| First Aired on | : | 2015 |
| Episodes | : | 20 episodes |
Season two begins with Ryan "The Destroyer" Wheeler defending his title and Jay finding a new obsession. Alvey's improved fortune has led to a bigger gym, but also a bigger appetite for risk. Lisa, the beautiful and fierce second in command at Navy St. MMA, focuses on managing Alicia, an impulsive but skilled female fighter. Nate's determination to get back in the cage causes rifts with his family and complicates his self-identity. Christina gets a taste of sober life while continuing to carry the burden of her sons' struggles towards victory—with victory comes agony and a price.
Episodes
2x20 No Sharp Objects (August 03, 2016)
---
The rematch between Jay and Ryan for Jay's lightweight title belt could not come at a worse time for a reeling Jay. Alvey rescues an old friend from a bad spot.
---
2x19 Late to Leave (July 27, 2016)
---
Alicia makes a career defining decision that will alter her relationships with everyone in the gym. Keith presents a challenge to Ryan, reminding him just how unstable his roommate can be.
---
2x18 Cut Man (July 20, 2016)
---
Alicia faces the biggest challenge of her career in a fight that promises to vault her to new heights if she can secure the victory. Alvey must contend with how Lisa's return impacts his relationship with Roxanne.
---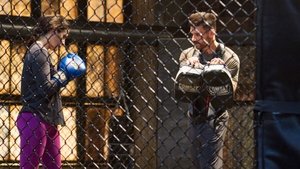 2x17 Help Wanted (July 13, 2016)
---
Lisa returns to Los Angeles, but she's unsure of what life is waiting for her there. Ryan demonstrates his dominance of the gym while Nate attempts to drag Jay away from his new life with Ava.
---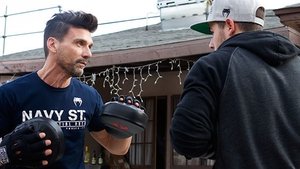 2x16 Halos (July 06, 2016)
---
Nate returns to the cage looking for an end to his losing streak and to prove to Alvey and everyone else that he's still a viable fighter. Mac brings something into Navy St. that threatens the gym's operations.
---
2x15 Take Pills (June 29, 2016)
---
Jay and Ava's plans are completely upended when an unexpected visitor comes looking for Christina. Ryan breaks up Alicia's living situation while questions about why he lost his championship fight swirl.
---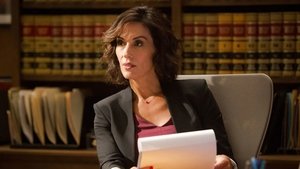 2x14 Do Not Disturb (June 22, 2016)
---
Alicia receives an offer that Alvey believes looks more promising than it is. Jay and Ava celebrate his lightweight championship, retreating into each other. Alvey must make amends for a past accident.
---
2x13 Woke Up Lonely (June 15, 2016)
---
The day of Jay and Ryan's fight sees everyone taking on new roles: Nate cornering Jay, Alicia and Ava hosting the afterparty, and Alvey taking a step back. But before any of that can happen, Ryan still has to be convinced that he's ready to fight.
---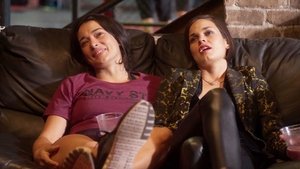 2x12 No Fault (June 08, 2016)
---
Alicia is surprised by the arrival of a family member. Ryan heads to the doctor after his drunken brawl places his championship match in doubt. Nate picks up a new job, one full of unexpected demands.
---
2x11 Lay and Pray (June 01, 2016)
---
As Jay and Ryan promote their upcoming championship bout, Alvey is on the receiving end of tragic news. But all attention shifts to Alicia as she preps for her first professional fight as a member of Navy St.
---
2x10 Traveling Alone (December 16, 2015)
---
Ryan defends his lightweight title, while Nate and Jay discover Christina in a bad spot. Alvey gets a call from an old friend, and Lisa makes a final decision regarding her future.
---
2x09 Living Down (December 09, 2015)
---
Christina searches for new living arrangements, Lisa realizes Alvey's home may not be the place for her, and Ryan and Jay cut weight as their respective title fights loom.
---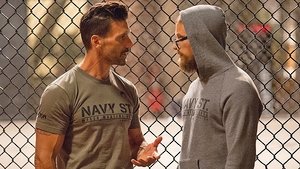 2x08 Smoker (December 02, 2015)
---
Alvey and Lisa open Navy St. up for a showcase, inviting sponsors into the gym to see Alicia in action. Ryan and Jay, knowing this could be their last opportunity to evade Alvey's attention, enjoy a cheat day.
---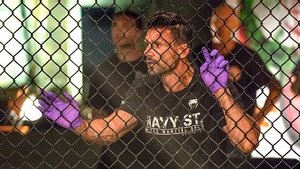 2x07 The Demon Had A Spell (November 25, 2015)
---
Alvey and Nate head off to a low-rent fight in Fresno, Jay grows feral as he deals with his weight cut and breakup with Laura, and Lisa hatches a plan to resurrect Ryan's image.
---
2x06 Pink at Night (November 18, 2015)
---
Jay tracks down his competition for Laura, while Christina eyes a career change. Lisa cuts a deal with Garo, presenting Jay with an unexpected opportunity.
---
2x05 Happy Hour (November 11, 2015)
---
Ryan heads to his dad's house to check on him, where a new relationship seems possible. Jay agrees to Alvey's plan for a new direction and Nate eyes a quick return to the cage.
---
2x04 Be First (November 04, 2015)
---
Nate finds his problems compounded after his loss and Jay spins out of control in his pursuit of Laura. Lisa explores what her future will look like when her baby arrives.
---
2x03 Broken or Missing (October 28, 2015)
---
Keith is released from jail and moves back in with Ryan, Jay is given an intriguing offer by Garo, and Nate has his first fight back since he was brutally assaulted.
---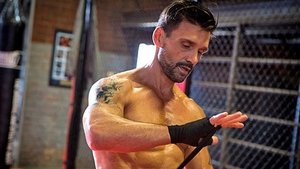 2x02 Simulations (October 21, 2015)
---
Alvey deals with Ryan's reckless decisions and Lisa introduces her newest fighter, Alicia, to Navy St. Nate gears up for his return to the cage. Jay meets a photographer, Laura, who presents professional and personal opportunities.
---
2x01 New Money (October 14, 2015)
---
Ryan contends with illness on the day of his title defense, Jay's opponent presents him with an unexpected challenge, and Lisa recruits a new fighter. Alvey oversees it all while opening up a new gym.
---