Kingdom
Season 1
Kingdom
Season 1
First Air Date: October 08, 2014

| | | |
| --- | --- | --- |
| First Aired on | : | 2014 |
| Episodes | : | 10 episodes |
Alvey Kulina and his girlfriend Lisa Prince struggle with keeping their gym, Navy St., financially stable. Their best hopes are Alvey's younger son, Nate, an up an coming fighter, and Lisa's ex-fiance and former MMA champ, Ryan Wheeler, just released on parole from prison.
Episodes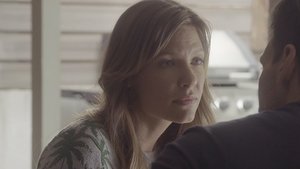 1x10 King Beast (December 11, 2014)
---
On fight night, everyone is focused on Jay and Ryan, leaving the rift between Alvey and Lisa for later. Lisa questions her role in their life. Christina's demons show signs of surfacing.
---
1x09 Cut Day (December 04, 2014)
---
It's cut day for Ryan and Jay. With the weigh-in only hours away, the two struggle through the agony of cutting weight while Lisa tries to reach Alvey. Nate, determined to get back into the ring quickly, asks Mac for help.
---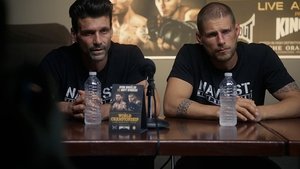 1x08 The Gentle Slope (November 27, 2014)
---
Ryan and Alvey are in the spotlight at the King Beast promotional event. Alvey counsels Christina on getting professional help for her addiction. Lisa sees a lawyer looking for advice. Jay searches for Hector & Carlos.
---
1x07 Animator/Annihilator (November 20, 2014)
---
Tensions run high between Lisa and Alvey after Christina shows up at Navy St. Garo tries to find out how Ryan's training is coming along. Jay, building off the recent win, asks Garo to give him a chance. Christina wrestles with her emotions.
---
1x06 Please Refrain From Crying (November 13, 2014)
---
Ryan pleads with his father for forgiveness. Michael bullies Keith. Christina spends time with Nate, and opens up to him about her youth.
---
1x05 Eat Your Own Cooking (November 06, 2014)
---
Alvey fantasizes about revenge and questions his self control; Lisa's father comes to town; Nate's love life heats up; Keith and Ryan struggle with loneliness during Family Day at the halfway house; Alvey advises Lisa to forgive Ryan.
---
1x04 Flowers (October 30, 2014)
---
Christina wants a fresh start. Jay has other ideas on how to save her. Alvey is on edge after potential investors send unwelcome gifts to the gym. Lisa reveals she's going to help Jay. Nate finally speaks with Detective Gaines about his case.
---
1x03 Piece of Plastic (October 23, 2014)
---
Ryan settles into a new job with fellow ex-cons while Alvey meets with Ryan's parole officer. Nate begins physical therapy. Keith is taunted by Michael. Ryan learns of Keith's past. Jay offers Christina a way out.
---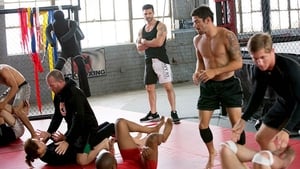 1x02 Glass Eye (October 15, 2014)
---
Lisa lays out the reality of their finances while Alvey tries to convince her his plan for Ryan is the solution. Ryan adjusts to life in a halfway house.Jay professes his desire to fight again, but Alvey refuses to help until he sees more dedication.
---
1x01 Set Yourself on Fire (October 08, 2014)
---
Alvey and Lisa are struggling to keep Navy Street afloat. Their best hope is Alvey's son Nate, an up and coming fighter. Jay, Alvey's other son, is on the outs with his father. When Lisa's ex and former MMA champ, Ryan, shows up, complications arise.there is no overview
---