Steven Universe
Season 2
Steven Universe
Season 2
First Air Date: March 13, 2015

| | | |
| --- | --- | --- |
| First Aired on | : | 2015 |
| Episodes | : | 29 episodes |
Episodes
2x29 Log Date 7 15 2 (January 08, 2016)
---
Steven sneaks a listen to a friend's audio diary.
---
2x28 Message Received (January 07, 2016)
---
Steven has doubts about believing in everyone.
---
2x27 It Could've Been Great (January 06, 2016)
---
The Gems take a trip to the moon.
---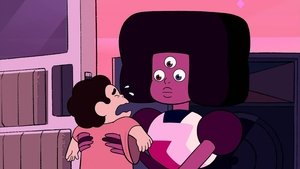 2x26 Steven's Birthday (January 05, 2016)
---
Steven has a birthday party out at the barn, and decides he has some growing up to do.
---
2x25 The Answer (January 04, 2016)
---
Garnet finally tells Steven the story of how she came to be a Crystal Gem.
---
2x24 Too Far (October 15, 2015)
---
Peridot gets carried away with gem gossip, and unintentionally really hurts Amethyst's feelings.
---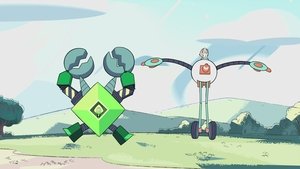 2x23 Back to the Barn (October 08, 2015)
---
The Crystal Gems and Peridot go to the family barn to build a gem drill that can take them to the Cluster's location. However, when Peridot and Pearl fight over who will lead the project, Steven suggests they build robots and compete with each other.
---
2x22 When It Rains (October 01, 2015)
---
After Steven explains Earth's workings, including rainstorms, to Peridot, she takes Steven to the Kindergarten to tell him more about the Cluster.
---
2x21 Catch and Release (September 24, 2015)
---
The Crystal Gems finally capture Peridot, but Steven suspects that she knows something and lets her live in his bathroom.
---
2x20 Sadie's Song (September 17, 2015)
---
Steven helps Sadie with an act for the annual Beach City Beach-a-Palooza.
---
2x19 Nightmare Hospital (September 10, 2015)
---
Steven and Connie must sneak into a hospital to retrieve Rose Quartz's sword from Connie's mother.
---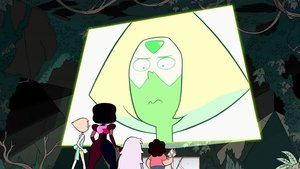 2x18 Friend Ship (July 17, 2015)
---
After the recent events, Pearl wants to redeem herself by capturing Peridot, who traps the Crystal Gems in an old, abandoned Gem spaceship.
---
2x17 Historical Friction (July 16, 2015)
---
Steven is asked by Jamie to participate in a play funded by Mayor Dewey about Beach City's founding, with Pearl stepping in to provide a more historically accurate script.
---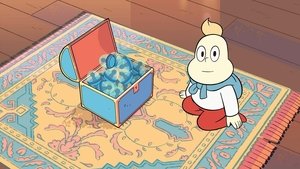 2x16 Onion Friend (July 15, 2015)
---
When they visit Onion's house, Amethyst rekindles her friendship with his mother, Vidalia, while he shows Steven around his room.
---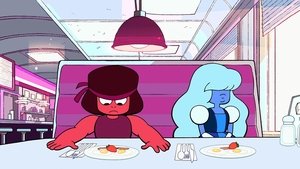 2x15 Keystone Motel (July 14, 2015)
---
While she accompanies Greg and Steven on a road trip to another state and a visit to a motel in that state, Garnet's frustration with what Pearl did in the previous episode causes her to split into Ruby and Sapphire.
---
2x14 Cry for Help (July 13, 2015)
---
When TV broadcasts are disrupted by a video signal emitted by Peridot from a Gem communication tower, Garnet chooses to fuse with Pearl into Sardonyx to destroy it, which dismays Amethyst. As the tower keeps being fixed, however, Steven and Amethyst are shocked to discover who's really behind it.
---
2x13 Chille Tid (June 19, 2015)
---
Garnet has Pearl and Amethyst stay with Steven, who is exhausted from searching for Malachite in the ocean with the Gems, for a slumber party. However, Steven is rattled by recurring dreams of Lapis Lazuli.
---
2x12 We Need to Talk (June 18, 2015)
---
After witnessing Steven and Connie fuse again, Greg explains to them how he learned about gem fusion from his time with Rose Quartz, hoping to pull it off himself in order to grow closer to her.
---
2x11 Keeping it Together (June 17, 2015)
---
While the Crystal Gems chase after Peridot in the Kindergarten, Steven and Garnet discover a dark secret while exploring its inner workings.
---
2x10 Rising Tides, Crashing Skies (June 16, 2015)
---
Ronaldo investigates the Crystal Gems in a web documentary for his "Keep Beach City Weird" blog.
---
2x09 Sworn to the Sword (June 15, 2015)
---
Wanting to protect Steven, Connie takes up swordfighting lessons with Pearl.
---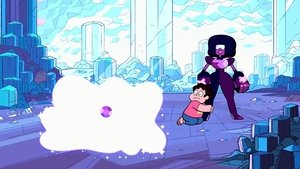 2x08 Reformed (April 30, 2015)
---
Amethyst keeps trying to find a new form to regenerate into while she, Steven and Garnet chase after a monster loose in the Temple.
---
2x07 Love Letters (April 23, 2015)
---
When Jamie the mailman falls in love with Garnet, Steven and Connie must help turn him down gently.
---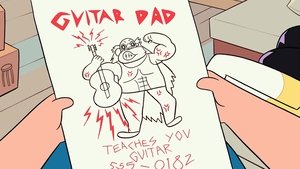 2x06 Shirt Club (April 16, 2015)
---
Steven and Buck make T-shirts.
---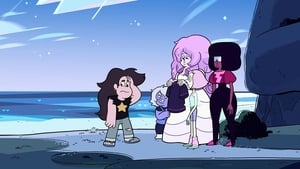 2x05 Story for Steven (April 09, 2015)
---
Greg tells Steven the story of when he first met Rose Quartz.
---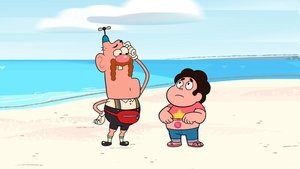 2x04 Say Uncle (April 02, 2015)
---
In this non-canon episode, Uncle Grandpa arrives to aid Steven in unlocking the power of his gem.
---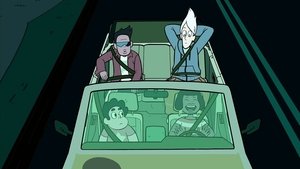 2x03 Joy Ride (March 26, 2015)
---
Buck, Jenny and Sour Cream take Steven out on a late-night joyride to lift his spirits and teach him how to have fun, until they end up discovering Peridot's escape pod.
---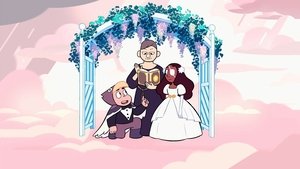 2x02 Open Book (March 19, 2015)
---
When Connie is upset by the ending of her favorite book series, Steven takes her to Rose Quartz's room, where they remake the ending.
---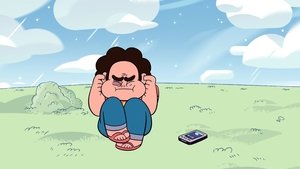 2x01 Full Disclosure (March 13, 2015)
---
Steven tries to avoid Connie so he won't have to tell her about his ordeal with the Homeworld Gems from the previous episodes.
---