Salem
Season 1: Witch Among Us
Salem
Season 1: Witch Among Us
First Air Date: April 20, 2014

| | | |
| --- | --- | --- |
| First Aired on | : | 2014 |
| Episodes | : | 13 episodes |
Episodes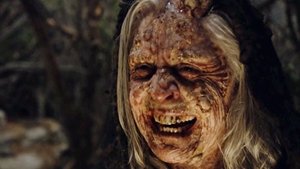 1x13 All Fall Down (July 13, 2014)
---
Alden comes to learn Mary's biggest secret.
---
1x12 Ashes Ashes (July 06, 2014)
---
Alden's trial begins, triggering a chain of events that breaks nearly every remaining allegiance left in Salem. While Mary arms the Malum for the Grand Rite, the coven elders urge her to use Alden as the final sacrifice. Increase seizes Mercy's acolytes for information to use against Alden – an act that carries more consequences than anyone anticipated.
---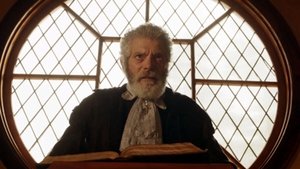 1x11 Cat and Mouse (June 29, 2014)
---
Increase's warpath continues as Alden finds himself the target of fresh accusations – and at the mercy of the Selectmen, thanks to a surprise move by a healthier George Sibley – leading Mary to hatch a desperate plan to save him. Cotton finds himself frozen in a tug of war between his father and his loyalty to Alden. Meanwhile, Anne learns the truth about her father.
---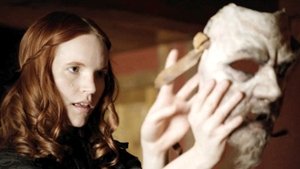 1x10 The House of Pain (June 22, 2014)
---
Increase gets closer to understanding who really runs things in Salem; at the same time, Anne finds herself in danger, and in need of Alden's help, while investigating a mystery.
---
1x09 Children, Be Afraid (June 15, 2014)
---
Salem sees a second death since Increase's arrival in town, and Mary struggles to get George back under her control. Mercy and her acolytes flex their growing power while Increase grows closer with Isaac, putting Isaac's loyalty to Mary in question.
---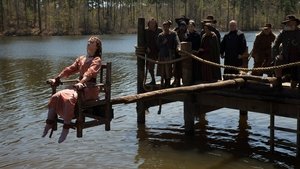 1x08 Departures (June 08, 2014)
---
Increase Mather makes it his first order of business to catch a real witch, and starts by pinpointing a prominent figure from Salem's most sinful district. Mary worries that Increase will detect that his old friend George is under a spell and enlists the help of Isaac to deter Increase from uncovering the truth. Meanwhile, accusations within Salem intensify and Cotton must deal with a painful turn of events – and Anne's suspicions of her father reach a fever pitch.
---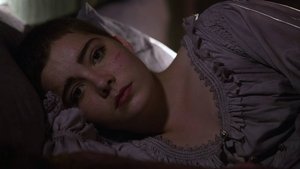 1x07 Our Own Private America (June 01, 2014)
---
Romantic yearnings between Mary and Alden heighten as Cotton deals with a unique accusation in the trials. Meanwhile, a powerful witch hunter makes his way towards Salem.
---
1x06 The Red Rose and the Briar (May 25, 2014)
---
Alden and Cotton find themselves face-to-face with a real witch, and an unlikely ally keeps the coven from tracking down their missing sister. Tituba feels left out when Mary decides to initiate a new member into the coven. As Mary takes her new acolyte under her wing, she recalls her own path after the fateful events surrounding Alden's departure from town seven years ago. Meanwhile, Alden and Cotton learn to their horror that the trials have actually been helping the witches – and soon find themselves under attack after they lose control of their captive.
---
1x05 Lies (May 18, 2014)
---
The witches of Salem's coven meet in the woods – without Mary and Tituba – and agree that they have no choice but to eliminate one of their most dangerous threats: Alden. Meanwhile, Alden and Cotton realize the true, dangerous nature of the mysterious object they uncovered – and use it to ensnare something of much graver importance. Mary realizes that her own coven has been plotting without her… and the relationship between Mary and Mercy is no longer what it seems.
---
1x04 Survivors (May 11, 2014)
---
An old nemesis of Alden's arrives in Salem with secrets that could destroy him. Meanwhile, Mary loses her grip on Mercy.
---
1x03 In Vain (May 04, 2014)
---
Salem trembles in the aftermath of the trial, and Anne turns to John Alden for comfort. Mysterious circumstances lead Alden to suspect Magistrate Hale is not who or what he appears to be. Mary discovers who witnessed the witches' ceremony and deliberates a course of action. Elsewhere, George Sibley begins hatching a plan to escape Mary's clutches.
---
1x02 The Stone Child (April 27, 2014)
---
With witch fears rising, Alden seeks the truth of what's really going on in Salem while Cotton continues to wrestle with his guilt and Mary looks to execute a plan. The witches get closer to finding out who interrupted the ceremony, but Mary continues to find her emotions for Alden affecting her focus. A clue in the woods leads Cotton and Isaac to find more evidence that the witches may indeed be real.
---
1x01 The Vow (April 20, 2014)
---
After ten years of service fighting in the French and Indian War, John Alden returns to his home in Salem, Massachusetts, intent on reuniting with his love, Mary. Upon his arrival, he is stunned to discover that the town has been swept up in a wave of witch hunt hysteria, and that Mary has married the town's richest and most powerful resident.
---