Faking It
Season 2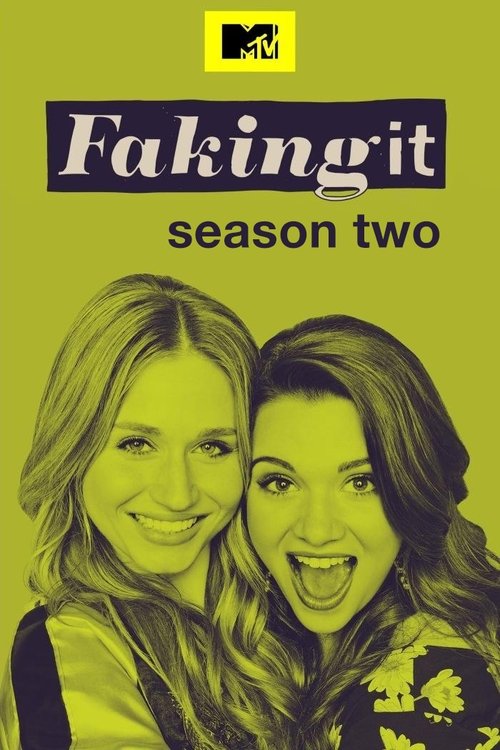 Faking It
Season 2
First Air Date: September 23, 2014

| | | |
| --- | --- | --- |
| First Aired on | : | 2014 |
| Episodes | : | 20 episodes |
This season, everyone is faced with a dilemma that forces them to tell the truth or keep a secret. Best friends Amy and Karma struggle with figuring out their relationship after Amy revealed her true feelings for Karma.  Questions are answered – will Karma find out about Liam and Amy's hook-up?  What will happen to 'Karmy?' Will Liam and Karma get back together? What are Lauren's pills for? Can Shane really be in a celibate relationship?
Episodes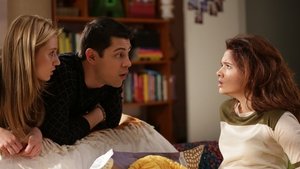 2x20 School's Out (November 02, 2015)
---
Hester's future lies in the balance; Amy makes an important decision.
---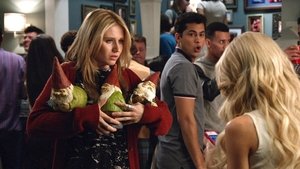 2x19 The Deep End (October 26, 2015)
---
Lauren and Amy host a house party; Karma reinvents herself.
---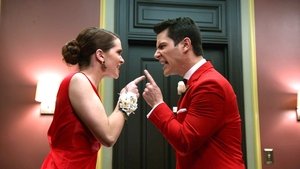 2x18 Nuclear Prom (October 19, 2015)
---
Karma and Shane try to one up each other; Amy is surprised by new feelings.
---
2x17 Prom Scare (October 12, 2015)
---
When attendance at the Prom is made mandatory, everyone scrambles to find a date; Shane's sister stirs up trouble.
---
2x16 Faking It... Again (October 05, 2015)
---
Amy and Karma pretend to be a couple one more time; Shane and Liam try to find their groove again.
---
2x15 Boiling Point (September 28, 2015)
---
Tensions come to a head when the gang gets detention.
---
2x14 Saturday Fight Live (September 21, 2015)
---
Lauren and Amy think one of their parents is having an affair. Karma and Shane feel insecure in their relationships.
---
2x13 Future Tense (September 14, 2015)
---
A college fair makes Amy question her future. Liam suspects he's found his real dad.
---
2x12 The Revengers: Age of the Monocle (September 07, 2015)
---
Shane and Amy help Lauren with her revenge on Theo; Karma and Reagan must work together.
---
2x11 Stripped (August 31, 2015)
---
When a new Principal cracks down on Hester, Shane leads a revolt. Amy suspects Karma is hiding something.
---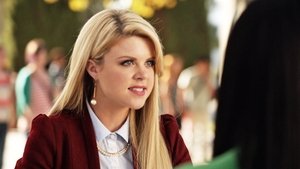 2x10 Busted (November 25, 2014)
---
Amy and Karma argue; Liam receives some promising news about his future; Lauren makes a discovery about her relationship; Shane crosses a line to get what he wants.
---
2x09 Karmic Retribution (November 18, 2014)
---
Amy, Karma and Liam find themselves at odds during a school-wide social experiment.
---
2x08 Zen and the Art of Pageantry (November 11, 2014)
---
After Lauren enters a beauty pageant, Amy follows suit to prove she is a contender.
---
2x07 Date Expectations (November 04, 2014)
---
Everyone has a date Saturday night.
---
2x06 The Ecstasy and the Agony (October 28, 2014)
---
An embarrassing mistake is made by Liam. Shane and Amy invite Lauren to join them at a dance party.
---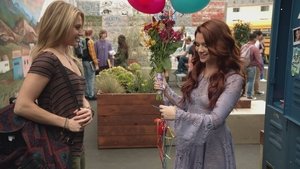 2x05 Present Tense (October 21, 2014)
---
Amy plans a scavenger hunt to celebrate Karma's sixteenth birthday.
---
2x04 Lying Kings and Drama Queens (October 14, 2014)
---
Karma, Lauren and Shane compete for a spot in Hester's drama club; Amy crashes a posh part at Liam's mansion.
---
2x03 Lust in Translation (October 07, 2014)
---
Sexy Brazilians arrive at school; Karma tries to get Amy to fall for someone else.
---
2x02 You Can't Handle the Truth or Dare (September 30, 2014)
---
Karma and Amy must deal with the tension between them during a girl's weekend; Liam's new friend takes him to a dive bar, making Shane jealous.
---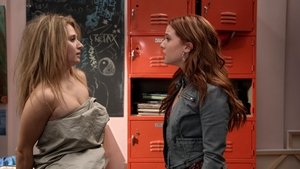 2x01 The Morning Aftermath (September 23, 2014)
---
Karma deals with the fallout from Amy's confession; Amy feels guilty about her tryst with Liam; Lauren and Shane devise a plan to protect Lauren's secret.
---