Bitten
Season 2
Bitten
Season 2
First Air Date: February 07, 2015

| | | |
| --- | --- | --- |
| First Aired on | : | 2015 |
| Episodes | : | 10 episodes |
Episodes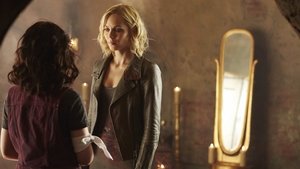 2x10 Fine Temporum (April 11, 2015)
---
Elena and The Pack storm the Delphi building to save Savannah, the witches, and the werewolves in a final showdown against Aleister and Clara.
---
2x09 Scavenger's Daughter (April 04, 2015)
---
Rachel and Logan battle their own demons as Aleister's Undoing takes hold of the witches and has unexpected consequences for the wolves. The Pack and the Coven do their best to defeat him before sunrise—when life as they know it will change forever if Aleister and Clara get their way. A reluctant Ruth resorts to Left Hand magic to fight her son while a surprise ally appears to offer help to Jeremy and his Pack.
---
2x08 Dark Arts (March 28, 2015)
---
Having possessed Clay's body, Aleister returns to Stonehaven where he creates ideal conditions to abduct Savannah. Meanwhile, Clay finds himself trapped in his unconscious, wrestling with both the occupying Aleister and his own mind in a way that could destroy him.
---
2x07 Bad Dreams (March 21, 2015)
---
When the new Spanish Alpha tries to blackmail Jeremy into murdering the Russian Alpha, the Pack has things under control until a surprise visit from Savannah upends their plans. Nick and Paige try to secretly meet Nick's mother.
---
2x06 Nine Circles (March 14, 2015)
---
Aleister casts a mind-bending spell on Elena, forcing her into a battle against her own dark fears and demons. Meanwhile, Rachael is locked in a cage with Logan, struggling to come to terms with what he is. In a nearby forest, Clay and Paige must overcome their personal differences in order to find Aleister's compound.
---
2x05 Rabbit Hole (March 07, 2015)
---
In order to stay alive, Elena must guide Dr. Bauer through her first Change as The Pack and Coven try to figure out who Aleister is, and where his compound is located.
---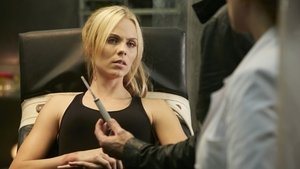 2x04 Dead Meat (February 28, 2015)
---
Elena awakens to find herself the subject of painful tests in a hidden compound run by a maniacal and powerful cult leader. Meanwhile, The Pack and witches must resort to dark magic in an effort to track down their missing members.
---
2x03 Hell's Teeth (February 21, 2015)
---
When a new threat proves to be more powerful than anticipated, both The Pack and Coven suffer heavy losses in the confrontation.
---
2x02 Scare Tactics (February 14, 2015)
---
Clay investigates a mysterious symbol that may be related to witchcraft while the rest of The Pack interrogates a captive Malcolm. However, when both inquiries lead to the same destination, The Pack is faced with a disturbing truth – witches live among us.
---
2x01 Bad Blood (February 07, 2015)
---
Elena and The Pack are on the hunt for Malcolm. Meanwhile, back at Stonehaven, Jeremy receives an ultimatum from the Council of International Alphas that challenges his leadership over North America.
---