Impractical Jokers
Season 7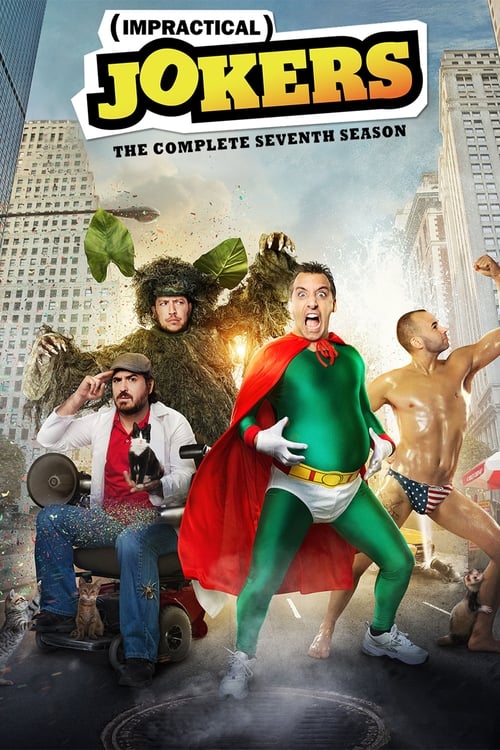 Impractical Jokers
Season 7
First Air Date: February 01, 2018

| | | |
| --- | --- | --- |
| First Aired on | : | 2018 |
| Episodes | : | 26 episodes |
Episodes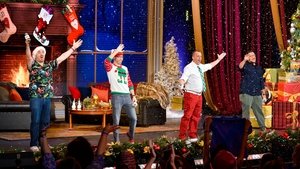 7x26 Staten Island Holiday Spectacular (December 07, 2018)
---
The guys celebrate with some unseasonable specials, followed by new toys you may not want under the tree. Then, gift wrapping goes awry, and the big loser has a close encounter with some hungry wild life.
---
7x25 Pantsing With the Stars (November 29, 2018)
---
The guys pair up to share educational ideas with perplexed parents; they teach Krav Maga to martial arts newbies; when one Joker refuses, he becomes the big loser and faces an opponent who scares the pants off him.
---
7x24 Hell on Wheels (November 15, 2018)
---
The guys try and work out the kinks as physical therapists, then pitch some way out-of-the-box ideas for TV hosts. Plus, the big loser gets rolled over by some speedy ladies.
---
7x23 The Bogey Man (November 09, 2018)
---
The laughing gas flows freely when the guys pose as dental assistants. Later they make headlines for all the wrong reasons and get burned giving some campfire tips. Plus the big loser scores a hole in none on the links.
---
7x22 Autograph Corrector (November 01, 2018)
---
The guys rely on the kindness of strangers to help answer some awkward questions; the guys go looking for love in the park; the big loser strikes out amongst baseball fans with an assist from former MLB baseball player Tino Martinez.
---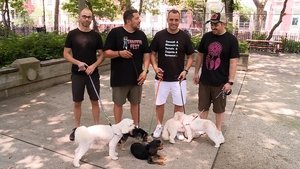 7x21 Out of Left Field (October 25, 2018)
---
The guys try not to crack up during a four-way face off; the guys find out that a stroll with the Gatto pups is no walk in the park; the loser suffers more than muscle failure in a major-league embarrassment.
---
7x20 Hump Day (October 19, 2018)
---
---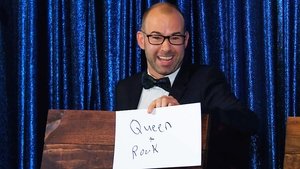 7x19 Dropping Knowledge (October 12, 2018)
---
---
7x18 Chick Magnet (October 05, 2018)
---
---
7x17 Like a Boss (September 27, 2018)
---
---
7x16 To Hatch a Predator (September 20, 2018)
---
The Jokers perform unusual methods of DNA testing and get too close for comfort at the grocery store. Then, tonight's big loser becomes a shell of a man after he cracks under pressure during a presentation at a children's museum.
---
7x15 Washed Up (September 13, 2018)
---
Q, Joe, Sal, and Murr rat each other out at a pizza place and get into textual relationships with strangers at the mall; the big loser "twerks" hard for the money at an impromptu bikini car wash.
---
7x14 The Needy and the Greedy (August 30, 2018)
---
Murr, Joe, Sal and Q have fast fingers at a focus group and leave no cereal box unturned at a grocery store. Tonight's big loser opens a can of something fierce at a local donation center.
---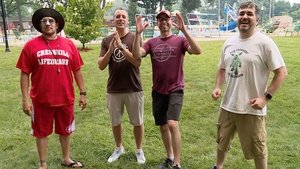 7x13 The Running of the Bullies (August 23, 2018)
---
Q, Murr, Joe and Sal offer up peculiar specials at a steakhouse, and tonight's big loser may need his own lifeguard after making waves at the pool.
---
7x12 Bull Shiatsu (August 16, 2018)
---
Sal, Joe, Murr and Q try to hold it together as receptionists checking in some strange characters. Later, they offer up odd rewards to helpful strangers, and the big loser gets the stuffing squished out of him at the mall.
---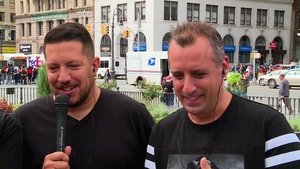 7x11 Card Against Humanity (August 09, 2018)
---
Q, Murr, Joe and Sal have customers seeing red while working at an optician's office, then get too close for comfort eavesdropping on strangers' conversations. Plus, the big loser gives the business at a networking event.
---
7x10 Speech Impediment (August 02, 2018)
---
Joe, Q, Sal and Murr crack each other up while performing strange scenes behind glass, then test out awkward proposals at the Top of the Rock. And the big loser gets tongue-tied while speaking before government officials.
---
7x09 Pulling the Rug (May 10, 2018)
---
Joe, Murr, Q and Sal run a surprise challenge, and a stint at The Cake Boss's counter is anything but sweet. Then, advice for kids turns awkward when heard by strangers, and tonight's loser looks for a new 'do - but not for himself.
---
7x08 No Child Left Behind (April 26, 2018)
---
Murr, Joe and Sal pitch toys that should be kept away from tots, face off at a market, and see spots at the mall; the big loser sticks his nose where it does not belong.
---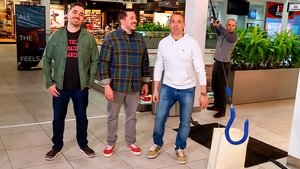 7x07 Lords of the Ring (April 12, 2018)
---
Joe, Murr, Sal and Q skirt the law while posing as receptionists, then go fishing at an unlikely locale; the night's big losers attempt to give one unlucky customer the deal of a lifetime.
---
7x06 Turning the Tables (March 29, 2018)
---
Sal, Joe, Murr and Q take a spin in a motorized chair, hoping the kindness of strangers will keep them on track; the night's big loser walks away bruised and battered after being forced to clear some tables in an unusual way.
---
7x05 Indecent Proposal (March 22, 2018)
---
Sal, Murr, Joe and Q go undercover, donning absurd disguises to trick unsuspecting receptionists. Then, it's off to the coffee shop where the guys try convincing strangers to sign off on some very unusual emails. Plus, tonight's big loser turns a harmless dance class into a dance with danger.
---
7x04 Stripteased (March 01, 2018)
---
Murr, Joe, Q and Sal return to the dentist's office, then try to make each other laugh in a food court tournament; the big loser strips for a rowdy group of ladies.
---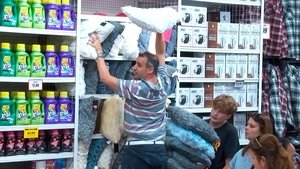 7x03 No Good Deed (February 15, 2018)
---
Q, Sal, Murr and Joe compete in a focus group face-off, convincing people that their TV show ideas are the tops; and tonight's losers might get run out of town when they reveal their financial mismanagement plan to charity donors.
---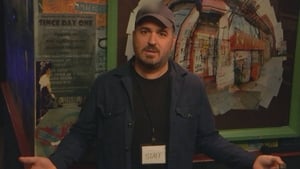 7x02 Guilty As Charged (February 08, 2018)
---
Murr, Sal, Joe, and Q enlist shoppers to help them avoid a rogue security guard; the big loser faces the wrath of a crowd of rockers.
---
7x01 The Marathon Man (February 01, 2018)
---
Sal, Murr, Q and Joe climb to the Top of the Rock for some awkward interactions, then "wet" their appetites at a bagel shop; the evening's loser takes a run across the Brooklyn Bridge that is anything but inspiring.
---