Impractical Jokers
Season 6
Impractical Jokers
Season 6
First Air Date: February 09, 2017

| | | |
| --- | --- | --- |
| First Aired on | : | 2017 |
| Episodes | : | 26 episodes |
Episodes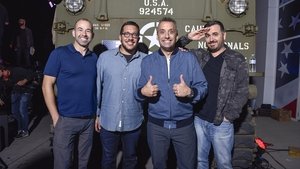 6x26 G.I. Jokers (November 02, 2017)
---
The Jokers give phony presentations about the history of aviation, plant American flags onto unsuspecting shoppers and try to get a handshake after showing off their dubious rewards.
---
6x25 Dover and Out (October 13, 2017)
---
Sal, Murr, Joe and Q survey employees with odd questions; tonight's loser unveils a mural in a small town whose residents react with big-city rage.
---
6x24 The Party Crasher (October 06, 2017)
---
Murr, Joe, Sal and Q dodge shakedowns with the help of some stranger, then they get handsy in a parking lot. A clip bait battle goes down in the park and tonight's big loser has a run-in at a party that leaves him down for the count.
---
6x23 Take Me Out at the Ballgame (September 28, 2017)
---
Q, Murr, Joe and Sal get drenched at a water park, and play a wild round of TP basketball at a grocery store; the loser strikes out while jockeying for a ball from New York Mets pitcher Noah Syndergaard.
---
6x22 The Walking Dread (September 14, 2017)
---
Joe, Murr, Sal and Q take time to smell the roses while strangers wonder what stinks; the guys pair up to double dip; the loser goes underground to save his family but ends up battling an undead enemy.
---
6x21 Silence of the Lame (August 31, 2017)
---
It's all play and now work when Joe, Sal, Q and Murr square off in a toy pitching competition. Tonight's big loser nearly gets the shush beat out of him while trying to quiet down patrons in the food court.
---
6x20 Remember the Pact (August 24, 2017)
---
Murr, Joe, Sal and Q beg shoppers to hold on to a weird item for them. Then they help teach tech to senior citizens. Tonight's big loser reveals his most embarrassing digital life to his own father.
---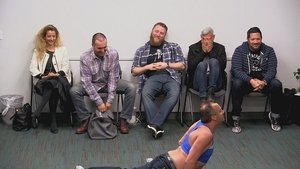 6x19 Flatfoot the Pirate (August 17, 2017)
---
Murr, Joe, Sal and Q must explain why they've suddenly been doused with water while working at the mall. Tonight's big loser gets decked out as a pirate but doesn't find any rum in his cup as he entertains kids set on mutiny.
---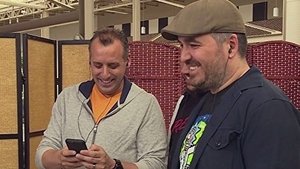 6x18 Rubbed the Wrong Way (August 10, 2017)
---
Q, Joe, Sal and Murr cruise the food court sending texts to strangers, then they throw caution (and groceries) to the wind. Tonight's big loser is cast as a genie in a play but he wishes to be anywhere else.
---
6x17 The Q-Pay (August 03, 2017)
---
Q, Murr, Sal and Joe kill time in a waiting room by sharing some TMI texts with strangers; they try to sabotage each other as the wingmen from hell at a dating event; the big loser gets a special donation from one of the other Jokers.
---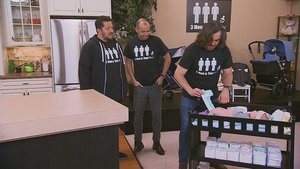 6x16 Three Men and Your Baby (July 27, 2017)
---
Sal, Joe, Murr and Q get snap happy posing as photographers; three Jokers are faced with a punishment that's not child's play.
---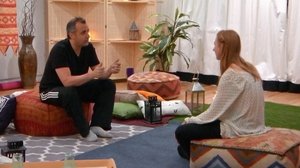 6x15 Mime and Punishment (July 20, 2017)
---
Joe, Sal, Murr and Q put the nasty in "namaste'' when they lead guided meditations; the big loser gets boxed in with a 24-hour punishment.
---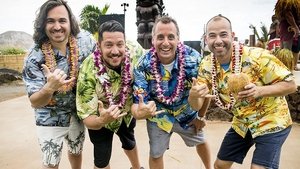 6x14 Paradise Lost (July 13, 2017)
---
Sal, Murr, Joe and Q say "aloha'' from Hawaii; blood in the water after the loser with too many fails swims with the fishes.
---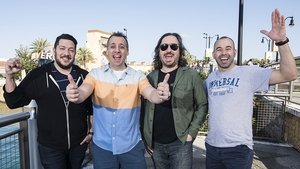 6x13 Universal Appeal (May 11, 2017)
---
Q, Sal, Murr and Joe invade Orlando! The guys are out of line managing a ride at a theme park. Then they get wet on a river adventure and man the (mis)information booth. Tonight's big loser goes from spider hero to barnyard zero.
---
6x12 Crickets (May 04, 2017)
---
It's hats off for Murr, Joe, Sal and Q when they work as a cap salesman. Then, they head to Joey Fatone's hot dog joint to serve some confused customers. Tonight's big loser performs a stand up comedy routine, but barely gets out alive.
---
6x11 Stuffed Turkey (April 27, 2017)
---
This hidden-camera series follows four lifelong friends -- Brian "Q"' Quinn, James "Murr"' Murray, Joe Gatto and Sal Vulcano -- who take dares to
---
6x10 The Butt of the Joker (April 20, 2017)
---
Joe, Q, Sal and Murr are partners in focus group presentations, supporting one another's insane ideas on living life to the fullest. Tonight's big loser tries to cure.
---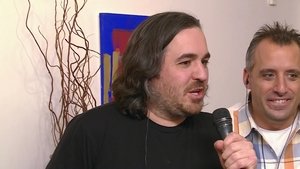 6x09 Drum and Drummer (April 13, 2017)
---
Joe, Q, Sal and Murr convince shoppers to repeat bizarre catch phrases, then go mental while psychoanalyzing strangers. Then, tonight's pair of losers awkwardly drum roll...
---
6x08 Medium, Well Done (April 05, 2017)
---
Sal, Q, Joe and Murr climb up the corporate ladder as TV execs pitching insane show ideas. Tonight's big loser, bares his soul while undergoing a humiliating psychic reading that puts his real life on the wrong track.
---
6x07 X Man (March 30, 2017)
---
Joe, Sal, Q and Murr compete in their first four way challenge. Plus, see what happens when the guys try to lead a kid's art class. Find out which joker failed so badly, he's hit with an on the spot punishment that leaves him seeing red.
---
6x06 Footloose (March 23, 2017)
---
Joe, Q, Sal and Murr call out odd names while working in an office. Later, the guys ask park-goers for help with online dating profiles. Tonight's big loser fails to keep cool while getting up close and personal with some strange feet.
---
6x05 Vampire Weakened (March 09, 2017)
---
Joe, Sal, Q and Murr act frosty while working the ice cream counter. Later they take Joe's dogs for a romp in the park with some help from strangers. Tonight's big loser watches his blood boil while performing with a gospel choir.
---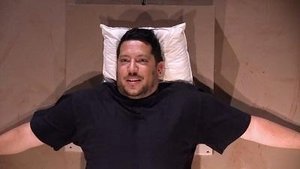 6x04 Catastrophe (March 02, 2017)
---
Murr, Sal, Q and Joe serve up the goods posing as trainees at a juice bar and plead with strangers to get things untangled. Plus, tonight's big loser confronts his biggest fear in a punishment that leaves him practically catatonic.
---
6x03 The Parent Trap (February 23, 2017)
---
Sal, Joe, Murr and Q get stuck in a grocery showdown, beg strangers for questionable quotes, and spew financial tips that are anything but sound. Plus, tonight's loser earns a time-out for his outrageous antics at a kid's play space.
---
6x02 Lady and the Tramp (February 16, 2017)
---
Q, Sal, Murr and Joe use a two-way mirror to get each other to crack, and then hit a grocery to see who can sell the most samples. Plus, tonight's loser gets taken for a ride that ends with a visit to the Statue of Liberty.
---
6x01 Swim Shady (February 09, 2017)
---
Joe, Sal, Murr and Q hit some bad reception while working a desk, and then head to a park to ask strangers for advice on their questionable life choices. Plus, tonight's loser goes to a water aerobics class, but ends up drowning in shame.
---