FLCL
Progressive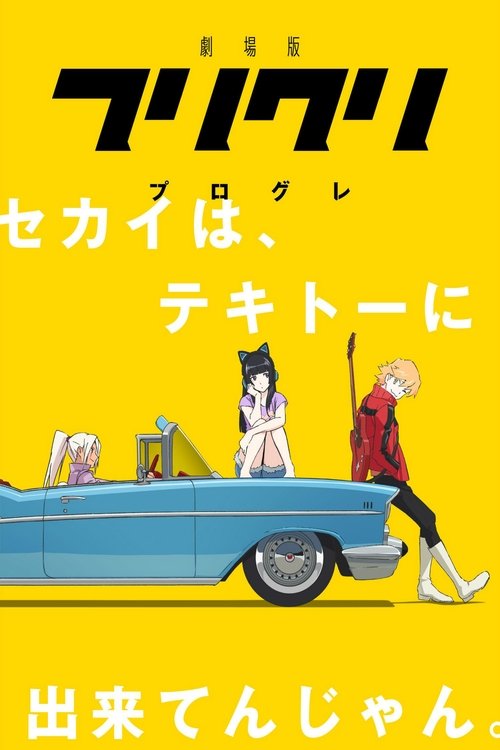 FLCL
Progressive
First Air Date: June 02, 2018

| | | |
| --- | --- | --- |
| First Aired on | : | 2018 |
| Episodes | : | 6 episodes |
Many years have passed since Naota and Haruhara Haruko shared their adventure together. Meanwhile, the war between the two entities known as Medical Mechanica and Fraternity rages across the galaxy. Enter Hidomi, a young teenaged girl who believes there is nothing amazing to expect from her average life, until one day when a new teacher named Haruko arrives at her school. Soon enough, Medical Mechanica is attacking her town and Hidomi discovers a secret within her that could save everyone, a secret that only Haruko can unlock. But why did Haruko return to Earth? What happened to her Rickenbacker 4001 she left with Naota? And where did the human-type robot "Canti" go?
Want to see ?
Teaser: FLCL Progressive and Alternative Combo Trailer | Toonami | adult swim
Episodes
2x06 Our Running (July 07, 2018)
---
Trying to get Ide back, Hidomi attacks Raharu physically first then verbally. She tells Raharu that she is acting immature because she knows that she is using Hidomi because Raharu is in love with Atomsk.
---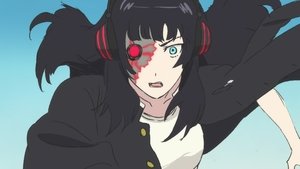 2x05 Fool on the Planet (June 30, 2018)
---
Having made damage to the plant, the iron now stands up straight. Raharu tells the class that she's happily married and now pregnant. The only way to become happy is to go to the amusement park (run by Tonkichi).
---
2x04 LooPQR (June 23, 2018)
---
Marco is the only one that seems to think that happy Hidomi is attractive. While he's aware that Ide is in love with her, he works part time to buy her a charm. Meanwhile, Jinyu and Raharu scheme to go up to the plant in her Bel Aire.
---
2x03 Stone Skipping (June 16, 2018)
---
Crazy things happen during Hidomi's NO activation, and she is now left with a cheerful and happy personality, which is the total opposite of her real self. The only way to bring her back to normal is to destroy the cables of the giant iron.
---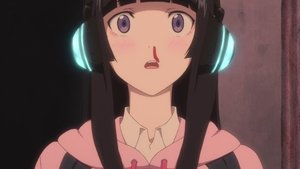 2x02 Freebie Honey (June 09, 2018)
---
Hidomi wakes up from yet another dream of her becoming a Zombie. At school, Raharu gives her a handout to bring over to Ide, who didn't show up to class.
---
2x01 Re: Start (June 02, 2018)
---
Hidomi's Dream – white ash covers the entire ruins, behind which a row of humongous irons comes thundering after Hidomi who is now a zombie.
---